My Favorite Things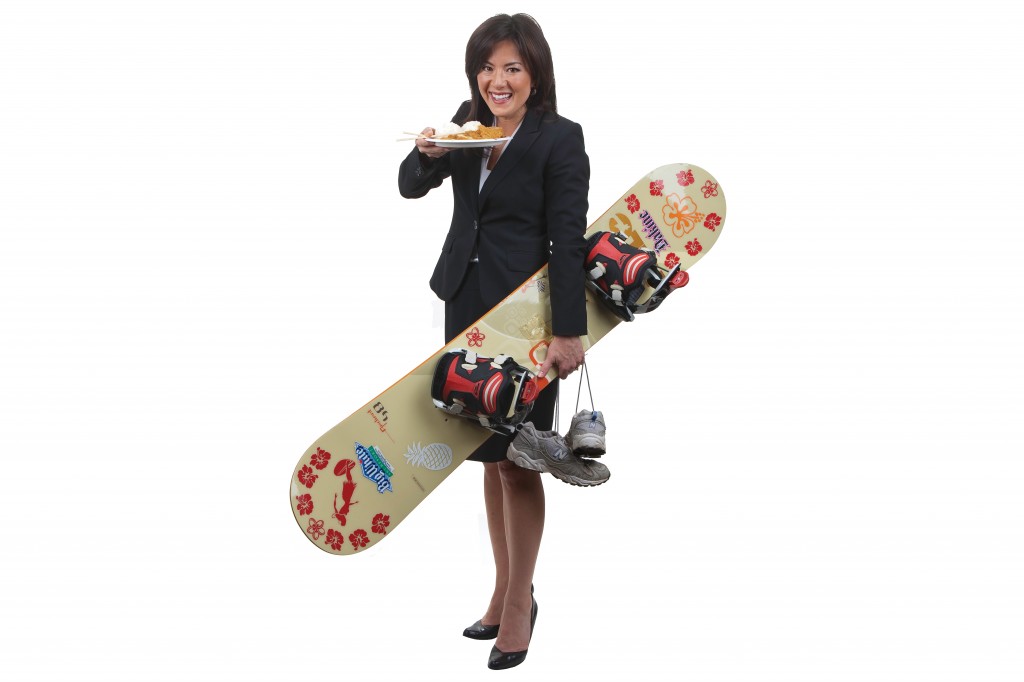 After nearly a decade reporting news in Vermont, Wisconsin and Washington State, Lara Yamada is back in Hawaii, co-anchoring the KITV news with Paula Akana. This active Kauai girl wants to make up for lost time.
Food
While away, Yamada says most of her Hawaii fantasies focused on food: fish stir-fry from Irifune, fried rice at Big City Diner, banana bread from Samira's in Palolo Valley (sadly, now closed)and, most of all, the savory bento boxes of Okata Bento in Kaimuki.
Hobbies
She comes home with a hobby that will be hard to do here: snowboarding. She particularly loves Big White in British Columbia, where snow coats the trees and creates eerie "snow ghosts."
Yamada also acquired a love of motorcycles. "I blame and credit my husband," she says. "He and all his buddies did tons of dirt biking. I got started with a Honda Rebel. Then, last fall, I graduated to a Ninja 250."
Hiking
Yamada is excited to get back on Hawaii's challenging ridge trails. "I like running through the trails." Her favorite: Kuliouou.