My Favorite Things: Ernest Nishizaki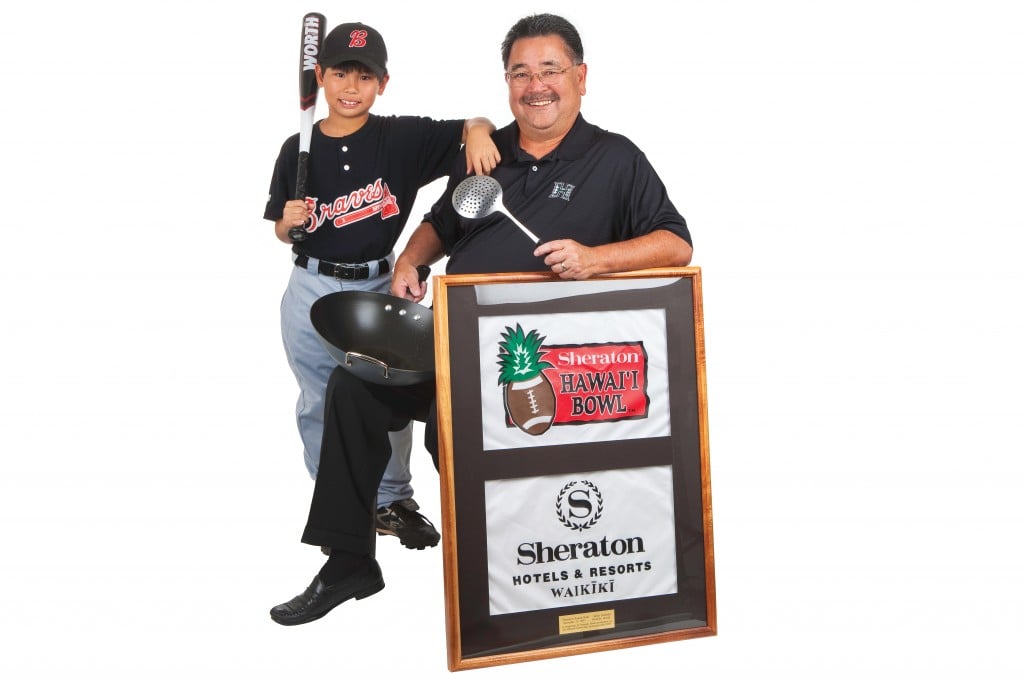 Ernest Nishizaki, executive VP and COO of Kyo-Ya Management Co. Ltd., which owns the Royal Hawaiian
Hotel and four other Sheraton hotels in Waikiki and on Maui, is a local boy and Leilehua High graduate with deep roots in the Islands.
Coaching
Ernie played youth baseball, coached in college and now coaches his 8-year-old son Ryan's Pony Pinto baseball team. "I enjoy working with kids to teach them sportsmanship and teamwork," he says.
Cooking
On weekends, you can find him experimenting in the kitchen. "I don't necessarily use recipes," he admits. "I'm not a gourmet cook. I'm a practical cook." He makes a great chow mein and a simple clam sauce for linguine that's to die for.
Sports
Nishizaki loves whatever UH plays: baseball, football, basketball. As a UH grad, he supports and attends all of them. "I've got more University of Hawaii shirts than anything else."
Sheraton Hawaii Bowl
The picture frame behind his desk at the Sheraton Waikiki was a gift to honor Sheraton's sponsorship of the bowl. "They had a flag framed for me."