My Job: A Life in Music
Kira Santos of the band Close the Distance says being a professional musician requires a tough skin "because you're going to get knocked down 100 times in this industry."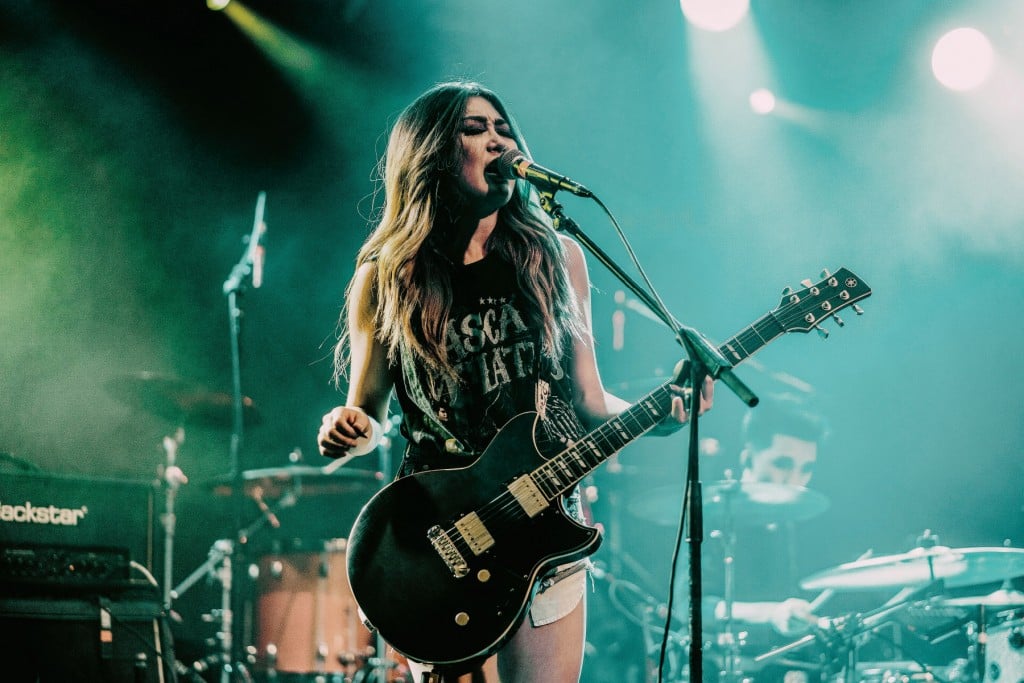 NAME: Kira Santos
AGE: 25
JOB: Professional Musician and Music Instructor
BEGINNINGS: Kira Santos and her younger sister, Ezri, met their original bandmates when they were students at Hawaii MusicWorks, and they started the group when they were only 8 and 4 years old. Formerly known as EMKE, the group changed its name to Close the Distance in spring 2018. The current line-up of the alternative pop band is Kira on lead guitar and vocals, Ezri on bass and vocals, Payton Sekigawa on drums and Raidyn Mendez on rhythm guitar.
TWO JOBS: Santos teaches at Hawaii MusicWorks in Pearl City, Mondays through Thursdays and on Saturdays till 8 p.m., then heads straight to band rehearsal. Before the pandemic, Close the Distance performed in person twice a week; since then, the band has performed livestreamed shows on Fridays and Sundays using an app called Twitch.
BIGGEST CHALLENGES: Santos recalls when a big music company wanted the band to move to Japan. However, the company also wanted control over the band's sound and wasn't interested in all the members. She says the band rejected the offer because "we wanted to stay true to ourselves" and maintain creative control.
"It was a huge thing because we know a lot of people would've killed for that opportunity and this is what our parents were pushing us toward, but we really had to think if we'd be happy in the end. We didn't want our passion to turn into something that we hated or something that we were just doing to go through the motions to please other people."
BEST PARTS: Being in a band allows Santos to step outside her comfort zone. She says that if she didn't have the band, she'd be more introverted.
But what Santos enjoys most is connecting with people. "During our Twitch streams, our fans tell us that watching us play and listening to our music is something they look forward to every week. If you can make someone's day, that's such a great feeling."
HANDLING CRITICISM: Santos says she is constantly learning and taking in new experiences, while also being her own biggest critic. She finds it important to listen to constructive criticism and fans' opinions and to find a balance among all that feedback.
"You have to be able to take that and be like, 'OK, I understand, and I'm going to use this and grow from it.' But also, when you have people that like you and complete strangers that compliment you or fans that choose to follow you and keep up with what you're doing, then I think you should definitely use that as a sign that you're going on the right path."
WHAT IT TAKES: "It's going to sound cliché, but you need to have that drive because you're going to get knocked down 100 times in this industry. You need to be able to get back up and keep going."
This interview has been edited for clarity and conciseness.