He Brings the Big Stars to Hawaii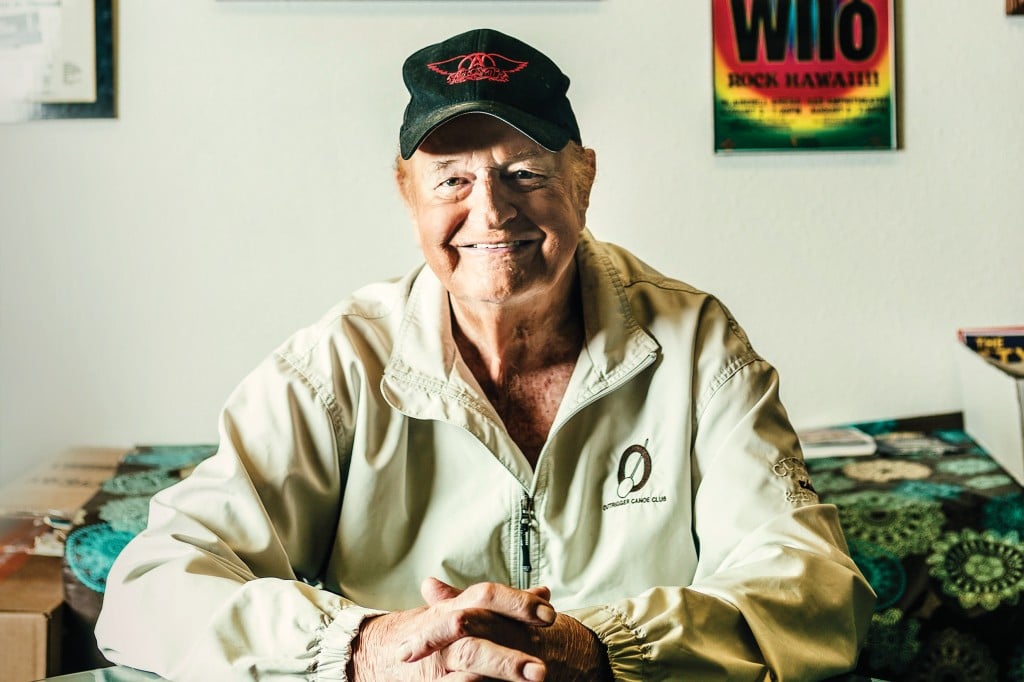 Name: Tom Moffatt
Age: "Older than Elvis"
Job: Concert promoter and president, A Tom Moffatt Production
Start: Born in South Lyon, Michigan, Moffatt came to UH in the early '50s "because I wanted to go as far away from where I grew up as possible, and to travel. This speech teacher at UH said I had a pleasant voice and that I should try radio. After my first year in college, I got a job at KGU." Thus began a famous career in local radio that continues today.
In 1957, Moffatt was approached by entrepreneurs Ralph Yempuku and Earl Finch with a deal too good to pass up. "They were looking to bring in some performers and wanted me to be their adviser. They said if the show makes money, I'd make money; if it doesn't make money, I wouldn't lose anything. And I didn't have to put up any money. That's how I learned the business."
For nearly 60 years, Moffatt has brought to Hawaii such legendary acts as Elvis Presley, Buddy Holly, The Rolling Stones, Michael Jackson, Elton John and Bruno Mars.
Booking: "First, you contact the agent for the group and find out what sort of deal they want. Then you scale the house accordingly and make an offer. If the agent accepts, they'll send a contract. Then I work on the location and advertising, and my assistants (two full-time and one part-time) work on hotels and transportation."
New Skills: "#$%& computers! Everything was on paper before."
Misconceptions: "People think it's all glamour. I'm all over the place during a show – sometimes there's something technical that goes wrong, or problems at the box office, with catering or with security. Sometimes there are problems with ticket sales, or a performer gets ill, or they suddenly need a piece of equipment we don't have."
Rewards: "Seeing a full house and how the performers relate to the audience and reciprocate the audience's energy."
Advice to Newbies: "It's a tough business. Some think they can just come in and it's all glory, but it's a lot of thought and hard work."
Pay Range: "It's not as lucrative as people think. When I brought the Stones in, they just wanted a flat fee. Now the acts want 85 to 95 percent of the profits."
This interview has been edited for clarity and conciseness.