My Job: Perfumist, Deanna Rose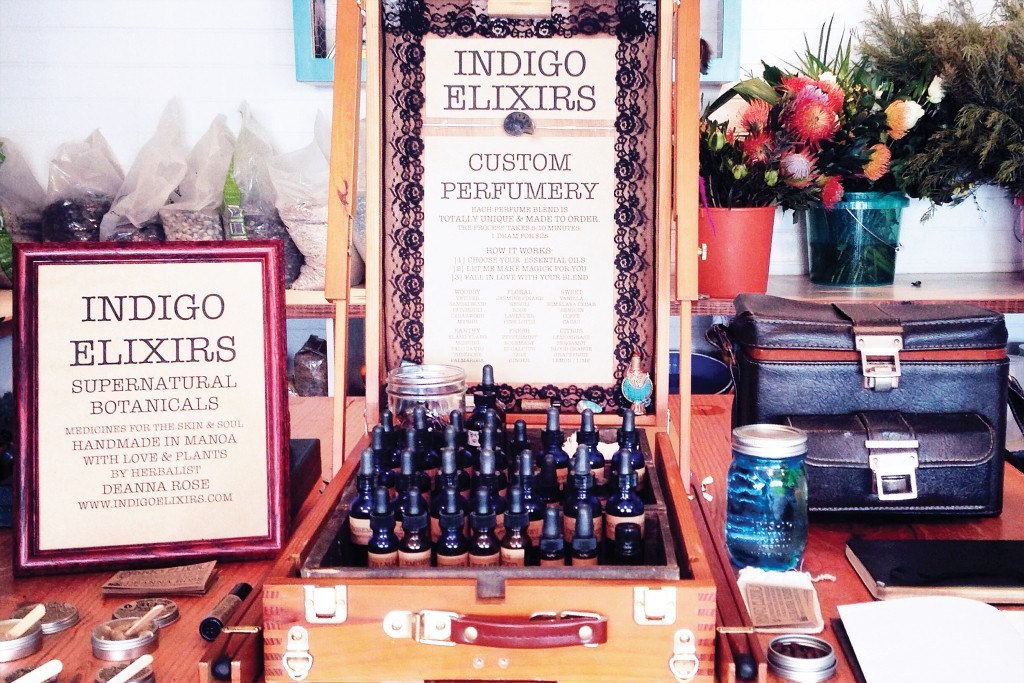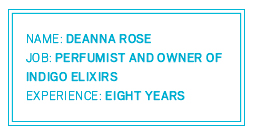 While at Bentley University in Waltham, Mass., Deanna Rose grew skeptical of conventional body products. "I was seeking solutions to my thick Armenian hair and dry Northeastern skin that I could feel good about using, and so around my sophomore year I started concocting fresh masks and scrubs out of produce from our family garden." By her senior year, in 2009, she had founded Indigo Elixirs and was selling products at farmers markets. She was also studying traditional Chinese medicine and herbology, and is now in the master's program at Honolulu's World Medicine Institute.
Training
"There's a lot more to herbalism and this work in general than meets the eye," Rose says. "Anyone can read about the properties of an herb or essential oil. However, understanding the mechanism of action on the body, and how botanical ingredients interact with each other, is much more complicated. I've learned from some wonderful herbal teachers and spent years studying and working with the materials that go into my formulas. This knowledge is what makes my elixirs so effective."
Tough day
In 2009, she showed up to her first craft fair "wildly over-prepared," she says. "The only sale I made all day was to my grandmother. I left feeling quite discouraged, but also took it as a challenge. I went back to the drawing board and, the next time, I did much better."
Best days
Rose loves bringing her Popup Shop & Perfumery Bar to events, where she meets customers and is inspired by other businesses. "My favorite days are ones where I make a lot of custom perfumes because this is where the fun is for me. I get to guide clients through the experience of creating blends designed entirely for them, made drop for drop to their particular tastes."
Rewards
"The best part of my job is hearing from people who I've helped, whether it's that their baby's eczema is gone, their chronic pain is alleviated or they turn to my Head Tonic instead of aspirin for headache relief."
This interview was edited for clarity and conciseness.