My Job: Tattoo Artist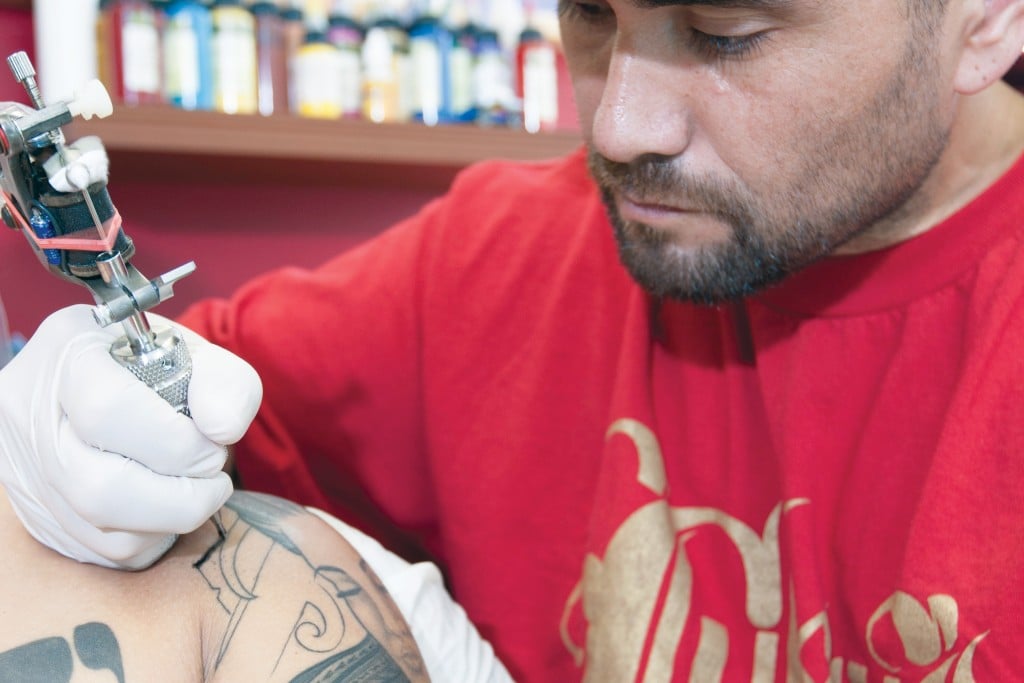 Name: Steve Looney
Job: Tattoo artist; owner, Pacific Soul Tattoo
Experience: 12 years professionally
Start: "I took an interest in tattooing as a 15-year-old growing up in Anaheim, California," Looney says. He studied graphic design in college but couldn't find a job in the field when he moved to Hawaii in 1994. After working for three years at a hotel, he went to a tattoo shop in Waipahu, showed the owner his portfolio and was hired. "Three years later, two partners and I opened Primitive Black Tattoo in Waikiki. A year later, my partners left and I changed the name to Pacific Soul Tattoo. I moved the shop to Ward Avenue in 2009."
Specialty: Polynesian-style tattooing and large-scale, custom-design work.
Challenges: "Tattooing is really tough on the artist's body. You're hunched over in awkward positions for long periods. You're working hours at a time and always sitting. Some artists develop carpal tunnel syndrome."
Biggest project: "I'm currently working with a San Jose artist on a big piece for a client from the top of his back to the top of his thighs. We started the work here in January with both of us working on him at the same time. It's a blend of Polynesian and Japanese design."
Pay: For large-scale work, he charges $150 an hour. Some well-known artists charge up to $500 an hour.
Rewards: "I love interacting with clients and seeing their satisfaction. Some of my best friends are people I've tattooed. It's such a physical thing and, with each session, you spend a lot of time with a person. It's kind of like being a counselor, listening to people talk about their personal lives while you're working on them."
Advice: "If you decide to get a tattoo, make sure the business is willing to show you around the shop. Hawaii's rules and regulations on tattooing are very strict. A lot of states have modeled their regulations after Hawaii's. A reputable tattoo shop should be able to show anyone its operations on any given day."