Navatek's CEPAS technology makes more efficient wind turbines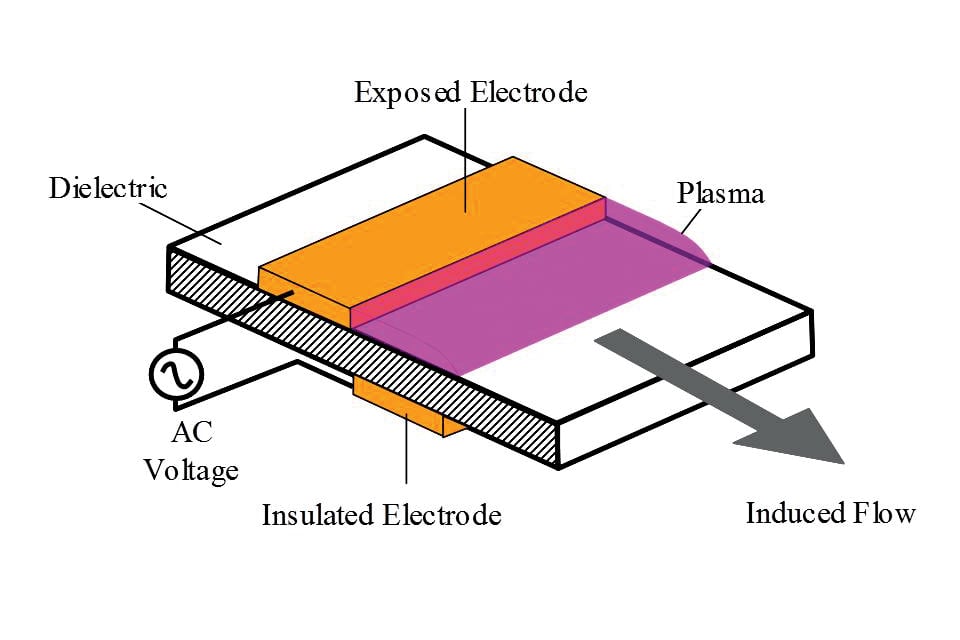 What is C.E.P.A.S.?
Navatek, the R&D subsidiary of shipyard operator Pacific Marine, specializes in developing advanced hull forms and flow-control technology. Its new Catalyst Enhanced Plasma Actuation System is designed to improve the efficiency of large, commercial wind turbines by enhancing airflow over the blades.
Thin strips of the low-power plasma generators can be mounted directly on the blades. The company says the resulting plasma field along the surface of the blades dramatically improves adhesion of the airflow, resulting in up to 30 percent increased electrical output.
Commercialization:
CEPAS technology could be licensed to the manufacturers of turbine blades, but Pacific Marine chairman Steve Loui is more interested in the aftermarket opportunities. "Wind turbine blades have to be reconditioned," he says. "Every seven or eight years you have to take them off and refurbish them, because the leading edges get damaged and you have to inspect them and check for cracks. That's an opportunity."
Other applications:
Many of CEPAS's other potential uses are military. "I can't talk about that," Loui says with a wink. "But a wind turbine blade is all about airflow. It becomes obvious where you could put these on airplanes. Small little ones where you need to go real far on a little gas or stay in the air a long time."
He notes, though, that there are a lot of big competitors in that market. "We figure we're not going to bump around with the elephants. So, applying it to wind turbines is good. It keeps us out of (U.S. government's) International Traffic in Arms Regulations, and it's a non-DoD-sensitive area."