New Attitudes About Social Media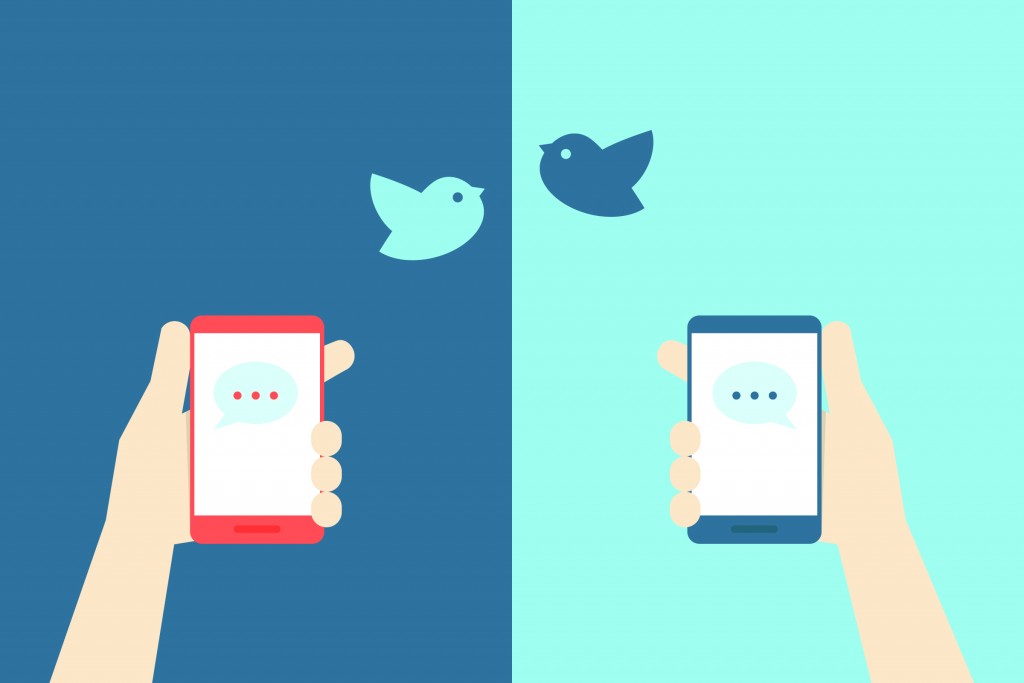 Companies love social media because they can be inexpensive ways to reach lots of customers. But, companies worry about social media because they have little control over what others say about them.
In fact, one of the biggest concerns companies have is what their own employees say about them on social media. While companies can influence what their workers discuss on Facebook, Twitter and other sites, they can't fully control them. It's not even easy – or, in some cases, legal – to fire an employee for badmouthing the business online.
Case in point: Back in September 2012, the National Labor Relations Board ruled that Costco's social media policy for employees was "too broad" and stifled employees' rights to free speech under the National Labor Relations Act. At that time, Costco's employee handbook said employees should "be aware that statements posted electronically … that damage the company, defame any individual or damage any person's reputation or violate the policies outlined in the Costco Employee Agreement, may be subject to discipline, up to and including termination of employment."
While that may seem reasonable on the surface, the board decided the statement's vagueness could be interpreted as prohibiting employees from exercising their right to communicate with one another with the aim of improving wages, benefits or working conditions. That means workers can lawfully discuss workplace conditions, even salaries, on public spaces like Facebook and LinkedIn.
"If you go on Facebook and message your friends, 'Don't you think our salaries are too low?' you can't be fired for that," says Ryan Sanada, assistant counsel at the Hawaii Employers' Council, a nonprofit trade association that serves the business community's human resources and labor relations needs. "You can't tell employees they can't complain about work. The whole point of Section 7 is that you can do that."
Sanada says that what employers can do, though, is write specific rules concerning social media use that don't violate Section 7 of the National Labor Relations Act. It's too broad to say, "Don't share confidential information" or "Don't talk about ongoing lawsuits." But you can say, "Don't share trade secrets and sales figures" or "Don't discuss ongoing lawsuits on behalf of the company."
"You have to make the rules very specific," he says.
Connected Employees
More than ever, today's workers are constantly connected, toggling between work email and Facebook pages on company computers and using their smartphones to access social media sites from anywhere in the office.
Employers can pretty much forget about banning the use of social media in the workplace. Not only can that be deemed unlawful, it might be impossible.
Consider that there are more than 1 billion active Facebook users in the world, about 230 million people are active on Twitter, more than 100 million people post photos on Instagramevery month, and nearly 300 million people are members of LinkedIn's professional network.
Many of these users access sites via mobile devices, not work computers that can be monitored and outfitted with site-blocking programs.
"It's definitely naïve to think you can truly ban social media in the workplace. Everybody has a phone," says social media expert Dave Kerpen. "Instead, (companies should) come up with productivity guidelines and ways to encourage positive use of social media." Kerpen is the CEO of Likeable Local, a New York-based company that makes social media software for small businesses. He is also chairman of Likeable Media, a social-media marketing firm, and author of the book "Likeable Social Media."
According to a 2012 survey by SilkRoad, a Chicago-based company that specializes in HR software, three-quarters of employees who participated said they use their personal mobile devices to access social media at least once a day while on the job, with 60 percent admitting they use it several times a day. Facebook and Twitter were the most popular sites.
Social media and marketing experts say companies should embrace social media and even encourage its use among employees, instead of finding ways to control or ban it.
"Companies can't control their employees (on social media), but they can influence them by being open to their positive uses," says Roxanne Darling, a partner at the Maui-based Bare Feet Studios, which provides social media training, consultation and Web-development services. "By sharing and role-modeling social media best practices, employers can enhance the company culture and improve operations. Companies will reduce a lot of their own worries once they actually start integrating Facebook, LinkedIn, YouTube and other social networking sites into their own customer service, marketing, research and recruiting activities."
Her Policy is No Policy
That's exactly what Tanna Dang did with Eden in Love, a boutique in Ward Warehouse.
While she doesn't have a social media use policy – in fact, Dang herself isn't active on social media – she trains her staff to effectively use platforms such as Facebook and Instagram to promote the brand. About 50 percent of the boutique sales are generated directly from social media, she says.
"We don't ban our employees from using social media or from posting whatever they want to post," she says. "But we teach them and lead by example. We want them to know that social media is their portal to the world, and it can influence people in a good or not-so-good way."
Fighting Eel, which operates three boutiques on Oahu, doesn't require its workers to use their personal social media sites to promote its brand, but they do anyway. That comes from providing the staff with a positive work environment and trusting them to make smart decisions, says co-owner Rona Bennett.
"That's awesome for us because it means they love where they work and have a sense of ownership and pride," she says. "We have smart (workers). They know what not to post. If there is ever a question, they always ask first."
Employees at Hawaiian Telcom take an online course every year about integrity and ethics, and part of that now includes social media. The telecommunications company doesn't prohibit its workers from engaging in social media; instead, it encourages them to be active, to learn about it, and to use it as a tool to promote the company and its brand.
"You're going to have employees who use this platform to say something negative about the company. It's like anywhere else," says Spero Constantine, senior marketing manager for the company's business division. "But we definitely want our employees to be involved in social media. If they're at a company event and want to post photos or help us contribute to content, we totally encourage that."
If companies embrace it rather than fear it, Kerpen says, they can harness the power of social media in a way that benefits them.
"From an employer's perspective, (social media) can be scary, but it can easily be turned around," he says. "You don't want to go as far as banning social media from the workplace because that's like banning employees from talking about football or their families with co-workers. Accept social media in the work environment and you might be surprised."
New Approaches
Tara Coomans agrees that social media isn't going away and that businesses should figure out how to thrive in this new online culture. Coomans is a social media and marketing strategist and founder of Akamai Marketing and Go!Captivate.
"The attitude (toward social media) has really shifted from a couple of years ago, from restrain and restrict to empower and ignite," she says. "We have a better understanding culturally of what people want to share. And we have a better idea of how to motivate them, what to share and how we want them to share that. It's not an easy task, but these are opportunities."
Bank of Hawaii decided not only to embrace social media but to integrate its features into the company's intranet.
In October 2012, the bank re-launched its internal platform, called Blue Flash, modeling it after social media. It went from a site that housed community information and links to department pages to an interactive online space where employees can like photos, share and comment on articles and even submit their own content. The site sees about 1,800 unique visitors a day. Impressive, considering the bank employs about 2,300.
"We trust our employees won't abuse it or put anything up that's not safe," says Mark Cunningham, digital marketing and engagement administrator. "We can obviously moderate and delete things from an administrative level, but (the posts) are not anonymous. There are a lot of problems outside because people can hide behind a fake name. Here, if you post a photo, you own it. People really self-regulate."
Popular sections include a section for recipes submitted by workers and a photo gallery, where people post photos of bank-related events, their families, even their pets. The bank uses this as a way to show its involvement with the community, too. For example, when the company helps on a restoration project with Heeia Fishpond, it can post photos of the event on Blue Flash, showcasing what it does in the community and encouraging employees to volunteer for the next service project.
"It's a nice window into the lives of the employees that you might not otherwise see," Cunningham says. "People like to be able to see what's happening in people's lives and see where the bank is engaging with the community."
Bank of Hawaii applies that to its public social media channels, too. Instead of selling products on Facebook, it uses the platform to engage with customers and promote the bank in the community.
"It's a great way to connect or showcase what we're really proud of," Cunningham says. "It's really cool to see bankers from your neighborhood branch knee-deep in the loi planting taro or supporting a nonprofit that means a lot to the people in that community. That's what really drives engagement."
Both Sides of Social Media
The Facebook page of Dogwalker Etc., an Oahu-based pet-sitting and dog-walking service, is a hodgepodge of information, from notices about missing dogs to photos of the owner's Cavalier King Charles spaniel, Isabella.
That's exactly how owner Erin Gerwig wants to keep her company's social media presence: informative, interactive and fun.
But she understands the influence of social media and its tangible impact on business, both good and bad. While these platforms have allowed her to post ads to hire staff and directly interact with new clients, there are potential dangers, too.
A former employee took to Yelp and posted a nasty review of the company. Gerwig was able to get Yelp to remove it from its site, but that incident showed her how powerful social media can be and how little business owners can control it.
"It's almost too easy for someone to ruin what you have worked so hard for and it could be all lies," Gerwig says. "Who's to stop them?"
The Hawaii chapter of The Nature Conservancy launched its Facebook page in 2012, only after taking a year to persuade managers concerned about not having control over what's posted on the page.
"The fear, in part, was what if someone said something bad about us," says Evelyn Wight, senior communications manager who handles the nonprofit's social media efforts. "It's a place out of our control, and the management team had to get comfortable with that."
Since the launch, the page has garnered more than 4,200 likes and aided in the chapter's campaign through CrowdRise to raise $20,000 for an underwater vacuum to remove invasive algae from Kaneohe Bay. Most of the money raised came from people in the personal and professional networks of Nature Conservancy staff.
"I don't think we would have had seen that kind of success without our robust presence online," Wight says.
---
Samples from Social Media Policies
Starbucks: "Work comes first. Don't let social media get in the way of you – or your fellow partners – doing your job and what's expected of you."
Walmart: "Stay on topic. Keep the conversation relevant to the community and contribute to the dialogue. We reserve the right to remove content that is off-topic, out of context, spam, promotional or links to third-party sites."
Intel: "Don't slam the competition (or Intel). Play nice. Anything you publish must be true and not misleading, and all claims must be substantiated and approved."
Coca-Cola: "You are responsible for your actions. We encourage you to get online and have fun, but use sound judgment and common sense."
IBM: "Spirited and passionate discussions and debates are fine, but you should be respectful of others and their opinions. Be the first to correct your own mistakes."
Walmart: "Be polite and courteous, even if you disagree. Excessive name calling, profanity, fighting words, discriminatory epithets, sexual harassment, bullying, gruesome language or the like, will not be tolerated."
Best Buy: "State that it's YOUR opinion: When commenting on the business, unless authorized to speak on behalf of Best Buy, you must state that the views expressed are your own. Hourly employees should not speak on behalf of Best Buy when they are off the clock."
Starbucks:"The Internet doesn't have a 'delete' key. Anything you share on the Internet can take on a life of its own and be hard to remove once it's out there, so please think before you share something."
Dell: "Be responsible. Make sure you're engaging in social media conversations the right way. If you aren't an authority on a subject, send someone to the expert rather than responding yourself. Don't speak on behalf of Dell if you aren't giving an official Dell response, and be sure your audience knows the difference. … And always remember that anything posted in social media can go viral, no matter what your privacy settings may be, so be sure you're only posting content you would feel comfortable showing up in your boss' inbox, your coworker's Twitter feed or the front page of a major news site."
Zappos: "Be real and use your best judgment."