New Family Friendly Hours at HoMA
As our community began to cautiously reopen at the end of 2020, local families sought out safe and engaging activities to spark their creativity and connection after months of being homebound.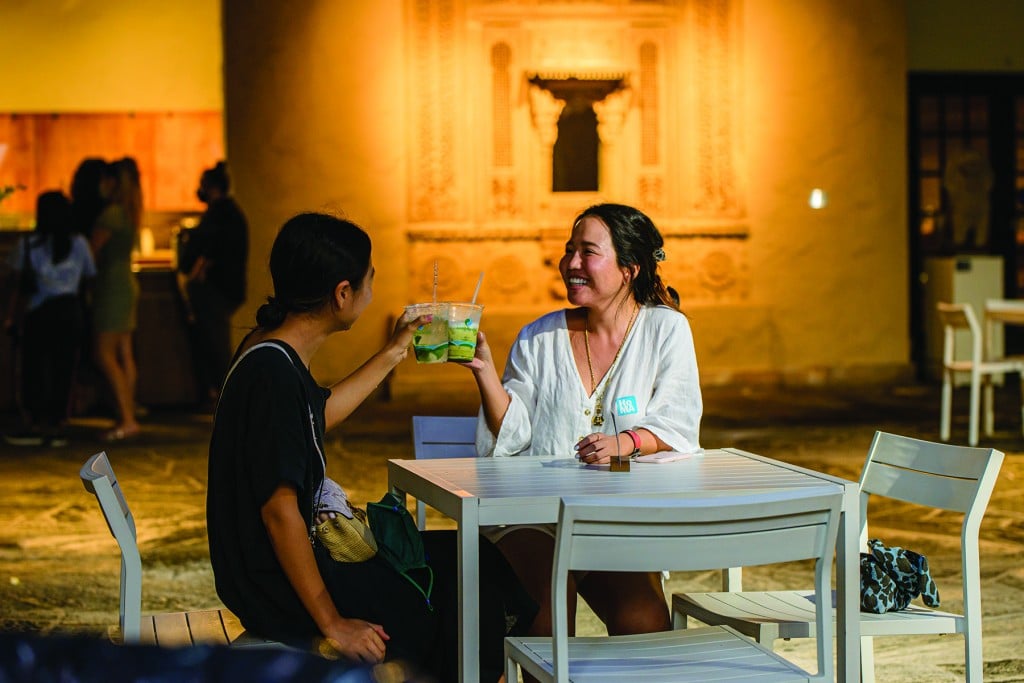 In order to provide more opportunities for guests to enjoy the museum—day and night—HoMA shifted its hours of operation to accommodate Hawai'i residents at a time when the community needed it the most.
HoMA's new operating hours revolve around the weekends, Thursdays through Sundays, when more people have free time, and families are out and about. The museum's new extended evening hours (open Fridays and Saturdays until 9 pm) provide a one-of-a-kind art experience for all ages. Guests can take in works from HoMA's world-renowned permanent collection of art from around the globe, stroll the peaceful courtyards and pathways, and enjoy bites and beverages under the stars.
For the safety of all guests, HoMA introduced timed ticketing to ensure ample space for everyone—visitors feel at ease while wandering the galleries and courtyards. The best part? Longtime museum members will say that visiting the museum isn't something to try just once, it's a lifestyle. There's always something new to see and experience: thought-provoking exhibitions and artworks in the galleries, films and performances, and events and interactive programming for all ages.
The HoMA Café serves casual, contemporary island cuisine featuring seasonal specials, and the HoMA Shop keeps it exciting with gifts, art books, and a thoughtful selection of goods from local and international artists and artisans.
The best way to enjoy the HoMA lifestyle, and support the important role of imagination, creativity and art in our lives, is by joining as a museum member.
Become part of the HoMA membership community by signing up online at honolulumuseum.org, calling our membership department at 808-532-8781, or by registering in person at the front desk the next time you visit the museum.
We look forward to seeing you soon!


The Honolulu Museum of Art
honolulumuseum.org

808-532-8700