New Hope for Struggling Businesses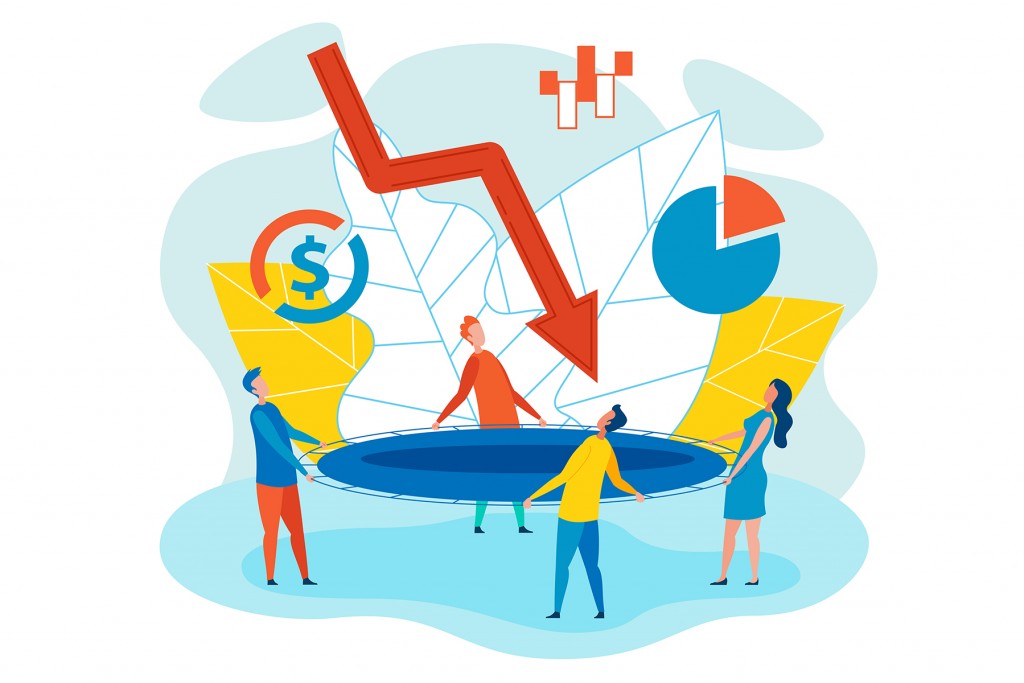 The federal Small Business Reorganization Act makes bankruptcy a more realistic option for small companies in Hawai'i
The Small Business Reorganization Act has made filing for Chapter 11 protection a lot easier for many businesses.
The SBRA was passed by Congress and signed into law by President Donald Trump in August 2019 and took effect Feb. 19. It was designed to give more small businesses an affordable way to reorganize, survive and pay off their creditors.
Small businesses are important to Hawai'i's economy. There are 128,863 small businesses in Hawai'i, making up 99.3% of all local businesses, according to the U.S. Small Business Administration.
For purposes of the SBRA, a small business is defined by its value. To be eligible for Chapter 11's new Subchapter V, a business must have less than $2,725,625 in noncontingent, liquidated (i.e. fixed in amount) debt when the petition for bankruptcy is filed, which includes both secured and unsecured debt. Additionally, a single asset real estate debtor who owns a single property that generates most or all of the debtor's gross income, is not eligible to use Subchapter V.
Fewer Filings
Over the past 15 years, the number of Chapter 11 cases filed in the state has been declining. True, bigger cases like Aloha Airlines, which sought Chapter 11 protection in 2008, and Hilo Hattie's in 2015, get headlines, but most recent Chapter 11 filings have been by smaller businesses, and the number of filings has been meager.
According to Honolulu-based Cuyler Shaw, a lawyer with Ashford and Wriston who specializes in bankruptcy law, there was only one Chapter 11 case filed in Hawai'i in 2017, three in 2018 and 13 in 2019. "The 13 cases filed in 2019 might look like the start of a definite uptrend but many of the cases filed last year were quickly dismissed as improperly filed," he explains.
Chapter 11 was designed for multimillion-dollar companies doing complex reorganizations. For smaller businesses, the process of Chapter 11 was so onerous that many instead chose to just liquidate under Chapter 7.
For example, under the previous Chapter 11 procedure, a "rule of absolute priority" meant that a business owner had to pay all of his or her unsecured creditors in full to retain ownership and control going forward. The only exception was if owners could contribute substantial new value to the business, providing additional capital – a situation that rarely applied because if the owners had that money, they likely wouldn't have filed for bankruptcy. If a small-business owner sought Chapter 11 protection, the owner risked losing control of the business to creditors. Under Subchapter V, the rule of absolute priority does not apply. 
Under the new law, there's also no creditors' committee required, no lengthy disclosure statement that has to be prepared and circulated to creditors, and the progress of a case is streamlined by a 90-day deadline for the filing of a plan. Also, only the business owner can file, meaning that creditors cannot propose a reorganization plan over the debtor's opposition. Overall, the SBRA makes Chapter 11 more streamlined, saving on both time and attorney's fees.
Who's Running the Show?
The Justice Department oversees the administration of bankruptcy cases. When you seek Chapter 11 protection, you are a "DIP" – a Debtor in Possession. Let's say you file for bankruptcy on June 1. All your debts prior to June 1 are held aside while the bankruptcy proceeds, but you're still obligated to pay debts that occur after June 1. This may upset your creditors, who in the past could ask for the appointment of a Justice Department trustee, and the court might or might not have appointed one. With the new Subchapter V, a standing trustee will be appointed in every small-business debtor case to help proceedings
go smoothly.
The U.S. Trustee Program has an executive office in Washington, D.C., and 90 field offices, including one in Honolulu. In a statement, Cliff White, the USTP director, says the USTP's role in small-business cases is to "appoint private trustees with business experience to serve as Subchapter V trustees, minimize the need for costly litigation, and ensure compliance with the Bankruptcy Code and the expeditious resolution of cases."
Richard Emery, a longtime businessman with a background in real estate and entrepreneurship in Hawai'i, has been designated a court-appointed trustee. "The role of trustee is a little different in Subchapter V," he says. "The debtor is still in possession, operating his or her business, but the trustee is standing by his side, overlooking what he is doing.
"I don't think bankruptcy should be a stigma," Emery continues. "Businesses that go bankrupt, it doesn't mean that some of them aren't good businesses. You can imagine the profit margins. Imagine that you own a restaurant and you're making a living and paying your bills, and all of a sudden your business drops due to something temporary. Do you want to put these people out of business? Do you want to allow that business to go under, and people to lose their jobs, and the creditors not to get paid, or do you want to find a way to reorganize it?"
A Win-Win
"Subchapter V tilts the balance of power in a Chapter 11 case in favor of the debtor and against the debtor's creditors," attorney Shaw says, "as unsecured creditors lose the protection of the rule of absolute priority. And Subchapter V makes it easier and cheaper for debtors to file Chapter 11, so many more will likely file."
On the other hand, he thinks many creditors will welcome the simplified, expedited and lower-cost procedure. "And Subchapter V will likely mean that many businesses that would otherwise have been liquidated will be reorganized to the benefit of at least some of the debtor's creditors."
Emery thinks the new law is a win-win. "A lot of effort went into putting this law together to address the issues. Chapter 11 laws hadn't provided a reasonable or affordable method for a small business to reorganize. I think Subchapter V has a lot of merit to it. But it's still an unknown. It's hard to predict if further changes are going to be necessary or whether Subchapter V will not be utilized for whatever reason."