No Easy Job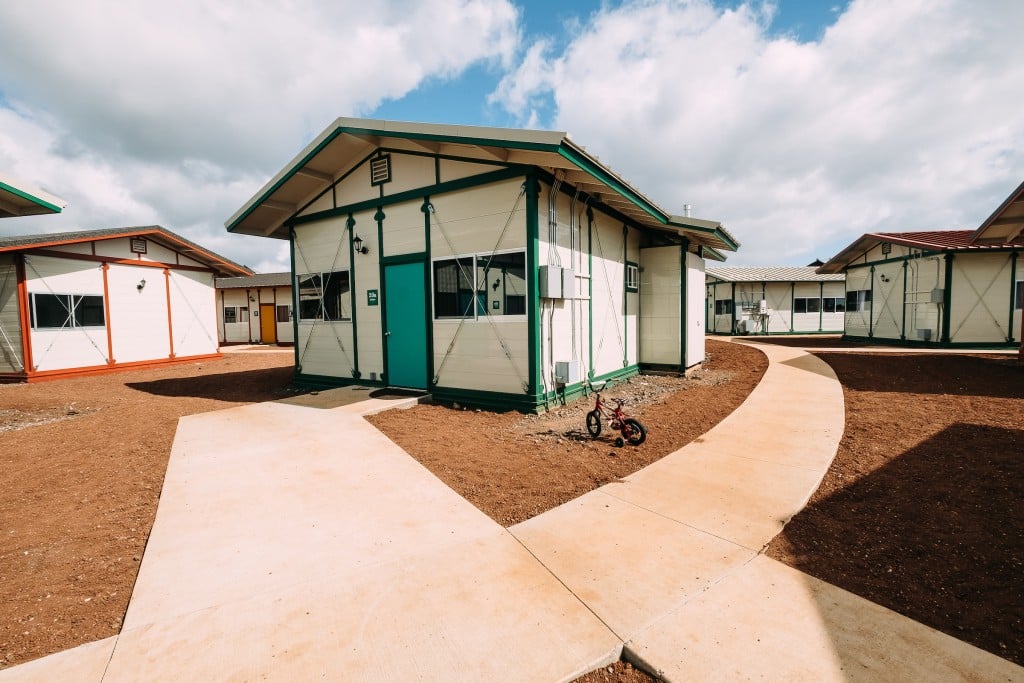 Kahauiki Village is a great model for helping homeless families, but duplicating it will solve only one important part of the homeless crisis
The state Legislature has set aside $30 million to construct " ohana zones" – six encampments providing temporary shelter and services to homeless people – and several lawmakers said Kahauiki Village can be a model.
But Kahuaiki focuses on only one part of the homeless population: families with children. In fact, for those families to succeed, it seemed necessary to segregate them from other homeless people, such as drug users and the mentally ill. Hawaii will have to use other models to serve those other groups.
The islands of Maui, Hawaii and Kauai would have one ohana zone each; those zones would likely be open to all homeless people and that's definitely not like Kahauiki. Three zones are planned for Oahu and maybe one can follow the Kahauiki model. If that is possible – I hope it is – here are four essential parts of that model:
1. Jobs:
Before Duane Kurisu organized the construction of Kahauiki, off Nimitz Highway next to Keehi Lagoon Beach Park, he talked with nearby businesses such as United Laundry and got their commitment to hire residents. Those jobs are within walking distance of the village. A bus stop at the village's front gate puts residents within a short commute of hundreds of other companies, many desperate for workers in this low-unemployment economy. Puuhale Elementary School is a 20-minute walk away and Kalakaua Middle School is a further 15 minutes.
Many of us want these ohana zones to keep homeless people away from our homes, schools, businesses, stores and parks. That may be appropriate for drug users and the mentally ill, but if that puts homeless families far from jobs and schools, they will find it difficult to climb out of homelessness.
2. Selectivity:
People who help the homeless sometimes assign them to three categories: those who want a home but need a helping hand, those who have the ability to work their way off the streets but would rather live without commitments and jobs, and those who can't climb out on their own because of mental illness, addiction or other problems.
Kahauiki just includes homeless families from the first group and those families can only stay in the village if at least one adult is working. Those families are prescreened by the Institute for Human Services to determine if they are good candidates. Plus there's a zero tolerance for drugs at Kahauiki.
Prescreened adults without children and youths who are not drug users and not mentally ill might be safely added to a similar community.
3. Child care:
If you're a single parent working at a job that pays little more than the minimum wage of $10.10 an hour, you can't afford day care for even a single child. Even two-income families struggle to pay for child care.
Kahauiki provides day care and preschool for resident families at a nominal cost. Without similar support, many parents living in these ohana zones will be unable to work.
4. You and me:
Kahauiki is still a work in progress, but about 30 families already live there. That would not have happened without hundreds of people who volunteered their time, energy, talents and resources. If ohana zones are going to succeed, they will need more than the help of government agencies. It's not clear yet what all that help will look like, but we better be prepared to support social service agencies and provide an appropriate hand up when the time comes.