Never Quit Dreaming Helps Special Needs Kids Have Fun and Be Part of a Team
The nonprofit teaches sports skills to young people and organizes outings for families. UH's baseball team is a big supporter.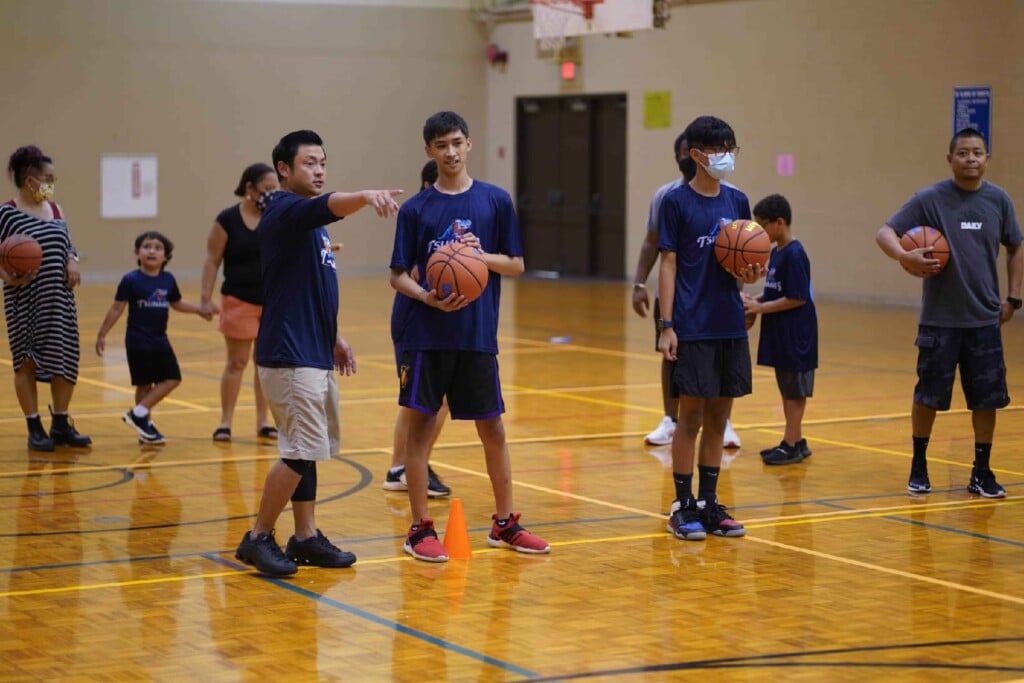 Like many others, Kristopher Dung fondly remembers playing baseball with his father and other kids while growing up: catching grounders, hitting homers and, most importantly, being part of a team. But as he grew older, he realized Hawai'i lacked youth sports resources for special needs individuals.
"The one that bothered me the most was baseball. You see all these great athletes coming out of baseball," he says. "But when you look at the special needs community, there is no baseball program on the island. … That's what really drove me."
After graduating with his MBA, Dung started Never Quit Dreaming in 2014, a 501(c)(3) nonprofit to help those with special needs and disabilities participate in group activities. Today, he says, NQD offers baseball, basketball, golf, soccer and volleyball programs.
Often, everyday tasks like shopping or going to the movies can be difficult with an autistic or disabled child, so Dung works with companies to provide private times for these families or to adjust activities to better fit the children.
"We try to create a more positive experience for these families."
At a movie showing, "we can dim the lights and lower the sound which makes it more accommodating for our community," Dung says. "We have a collaboration with the Crocs store in Waikele, where parents can go in prior to the store opening to the public. It's just these families that can spend a quick hour shopping" without having to face stares and negative reactions from others.
The parents are thankful and hopeful when they see their children involved in these activities. One mom approached him after enrolling her daughter in the soccer program. "She looked at me and said, 'I can finally be a soccer mom.' That is the importance and what it means to those families."
Dung says the children love it: They participate, have fun, don't worry about being excluded and progress at their own rate.
NQD arranges for its young athletes to meet with the UH Warriors Baseball team after every home game. The kids walk the field and toss the ball with the UH players – people they see as heroes –  and form bonds, "which means the world to them."
The nonprofit also helps adults with disabilities through Project Kapa, "a design studio where individuals can create and design merchandise for the public." Dung says the adults learn practical skills while letting their creativity flourish.
At age 21, disabled individuals must leave public school grounds and are no longer covered by many government programs, Dung says. "At that point in that transition, you see a lot of special needs individuals have a difficult time. That's where Project Kapa fills that gap."
NQD supplies them with materials to be productive. "We give them digital software to design logos or drawings. We'll then take the logo, press it on a shirt and sell it to the community. It's a way for these individuals to feel woven into society, a way for them to express their talents with the community, and a way for them to develop job-related skills as they move forward."
Dung says NQD has about 150 volunteers and no paid staff. He welcomes donations at nqdhawaii.org and at the nonprofit's Instagram and Facebook pages, but especially seeks volunteers willing to donate their time to help the kids and show them that others care about them.