Ocean-Friendly Bioplastics Made from Industrial Waste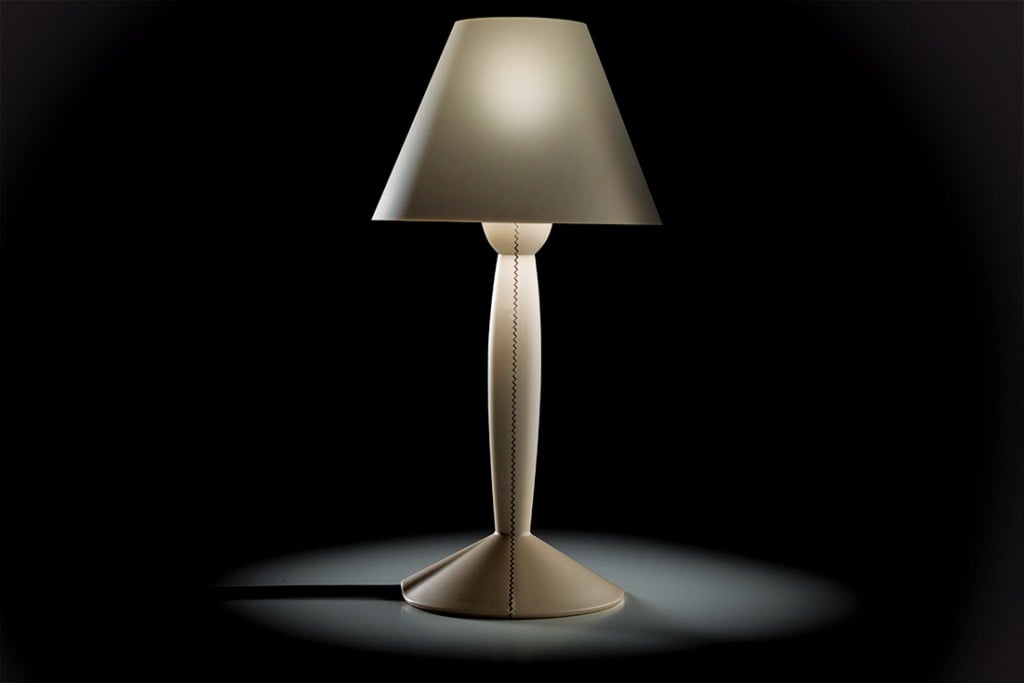 Final bioplastic product: The Miss Sissi lamp. More info: tinyur.com/hnei-bioplastic
UH researcher got help from microorganisms to invent green product
The Creator
Jian Yu didn't set out to find a way to re-use organic waste. When he first moved to Hawaii in 2001 for a job at UH's Hawaii Natural Energy Institute, the problem of plastic bags and other trash littering the ocean was a hot topic. A biochemical engineer with expertise in bioprocessing and biomaterials, Yu took on the challenge of developing a polymer – the building block of plastic – that would be biodegradable and environmentally safe.
The Product
Yu found that many industrial waste products, like the molasses created in sugar production, or the glycol left over in biodiesel manufacture, were not only tough enough for his purposes, but plentiful and cheap. In his laboratory, he figured out how certain microorganisms could eat those organic compounds and convert them into a biological polymer that behaved exactly like the synthetic, petroleum-based polymers used to make plastic. But, he says, "they are completely degraded in seawater."
$1.6 Million
Amount of bio-on invested over seven years to support the development of rigid polymers.
The Market
Yu's lab found a partner in Bio-On, an Italian tech company, which invested $1.6 million over seven years to support the development of rigid polymers using different kinds of feedstock, according to a UH release. Yu designed a plant for Bio-On to produce some of those bioplastics on its own – those materials have been used in automobile parts and surgical instruments, he says.
In September, the university announced Yu and HNEI had signed another $1.4 million research contract with Bio-On to develop ductile polymers – the soft polymers used to make plastic bags – from wood industry waste like sawdust. The target customer? A major furniture manufacturer like Ikea, which not only has lots of sawdust and wood chips to get rid of, but has also made it a goal to invest in greener packaging.