Pau Hana With Ashley Gadow and Walter Villalba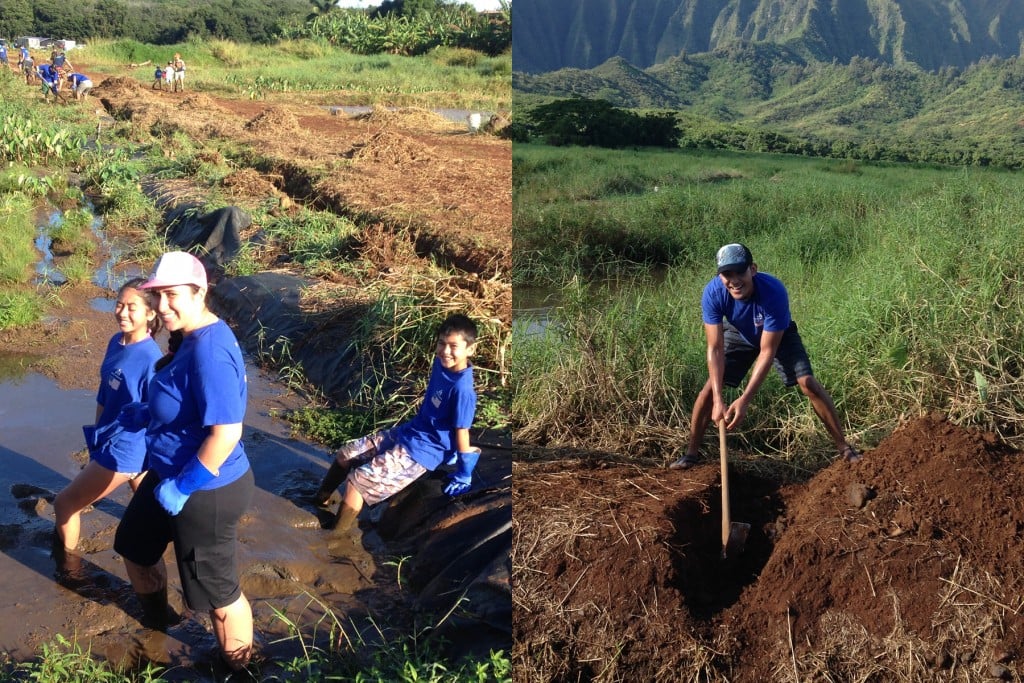 Volunteering Is Fun
For Ashley Gadow, volunteering is often a family affair, as she tries to include her 11-year-old son and 12-year-old daughter.
"They're water babies," Gadow says, so one of their favorite causes is Malama Maunalua, which aims to restore and protect Hawaii Kai's Maunalua Bay.
Gadow, 31, says she has been an active volunteer since high school, and now participates in activities such as feeding people at the River of Life Mission or helping at the Easter Seals Hawaii Gingerbread Family Festival.
Gadow is a commercial banking service representative at Bank of Hawaii, which sees itself as a community bank, says Momi Akimseu, VP of community engagement. Akimseu says that, in 2005, the bank established its Live Kokua volunteer program to encourage employee volunteerism and support the community.
When card operations supervisor Walter Villalba learned about Live Kokua, he thought "it looked fun" and joined.
One of his favorite causes is BoH's Family Sunday at the Honolulu Museum of Art, when the bank sponsors free admission on the third Sunday of each month.
Villalba, 30, says he makes time to volunteer because it helps the community, and he meets new people. Since volunteering to tutor children in college, Villalba says, he vowed to "do more with my life than just work." To those thinking about volunteering, he advises: Try taking a few hours out of your week. "It's really fun to give back."