Pau Hana With Dfuan Rivers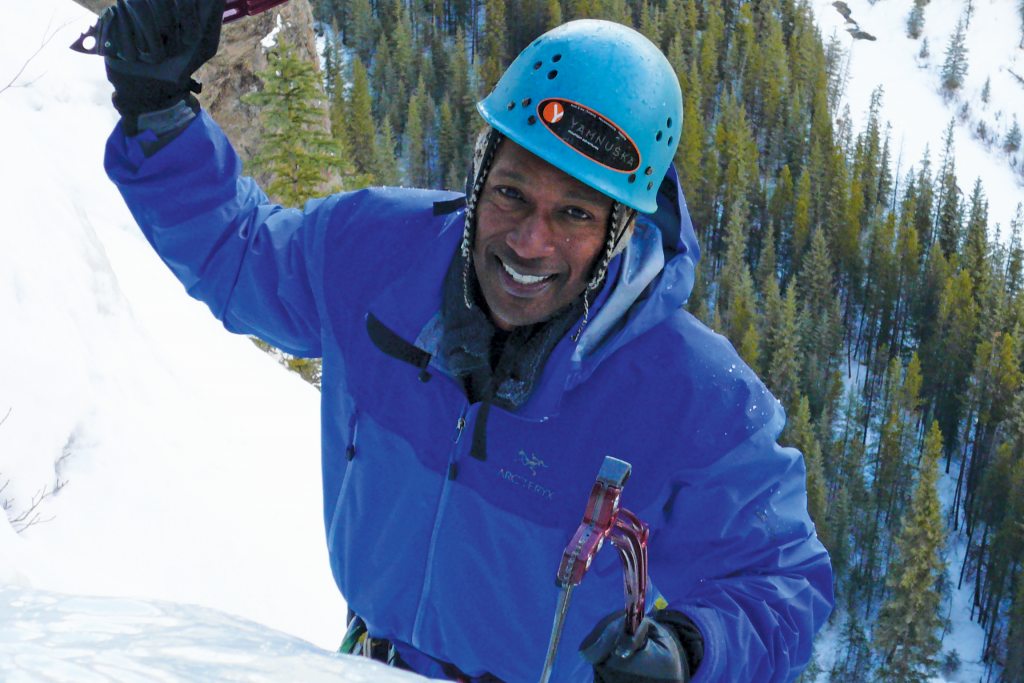 While leading friends down 18,500-foot Mount Elbrus in Russia several years ago, Djuan Rivers slipped from a snowy ledge and plunged 300 feet down a steep embankment.
He stopped his fall by stabbing his ice axe into the snow, avoiding a further 1,000-foot drop. "It was a pretty scary, long, deathly fall," recalls Rivers, VP and GM of Aulani, the Disney resort at Ko Olina. "Like people say, the world slowed down."
That hasn't stopped Rivers from climbing Mount Kilamanjaro in Africa, Kosciusko in Australia and South America's Aconcagua. His goal is to complete the Seven Summits, the highest peaks on each continent.
"I have a reputation of being adventurous from a travel perspective," deadpans Rivers, who moved to Hawaii from Florida in 2008 when construction began on Aulani.
In one adventure, he skydived HALO style (high-altitude, low-opening) over Mount Everest, jumping from the airplane at 29,500 feet. The airplane took off from Katmandu's Lukla Airport, what he calls, "The scariest airport in the world," due to its short runway and mountainous surroundings.
To get into shape, he runs up and down stairwells in high-rise condominiums and is currently training to visit the Patagonia Mountains in January. Taking time off from work, however, might be harder than the climb.
"I have to fight for vacation time," he says with a laugh.