Pau Hana With Lea Hong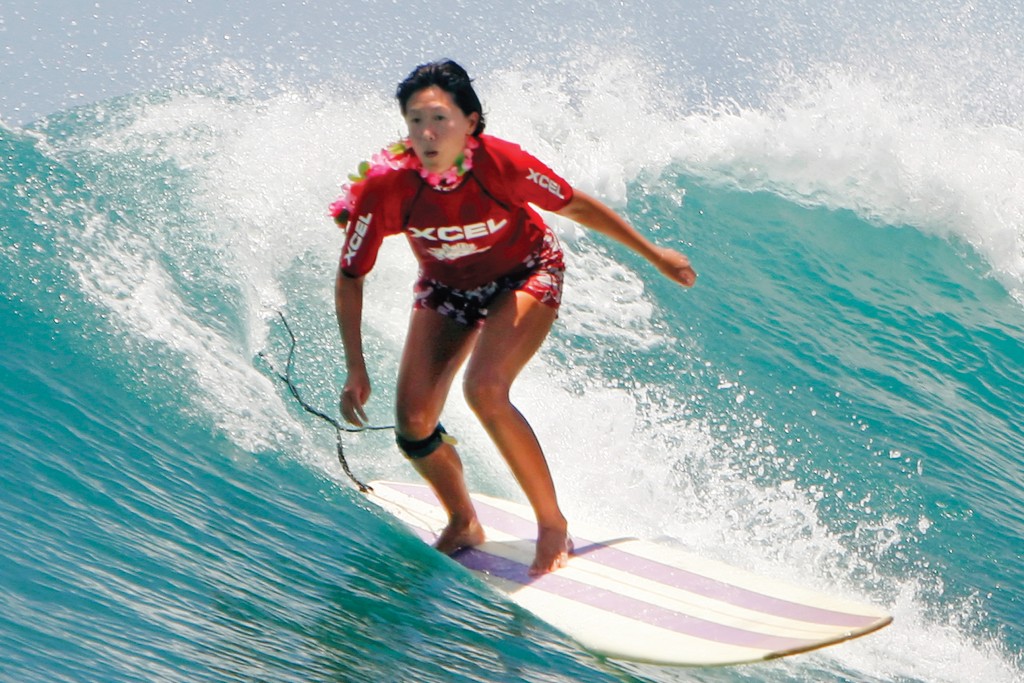 As the state director of the Trust for Public Land, Lea Hong spends most of the workweek poring over tax maps, talking with attorneys and raising money for land acquisitions.
No wonder she likes to detach on weekends. For Hong, who grew up in Wahiawa, there's no better way to unwind than surfing.
"I just love the water," says Hong. "And I definitely love the view of the land from the ocean."
Though she grew up within a few miles of some of the world's best surf breaks on the North Shore, Hong didn't start surfing until about 18 years ago, when she was working at Earthjustice, a nonprofit environmental law firm. Some colleagues wanted to try longboarding, so Hong tagged along. They rented boards from a stand on Kuhio Beach and paddled out to Canoes, the friendly break fronting the Duke Kahanamoku statue. It didn't take long for Hong to get hooked.
"I was the only one who really caught the bug," she says.
"It's the closest thing to flying," says Hong, who now owns four longboards, including a heavy 9-2 Classic shaped by Cippy Cabato.
She loves it even when she tangles with wildlife, like the time her leash snagged on a sea turtle's flipper and it started pulling her away from the break at Queen's. Or when a flying fish jumped out of the water at Diamond Head and struck her in the chest.
"I love everything about the ocean," she says, "even the sea life that harasses me."