4 Payroll Mistakes That Can Hurt Businesses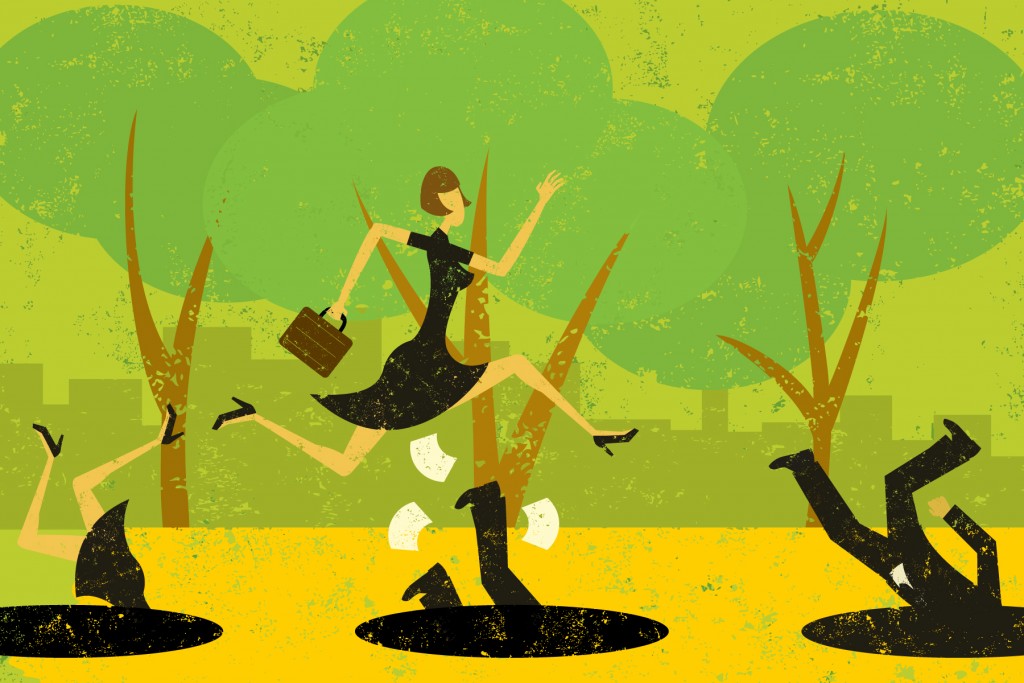 Payroll is an essential and stressful part of running a business. Mismanaged payroll can result in hefty penalties, time to revise, and even hurt your relationship with your employees.
Here are some of the most common (and costly!) payroll mistakes that can be avoided:
1. Misclassifying employees
Misclassified employees often miss out on the benefits and protections they are entitled to by law. It also means employers may not withhold and pay the necessary taxes when they should. The consequence? You may be subject to pay both the employee and employer's share of taxes (plus penalties and interest) and any back wages owed.
2. Failing to keep accurate payroll records
Whether it's an IRS audit or wage dispute, it pays to keep accurate payroll records. And it's required by law. The tricky thing is knowing what information to keep, for how long, and what the industry-specific requirements are.
3. Missing tax payments and filing deadlines
Payroll taxes might be one of the biggest headaches of running your payroll in-house. Not only do you have to withhold the correct amount of taxes (state and federal), but you have to report and pay taxes, too. Late payments can result in costly penalties.
4. Do-it-yourself payroll
Employers often try to save money by doing payroll by themselves, however DIY payroll can cause problems – It takes up valuable time, leaves you without support and there is a higher probability of errors with a lack of state and federal payroll knowledge. All of this could be a huge burden.
Bottom Line
At simplicityHR, our experts help Hawaii businesses with their payroll needs—from small mom-and-pop shops to large corporations. Schedule a free consultation to learn how to avoid these and other payroll pitfalls.
For more information, contact simplicityHR by Altres.
(808) 791-4900 | www.simplicityhr.com

---
Ready for your next crucial conversation?
Business leaders and human resource management professionals will join together on October 9 at the Hawaii Convention Center to learn from Joseph Grenny, the author of the New York Times Best Seller "Crucial Conversations."
The hallmark of effective organizations is their ability to teach their employees the skills to hold crucial conversations. Grenny's keynote presentation, along with breakout sessions by local HR professionals, lawyers and business strategists will be featured at the Society for Human Resource Management Hawaii Chapter statewide conference.
For more information, go to www.shrmhawaii.org or call (808) 447-1840.

---
HR360° Directory

Eliminate the distractions of being an employer and simplify with Hawaii's most experienced and trusted provider of outsourced payroll and HR. Learn why we're Hawaii's premier HR outsourcing company.
808-791-4900 | simplicityHR.com

Everything you need to run a more efficient business.
From hiring and payroll, to records and benefits, HR Symphony provides all the employee lifecycle tools you need in one integrated, cloud based HR ecosystem'". No other HR technology gives you more to build a better business.
Get a FREE demo!
808-791-4900 | HR-Symphony.com


Provides staffing and HR needs for top-quality executive placements, direct hire, temporary, temp-to-hire, payroll, and government contracts services. Hawaii's leader in health care staffing specializing in Registered Nurses, LPN's, CNA's, MA's, Case Managers, Private Duty Caregivers & Technicians. Certified Joint Commission WOSB, EDWOSB, SBA 8(a) firm.

For 25 years, ProService Hawaii has partnered with local businesses to make it easier to hire, retain and manage employees through our strategic HR solutions that take the pain out of paperwork and administration, and keep you focused on running your core business.