Proposal Would Offer State Savings Plan for Hawaii Workers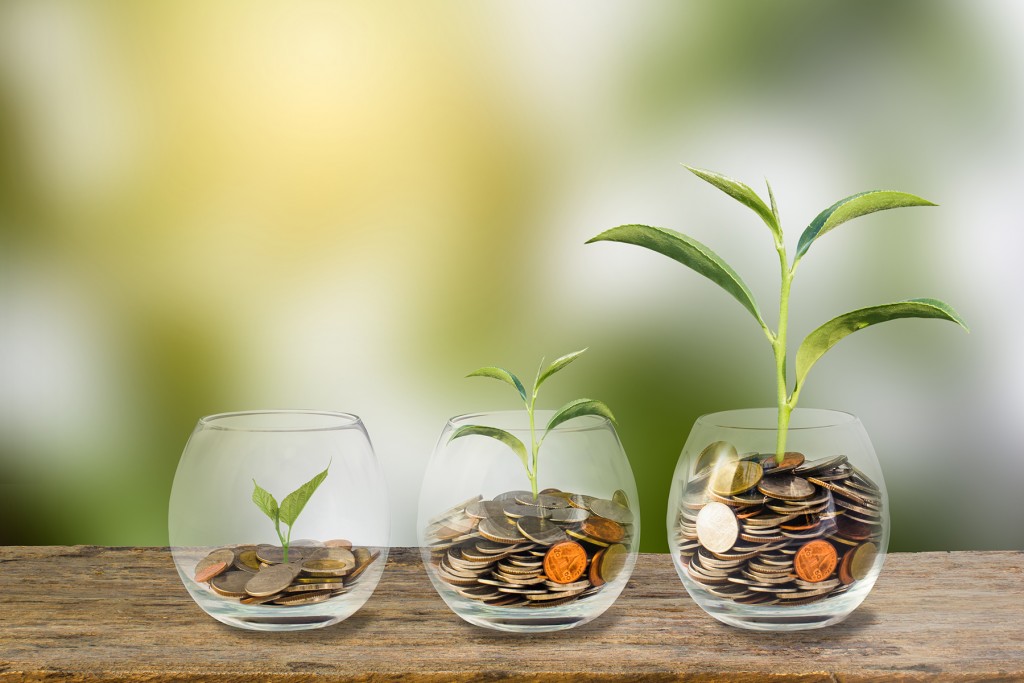 Can a state-facilitated retirement savings plan address Hawaii's retirement security crisis?
Like many small-business owners, Larry Stenek, of Art Nelson Sailmaker in Honolulu, needs all hands on deck.
"There are six of us here. … My wife is the office manager and also cuts sails," he says. Stenek is close with his workers – "With 10 employees and under, you really know each other" – and wishes he could offer them a retirement plan. The reality? "Everybody is on their own."
That's why he supports the efforts of lawmakers to create a Hawaii retirement savings program for private sector employees.
Two pieces of legislation, SB1374 and HB1189, were making their way through Hawaii's Senate and House at press time. They explore creating a public-private partnership, with the state overseeing the retirement plan. The money would be managed by a private company and invested in traditional financial products. Workers' accounts would be portable when they change jobs.
The concept is modeled on plans like OregonSaves, which started in 2017 and is overseen by the Oregon Retirement Savings Board and managed by the Oregon State Treasury. As of February, 63,000 Oregonians have enrolled and contributed to the OregonSaves program and assets have grown to more than $12.5 million. The program charges an annual 1 percent asset fee to pay for state- and plan-administrator costs. Many similar plans have been enacted, including in California, Connecticut, Illinois, Maryland, Vermont and the city of Seattle.
Sen. Brian Taniguchi, the chair of the state Senate Committee on Labor, Culture and the Arts, introduced SB1374, and says the two proposals under consideration are close in philosophy. The Senate plan appropriates funding to kick off the program's administrative and operating expenses, while the House version calls for a feasibility study, followed by a report to the Legislature by next session. 
 "We're not against a time period if the Department of Budget and Finance needs time to gather more information," says Taniguchi. "I've been very impressed with the department so far. Their people have been out there, talking to Oregon about OregonSaves, and they are up to speed." The main challenge: Hawaii, with about one-third the population of Oregon, would have fewer potential users than the Beaver State.
Gaps in the System
About 50 percent of Hawaii's private sector employees – the AARP Public Policy Institute estimates about 216,000 people – work for employers who do not offer retirement plans, including two-thirds of businesses with fewer than 100 employees.
Stenek, for example, tried in the past but found it too costly and cumbersome to create a plan. "It was 10 hours a quarter of work, just filling all the government forms. We don't speak their language." Having a state-run plan would, he says, help smaller businesses compete against larger employers, like the City and County of Honolulu. "One of our employees just left to become a lifeguard and she is getting a lot of benefits even though she is working three days a week."
Some small businesses, like restaurants, tend to have a lot of transient employees, so it's hard for them to invest a lot of time and money into a plan for someone who is only going to be there for a year or so. John Iha launched his business, Gochi Grill, in 2018, and calls the retirement-plan process "super super crazy!" He has three employees, two of whom have insurance from other jobs. "To be honest, I wouldn't even know where to begin to start up a retirement plan for my employees, let alone myself."

Thinking about a retirement plan for your business? Check out these previous HB articles:
AARP Hawaii's state director, Barbara Kim Stanton, says, "At the current rate of savings, 1 out of every 2 middle-class retirees will be unable to afford their basic needs in retirement." Many will rely on public programs like Medicaid and the Supplemental Nutrition Assistance Program, which could in turn drive up taxes.
Stanton notes: "Unless it is easy to save, most will not go out and find a savings plan on their own. Only about 1 in 20 people will open their own IRA."
Elizabeth Hata Watanabe, owner of Burgers on Bishop, says a state plan would especially help women, who are more likely to retire in poverty than men. Women live longer, and face challenges such as having shorter careers, on average.
"The reality of today's retirement landscape is do-it-yourself and do it right or live at or below the edge of poverty in what are supposed to be your golden years," Watanabe says.
Will Congress Act?
Opponents of a HawaiiSaves-style plan counter that there are plenty of affordable financial vehicles to allow for worker retirement savings, including individual and payroll deduction IRAs, SIMPLE plans for small employers, and individual annuities. Opponents also say the creation of a state plan would be costly.
 Outreach and education programs by both the private and public sectors are what's needed, says John Mangan, regional VP at the American Council of Life Insurers, the nation's largest trade association of life insurers. "Financial literacy is a challenge at all income levels, but especially among young people and lower- and middle-income savers who have not previously had the means to set aside retirement savings. We support state efforts to connect small businesses with existing private providers. Other states have outreach programs run by the treasurer or economic development agencies."
Opponents also point to pending legislation in Congress: the Retirement Enhancement and Savings Act of 2018 and the Family Savings Act of 2018, which could ease retirement program woes. "ACLI is working with a large coalition of employer and business groups, as well as AARP and other advocacy groups, to support these various federal reforms," Mangan says. "We are optimistic that the bipartisan support in Congress will allow these reforms to move forward this year."
Says AARP's Stanton: "While there are other retirement savings vehicles in the private sector today, what's out there isn't working. Participation rates in retirement plans have not budged in more than 40 years. We don't think Hawaii should wait for Congress to act on retirement savings. Given the gridlock in Washington, it could be too long a wait."