20 for the Next 20: Pokiʻi Balaz, Lunalilo Home
Becoming a caregiver shifted Balaz's professional focus to geriatric medicine, Alzheimer's and dementia patients, and helping kūpuna navigate their later years.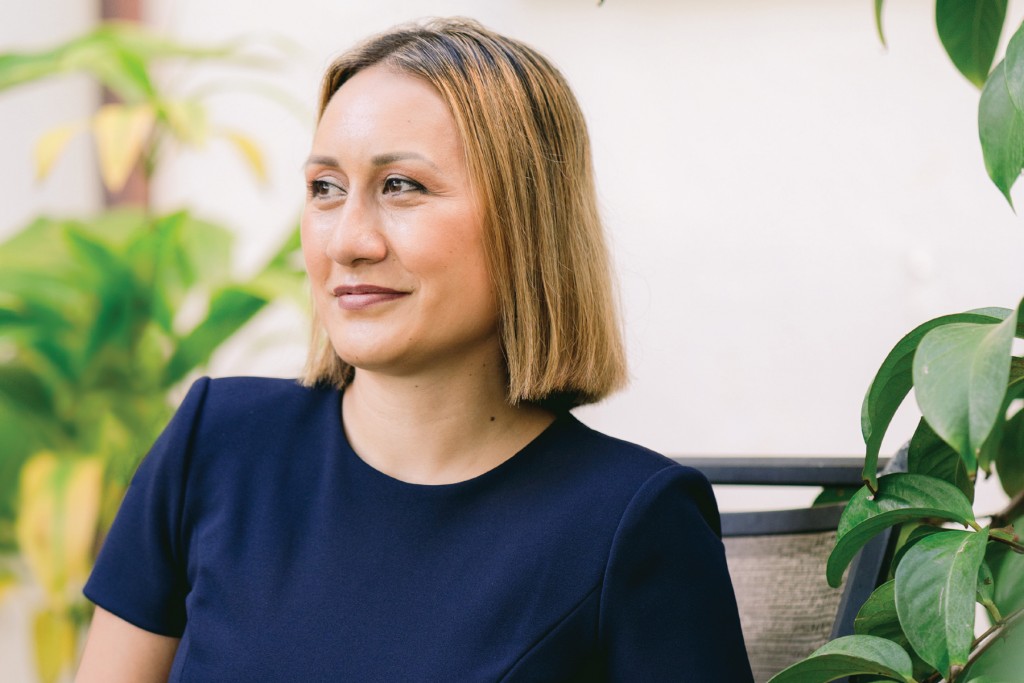 Pokiʻi Balaz
Interim Executive Director, Lunalilo Home
Adrienne Dillard has seen Pokiʻi Balaz excel in many roles: leading workshops on caring for family members with Alzheimer's disease, serving as a community investigator for research projects based at UH's medical school and teaching classes at Chaminade University.
In every instance, Balaz is "humble, gracious and she works in the spirit of excellence to serve the Native Hawaiian community and the broader community," says Dillard, the executive director of Kula No Na Po'e Hawai'i, which works with residents of Papakōlea homestead.
Balaz, who now leads Lunalilo Home senior care facility after serving as its director of nursing, says her childhood in Wahiawā helped shape her outlook. She grew up growing vegetables, harvesting fruits and fishing for food with her father, who taught her the importance of hard work, while her grandmother rooted her in Hawaiian culture.
But it was her mother who pushed her to excel. "People say shoot for the moon, but my mother said shoot beyond that, break those glass ceilings and keep climbing … but leave space for others to climb through after you."
After graduating from Leilehua High School, she earned a bachelor's degree in nursing at UH Mānoa, then a master's from the University of Oklahoma. She landed a job at Cedars-Sinai Medical Center in Los Angeles while continuing her education, with the goal of becoming a plastic surgeon.
Those plans unraveled in 2012 when her mother called her home to help care for her father, who was diagnosed with Alzheimer's. Becoming a caregiver shifted her professional focus to geriatric medicine, Alzheimer's and dementia patients, and helping kūpuna navigate their later years.
"I think it's really where I belong," says Balaz. Caregiving has also "given me insight into the challenges that many people are facing in Hawai'i … and gives me the opportunity to try to bring solutions."
In the early days of her father's illness, Balaz sought help from the local Alzheimer's Association, where she soon began leading support groups, advocating with legislators and now serving as board chair. It's one of many groups she volunteers for, along with Savvy Caregiver, Special Olympics, the Rosalynn Carter Institute and others.
She also earned her doctorate in nursing practice from UH Hilo and an executive MBA from the Shidler College of Business, and she works with elderly patients at the Kōkua Kalihi Valley Health Center. "There's nothing that she doesn't do," says Dillard.