Professional Addicts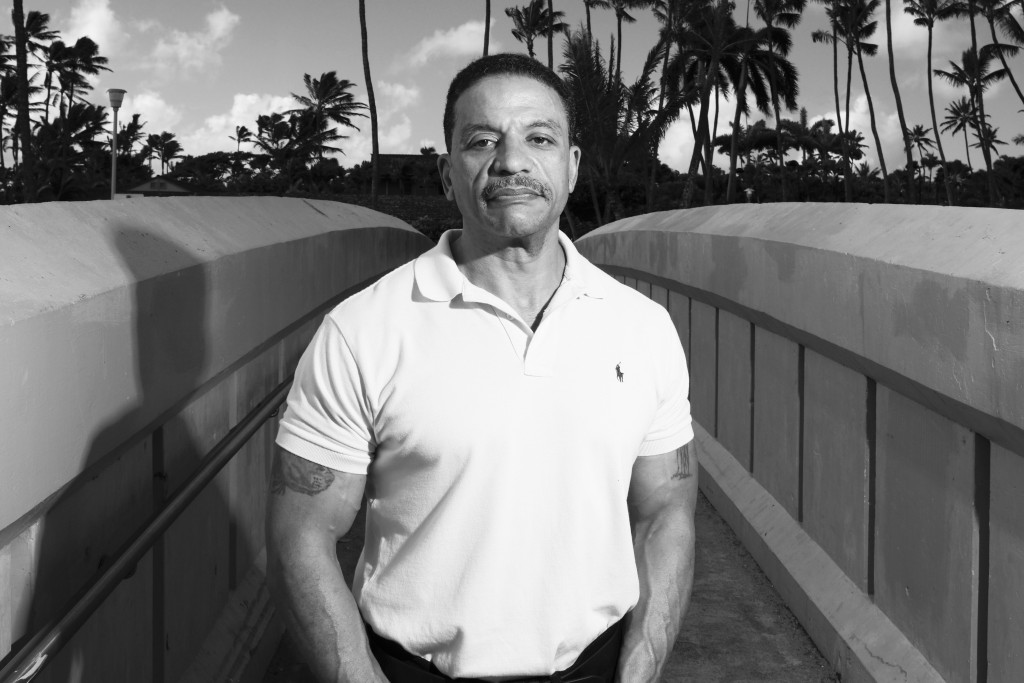 For lawyer Ken Lawson, it began with a sports injury and a prescribed painkiller. It ended in disbarment and prison.
In between were years of escalating dependence on prescription opiates, alcohol and cocaine, plus abuse of clients' trust funds, missed court dates and increasing paranoia.
The only thing that saved him was prison. On his first night there, Lawson says, he enjoyed the best sleep he'd gotten in a long time.
"What I had to come to understand was that I was so far along, I just could not quit on my own," he says. "It was consequences that got me sober."
His case and those of many others prove that a good education, prestigious career and high income do not always protect you from substance abuse. In fact, professionals, managers and executives with addictions are desperate to maintain their jobs because they need the money to finance habits that can cost hundreds of dollars a day or more, says Dr. William Haning, a professor of psychiatry at the University of Hawaii's John A. Burns School of Medicine. So they hide signs of their addiction from bosses, colleagues and clients.
"The last thing that's going to go is his job," Haning says of the working addict. "They sequester, they wall off the job and hold it together as much as possible (at work), and then everything else around the job falls off."
Dr. Gerald McKenna agrees. "People will protect their job at all costs. So, by the time it finally shows up in the workplace, it's usually very late stages of addiction," says McKenna, a psychiatrist and addiction specialist who runs a Honolulu support group for professionals battling addiction. He also founded the McKenna Recovery Center, which has branches in Hilo, Lihue and Honolulu, and is a professor of psychiatry at the Burns School of Medicine.
Lawson has lived on Oahu since 2008, but his struggles with addiction took place over the course of many years, and began in Ohio. After graduating from law school in 1989, he went to work for one of the largest firms in Cincinnati at that time. He left four years later to start his own practice as a criminal defense lawyer. The work was challenging, he says, but he knew it was what he wanted.
"I'd get there at five in the morning, start answering the telephones, typing my own stuff, and I wouldn't leave until dark – Monday through Monday, every day of the week," he says.
His hard work paid off quickly. Within six months, Lawson went from a staff of just himself to having three lawyers and two secretaries working under him. He won a string of high-profile cases in Ohio during the 1990s and thoroughly enjoyed his status as a hard-working lawyer, a "pit bull in the courtroom."
In 1999, while lifting weights, Lawson tore the rotator cuff on one of his shoulders and was prescribed Percodan for the pain. The pills helped, but Lawson kept taking them even after his shoulder had healed, and soon he was taking them habitually.
"You think that it's different from regular drugs, like cocaine or meth and all the other stuff," he says. "You think, for some reason, because it's prescribed, that somehow it just can't be the same type of drug or have the same effect. I always thought, 'At least I'm not hooked on crack,' like that makes a difference."
Lawson's path into addiction is one of the most common for professionals, who are less likely to become addicts to methamphetamines and other "street drugs."
"Lawyers generally tend to follow the law. Methamphetamine is illegal, so they generally stay away from it," says Steve Dixon, who runs Hawaii's Attorneys & Judges Assistance Program, a confidential counseling program.
"For most of the professionals that we see," McKenna says, "the addiction is still alcohol, whether they're physicians, attorneys or businessmen. But they're a slightly older group also. The newest drugs that professionals and businessmen seem to be using are the opiate drugs."
McKenna says most addictions to opiate-based painkillers begin with a legitimate prescription.
"They're very powerful drugs," he says. "Opiates impact so many parts of the brain that they calm people's anxieties to a degree that other drugs don't. But, eventually, people are using them because it makes them feel normal."
Positive drug tests for opiates in the general U.S. workforce increased nearly 7.7 percent from 2010 to 2011, according to the annual Drug Testing Index published by Quest Diagnostics, a worldwide leader in diagnostic services. The index shows that positive tests for opiates have been rising for years and are up 20 percent since 2007.
Diagnostic Laboratory Services provides drug testing for about 1,000 companies in Hawaii, covering all major industries and sectors. Carl Linden, DLS's scientific director of toxicology, say positive tests for opiates remain few, fluctuating for the past few years at around two positive results for every 1,000 tests. The nationwide rate, as reported by Quest Diagnostics, was slightly higher at about four positive results for every 1,000 tests.
The Hawaii rates are higher for marijuana, about 30 positive results from every 1,000 tests, and for amphetamines, fluctuating at about six or seven for every 1,000 tests, Linden says.
However, Linden says, about 70 percent of DLS's drug tests are pre-employment tests and likely show just a small sample of the actual substance abuse that is going on.
"Employees know in this day and age that they probably will be drug tested when they're applying, so the rates that we see in the laboratory certainly don't reflect the abuse rate out there. The fact that we see any is sometimes surprising," Linden says.
Like many lawyers, Lawson wasn't ever subjected to drug testing. At first, his addiction may have been invisible to those around him. But, he admits, as it progressed, he exhibited signs of his addiction and many of those around him became aware.
One symptom was his struggles with money. When money got tight, Lawson traded legal representation for prescription scripts to get more pills. As money got tighter, he raided the trust accounts of his clients for quick cash. A $1,000-a-day habit is unsustainable even for a well-paid lawyer.
The further he descended into addiction, the broader Lawson's substance abuse became. He progressed from Percodan to taking any prescription pain pills he could get – Percocet,Vicodin, Oxycodone, Oxycontin. He even took up cocaine, a drug he had never before used. Cocaine made him paranoid and, as a result, he was rarely leaving his house, missing work and court dates.
Lawson knew he was out of control, but felt unable to talk to anyone about it. Not only did he need his job to finance his habit, but, being a prominent lawyer was a large part of who he was. Professionals with a lot of responsibilities, such as lawyers, physicians and executives, tend to have a lot of ego invested in their jobs, Lawson says. They work hard for a long time to secure their positions and status, and don't want to risk their reputations by admitting to a perceived weakness.
"I never wanted anybody to know that I had any flaws," Lawson says. "There was this person I wanted to portray to the public – this bad-ass lawyer – but, inside, a lot of times, I didn't feel like that."
The causes of substance abuse vary greatly: depression, relationship woes and money problems can all be contributing factors. So, too, can work-related stress. Many addiction specialists, however, such as Dixon, attribute most cases of addiction to a physiological predisposition of the addict.
"Addiction is body chemistry. Just like if you're allergic to peanuts or shellfish, your body chemistry is such that when you take in that substance, you have an abnormal reaction," says Dixon, who says he has been in recovery for the past 27 years.
Once they are addicted, the stigma of addiction prevents many people from opening up to the help they need. Employee assistance programs are one outlet for people who want confidential help, and many local companies contract with EAPs to help their employees with a variety of issues, including addiction.
Cheryl Prince, a substance abuse counselor and partner at Employees Assistance of the Pacific, says EAPs like hers can actually save employers money by helping employees who struggle with addiction. After all, good employees are investments that companies would prefer not to lose.
"Sometimes you've got an employee that you'd like to retain," Prince says. "He's a good worker, and he's fallen on some bad decisions and those have gotten the best of him. …"
"The work that we do with somebody is confidential and we have very close ties with all types of providers in the community here that we can direct them to."
Lawson says his unwillingness to ask for help was a key reason that things spiraled out of control. In the end, the federal Drug Enforcement Agency got involved because of the phony prescriptions he used to obtain painkillers. He was prosecuted, disbarred by the Ohio Supreme Court and served 24 months in a federal prison.
Lawson hopes others will seek help before it's too late. Since moving to Hawaii, he has helped addicts and recovering addicts with their problems, and spoken to many groups, especially young people entering the legal profession. He has spoken at Hawaii State Bar Association conferences throughout the Islands and to ethics classes at UH's William S. Richardson School of Law. He is also the associate director of the Hawaii Innocence Project, and plans to teach courses at UH next semester in criminal justice and professional responsibility.
In the end, Lawson says, helping others get and stay sober makes him feel like maybe there was a reason for what he went through. His work is also a support system for his own recovery. He says he's been sober since 2007, and considers his past his greatest asset in helping others find the path to recovery.
Drug Tests on U.S. Workers
Quest Diagnostics shows these percentages of positive results from drug testing of the general U.S. workforce during 2011:
Opiates: 0.42 percent
Amphetamines: 0.77 percent
Cocaine: 0.27 percent
Drug tests on Hawaii Workers
Diagnostic Laboratory Services shows these percentages of positive results from drug testing of Hawaii workers:
Identifying an Addict
Confronting an employee or colleague about substance abuse can be uncomfortable, especially if you are unsure that the person actually has a problem.
"There's not going to be any one thing or even any two things that end up being specific for somebody having an addiction or being under the influence," says Dr. William Haning, a professor of psychiatry at UH's John A. Burns School of Medicine.
There are many potential indicators. Haning quips that there are no less than 1,000, including increased isolation, constant mood swings, anti-social behavior and money problems. But such clues are indicators, not proof of addiction.
"All those things can occur within a wide variety of influences and events," Haning notes. "Substance-abuse disorders tend to cause people to behave differently than they would normally behave. Maybe the single biggest significant finding would be a variation from previous patterns of behavior."
If you or someone you know has a problem with addiction, don't wait for it to get worse. Get help now. Addiction specialists agree that it is very rare for addicts to kick their habits on their own.
"Trying to make a decision to get sober and stay sober on your own is about as likely to work as to try to make a decision to not be a diabetic, or to not have multiple sclerosis anymore," says addiction expert Steve Dixon. "Willpower doesn't work well with these diseases. … I think the only choice the alcoholic has by effort of will is the choice to get in and do recovery. If he or she doesn't make that choice, the disease is going to make all the choices."
Here are some places to find advice and help:
Nationally
• Substance Abuse and Mental Health Services Administration helpline at 1-800-662-HELP (4357) or findtreatment.samhsa.gov.
• The National Institute on Drug Abuse:www.drugabuse.gov/sites/default/files/treatmentbrochure_web.pdf.
Hawaii
• McKenna Recovery Center: 246-0663 or lanikn@mckennarecoverycenter.com.
• The Attorney and Judges Assistance Program: 531-2880 or sdixon@interpac.net
• Puulu Lapaau (Physicians Assistance Program): 593-7444 orkatharyn.chung@hawaiiphp.com
• Hina Mauka: (808) 236-2600 or moreinfo@hinamauka.org.
• Sand Island Treatment Center: 841-2319 or black3rd@hawaii.rr.com.