What is the Proper Spelling and Pronunciation: Lahaina or Lāhainā?
Two Hawaiian language experts and other sources say the proper spelling and pronunciation doesn't include diacritical marks.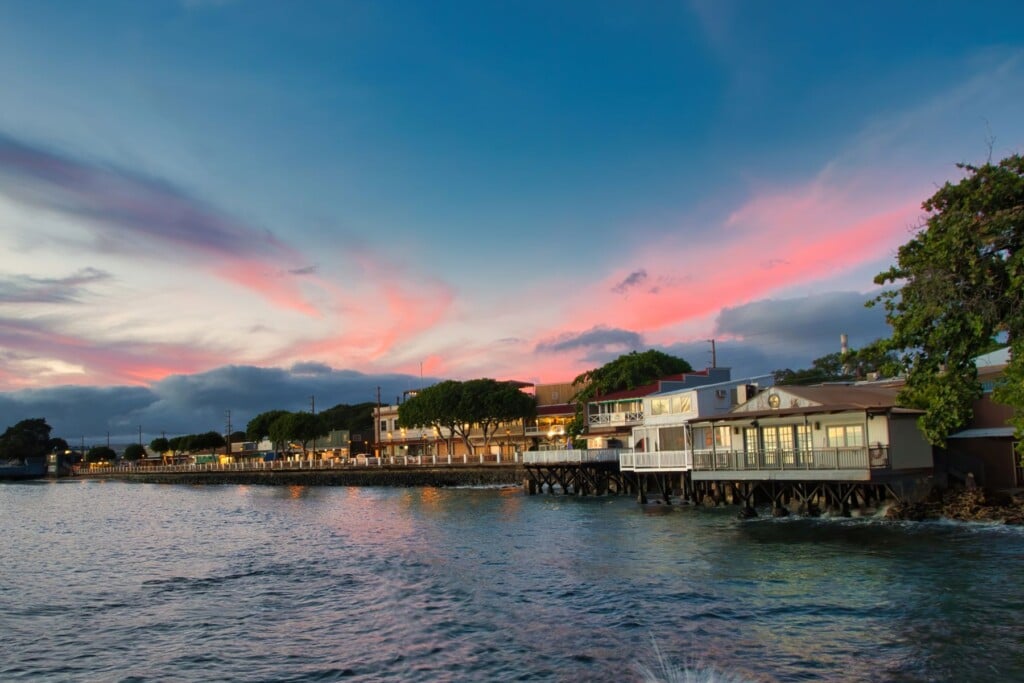 Two ways of pronouncing and spelling the historic town of Lahaina have circulated on social media and in news reports since a devastating August wildfire killed 97 people.
We asked Hawaiian language experts which pronunciation and spelling is correct: Lahaina or Lāhainā?
"If you listen to the older tapes with Native speakers, they say ʻLahaina,' which if you were to write it out there would be no diacritical markings," says Hawaiian language scholar and translator Kamuela Yim, who works with organizations on ʻŌlelo Hawaiʻi topics.
These older tapes are known as Mānaleo Tapes, which Hawaiian language scholars reference for pronunciations, sentence patterns and even songs. They can be found in the archives of the Bishop Museum and online at the Kani'āina educational resource.
"The overwhelming majority say ʻLahaina.' And, that's the thing, you might find an outlier. If 49 people say ʻLahaina' and there is one person that says 'Lāhainā,' the thing to do is to accept what the critical mass says as the norm," Yim explains.
"Understanding what the predominant norm is versus the outlier is humongous. To me, that is where the discussion is. Not what is 'right' and what is 'wrong.' It's not to say one is wrong and one is right."
Larry Kimura, a pioneer of the Hawaiian language revitalization movement and now a professor of Hawaiian language at UH Hilo, says he also defers to how mānaleo born and raised in Lahaina pronounce the name. In the '70s and '80s, he interviewed Native speakers for his radio show, Ka Leo Hawai'i.
"The credence goes to the Native speakers of the language, especially our kūpuna and especially those born and raised there," he says.
"Place Names of Hawaii," a commonly used reference book written by Mary Kawena Pukui, Samuel H. Elbert and Esther T. Mookini, and published by UH Press, also gives the spelling and pronunciation as "Lahaina," but includes Lāhainā among the place's old names.
Kimura says the authors don't cite a source for listing Lāhainā as an old pronunciation, but the term with kahakō means "cruel sun." The online Hawaiian dictionary at wehewehe.org also uses the Lahaina spelling.
The Hawai'i Tourism Authority recently updated its website to use the Lahaina spelling. Prior to the fires, it used both versions. A note on its Maui recovery webpage says, "living kūpuna, mānaleo and recordings of mānaleo serve to demonstrate that the contemporary pronunciation is Lahaina. Heeding the call from the Lahaina community, HTA uses the spelling Lahaina across all platforms."
Lahaina is not the only Hawaiian place name with disagreement about the correct pronunciation and spelling. For instance, some families for generations have called the island they live on "Molokaʻi" and other families who live there have called it "Molokai."
And in some cases, people make up their own pronunciations, Kimura says. "Some people want to try and interpret the meaning of a place name and they start to break it apart and decipher it according to what they know, but it's not the accurate pronunciation."
The two Hawaiian diacritical marks – the ʻokina (glottal stop) and the kahakō (macron) – were designed to create spellings that would help people pronounce words in ʻŌlelo Hawaiʻi that they did not already know and to help differentiate between similar sounding words.
For example, the diacritics help differentiate among kālā (dollar), ka lā (the sun/day) and kala (to loosen). Another example is the island of "Lānaʻi" versus lānai (porch) and lanai (​​stiff-backed).
There remains a conversation about the inclusion of diacritical marks in written words. For instance, ʻIolani Palace, which strives to reflect the history and lifestyle of Hawai'i during the reign of King Kalākaua, says on its website that it does not use diacritical marks in its written spellings because those marks were not used back then.
ʻAʻohe pau ka ʻike i ka hālau hoʻokahi – not all knowledge is found in one school – is a Hawaiian saying that ʻŌlelo Hawaiʻi speakers use when discussing such matters. They recognize these conversations as complex and multilayered.
Noelle Fujii-Oride contributed to this story.