Providing PPP Loan Help and Partnership to Lunalilo Home
When business came to a screeching halt for many in spring 2020, the work at Lunalilo Home only intensified.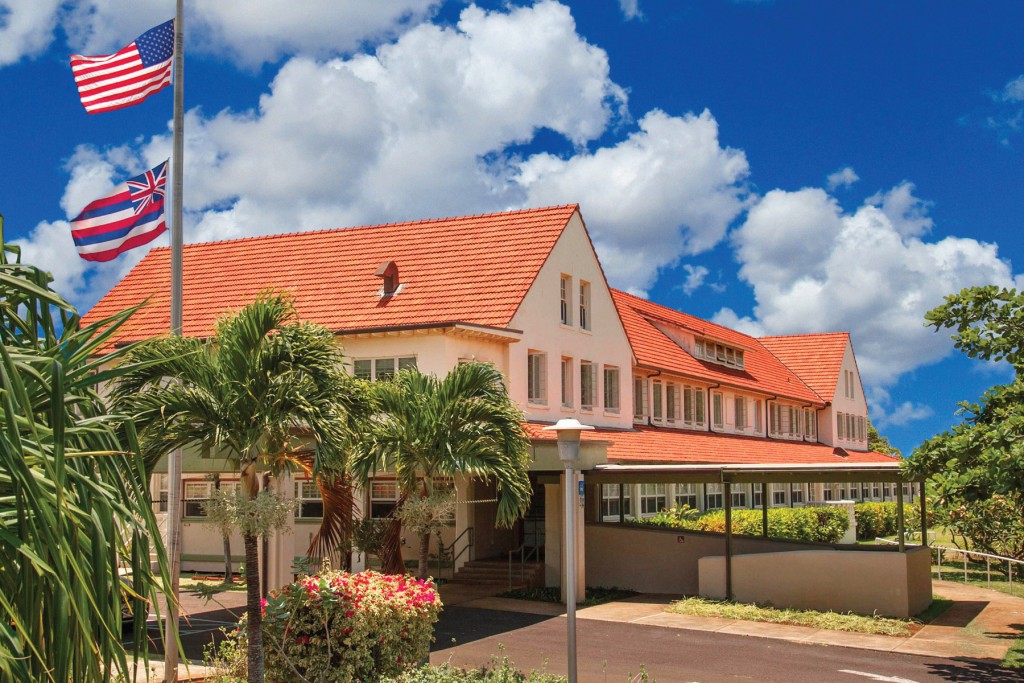 The kupuna care home needed to keep its vulnerable residents safe while also juggling financial turmoil and regulatory uncertainty. To help ease those burdens, Lunalilo had a partner in simplicityHR by ALTRES, Hawaii's trusted leader in outsourcing HR needs. The team of experts at simplicityHR was on hand to provide PPP loan help and risk management support as Lunalilo Home's staff faced long hours and frontline healthcare uncertainty. ALTRES President and CEO Barron Guss, meanwhile, was at bat for Hawaii's employers as a consultant on federal coronavirus relief legislation. "Knowing that, I think, gives me great confidence that this company has got our back no matter what, and this company is able to help us achieve our mission," says Dr. Diane Paloma, CEO of Lunalilo Home.
Partners in Helping Hawaii
Lunalilo Home's mission has remained the same for nearly 150 years. When King William Charles Lunalilo died in 1874, his will established a trust with a mandate to care for Hawaii's elderly. Being an employer in the 21st century also means providing health insurance, workers compensation, and a 401k. When navigating that intricate terrain became overwhelming for a small in-house team, Lunalilo turned to the simplicityHR by ALTRES team.
For the past decade, the relationship between Lunalilo and simplicityHR by ALTRES has flourished. Staff at both local companies understand and care about Hawaii and our unique needs as a community. It's a commonality that provides a solid foundation for fun and effective problem solving. "That pilina, that relationship, helps open the door to very frank, very candid conversations about, 'How do we get this work done?'" Paloma says.
Lunalilo also uses HR Symphony, a locally developed and nationally recognized cloud-based HR information system that streamlines processes like payroll and HR tasks. Beyond those basics, Lunalilo has worked with simplicityHR to successfully implement HR Symphony to meet their unique needs. Paloma says that level of service is not what many companies, local or national, provide and it led to the creation of one-click PPP application and forgiveness support.
PPP loan help from simplicityHR by ALTRES
When the pandemic hit, just two people on staff at Lunalilo were responsible for garnering economic relief. The simplicityHR team provided PPP loan help by interpreting the complex guidance handed down by the federal government. For Ian Heilbron, Director of Finance, HR Symphony made it easy to gather the information necessary for the PPP loan application. "It was really easy to take our total FTE numbers, all of the data that is required for that application, and just pull it down from HR symphony and then drop it into the PPP loan application," says Heilbron.
Once approved for a loan, Lunalilo turned to the simplicityHR team for help staying compliant. HR Symphony again proved valuable as a tool for keeping essential PPP forgiveness information organized and accessible.
"The advice I would give to other companies contemplating simplicityHR is— what are you waiting for?" Paloma says. "Do it now."
To learn more about simplicityHR or to schedule a free consultation on the advantages of human resources outsourcing, contact us today.

(808) 791-4900
www.simplicityhr.com
---
Did you know there are HR specialty credentials?
Many Human Resource Professionals at one point in their career look at the advantages of certi cation – SHRM-CP or the SHRM-SCP. Have you given any consideration in obtaining a SHRM Specialty Credential? The SHRM Specialty Credential gives you an opportunity to focus on speci c areas that will increase your knowledge base while enhancing your technical abilities.
The areas of focus for the SHRM Specialty Credentials are:
California Law
HR Department of One
Inclusive Workplace Culture
People Analytics
Talent Acquisition
U.S. Employment Immigration
Workplace Investigations
If you already have your SHRM-CP or SHRM-SCP, the SHRM Specialty Credentials can complement your certi cations. For more information, visit shrm.org/learning.

To learn more about the role of human resource management professionals and how to improve HR competency, go to www.shrmhawaii.org.