Pucker Up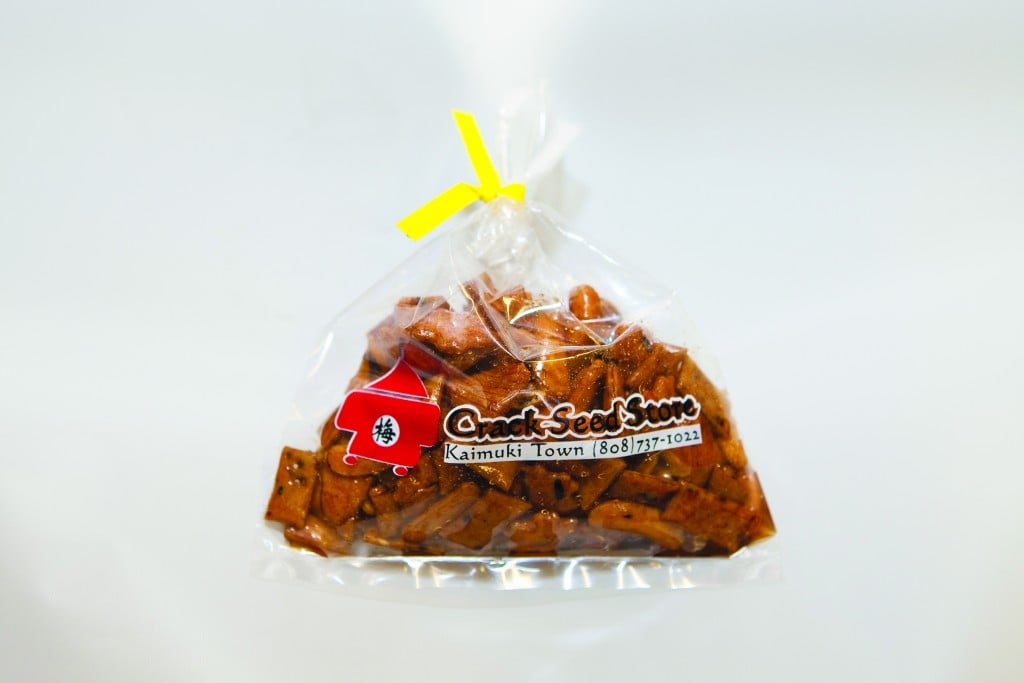 Before li hing mui powder became a staple of local snacking, it was the tart, bright red li hing mui juice that reigned supreme. Many kamaaina have fond small-kid-time memories of eating kaki mochi with li hing mui juice after school, often taking turns with friends sucking the softened arare from the clear plastic bag before it got too soggy.
The Crack Seed Store has been serving this nostalgic treat since 1979. Owner Kon Ping Young says he goes through one 2-gallon glass apothecary jar of wet li hing mui every week,  even though today's version uses a lot less juice. He also uses li hing mui juice to kick up another classic – Icee. "Local people have always loved li hing mui and I don't think that'll ever change," Young says.
The Crack Seed Store
1156 Koko Head Ave.
Open Monday to Friday,
9 a.m. to 6:30 p.m.