Rainforest in the City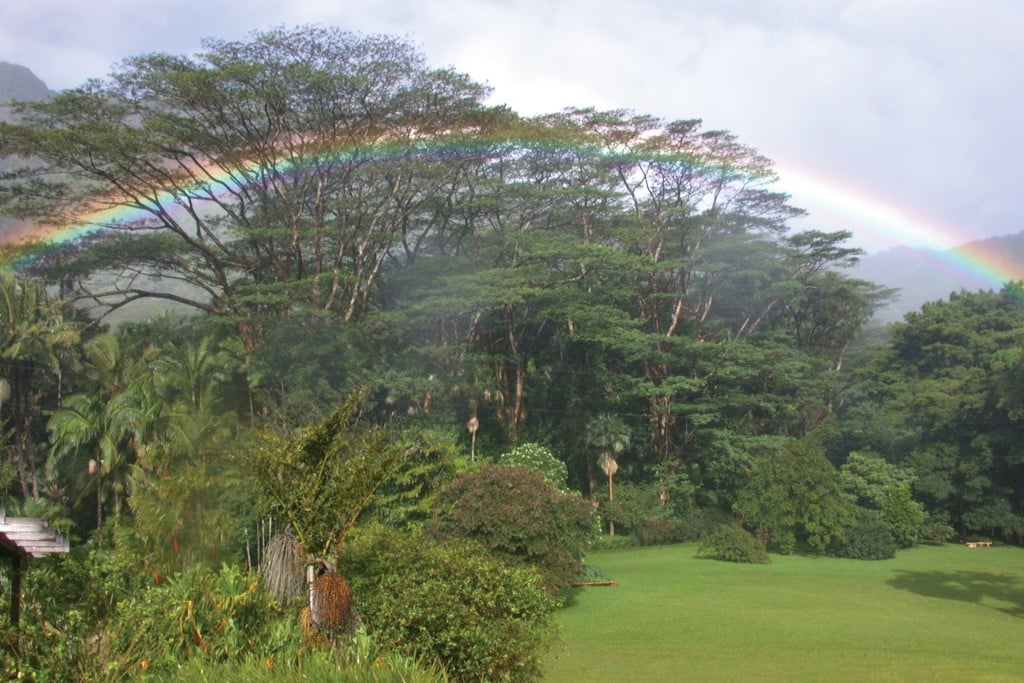 When the Hawaiian Sugar Planters' Association began turning a cow pasture into a station to test new crops and species for reforestation back in 1918, its members probably didn't realize they were also sowing seeds for a modern Honolulu rain forest.
Lyon Arboretum, a research arm of the University of Hawaii since 1953, is now a canopied refuge with 6,000 plant species — 150 of them native to Hawaii — and a visitor attraction offering shady hiking trails, gardens scented with exotic flowering shrubs such as kwai-fah and a waterfall. Its scientists are propagating rare indigenous species and returning them to the wilderness. Plant sales at Blaisdell Exhibition Hall each spring and fall offer unusual plants for the public.
"For over 90 years this facility has been building a collection of plants," says research associate Ray Baker, who has worked at the arboretum for 38 years. "We have one of the best collections in the world, with an emphasis on varieties that do well in wet, tropical areas, such as palms, gingers, heliconia, aroids."