Top Realtors in Hawaii Honored at Gala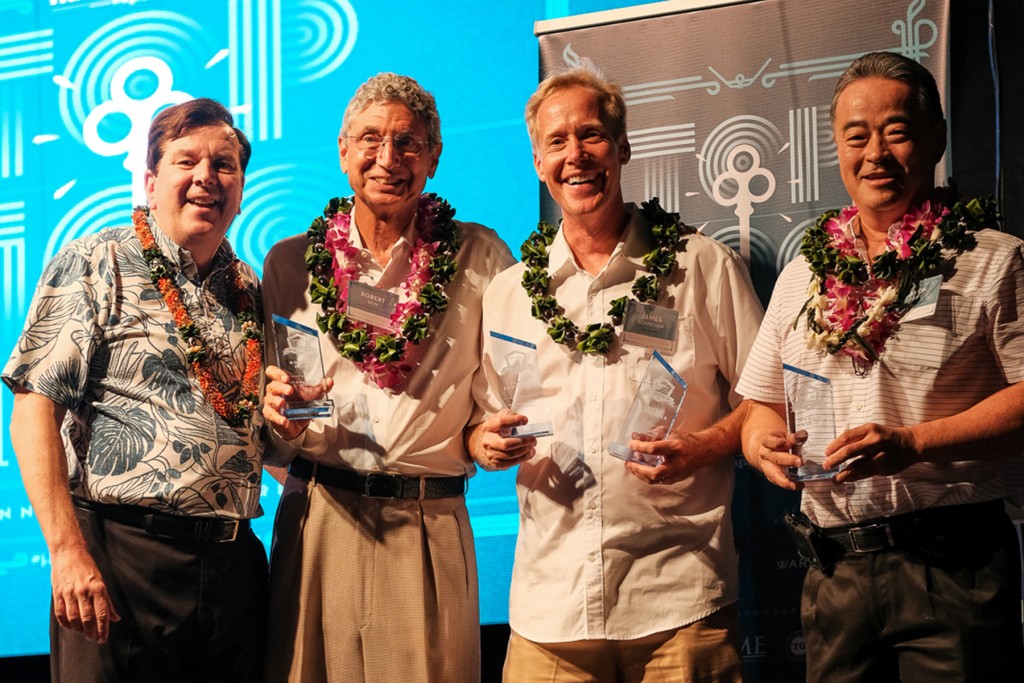 Hawaii Business Magazine hosts the 12th annual awards gala of the Top 100 in Real Estate
Video Produced by 360 Productions LLC
From a sea of designer clothing and Italian leather shoes, James A. Schneider walked on stage Friday to accept his award as No. 1 real estate agent in the state of Hawaii and the only person wearing shorts, slippers and a smile bigger than the moon above.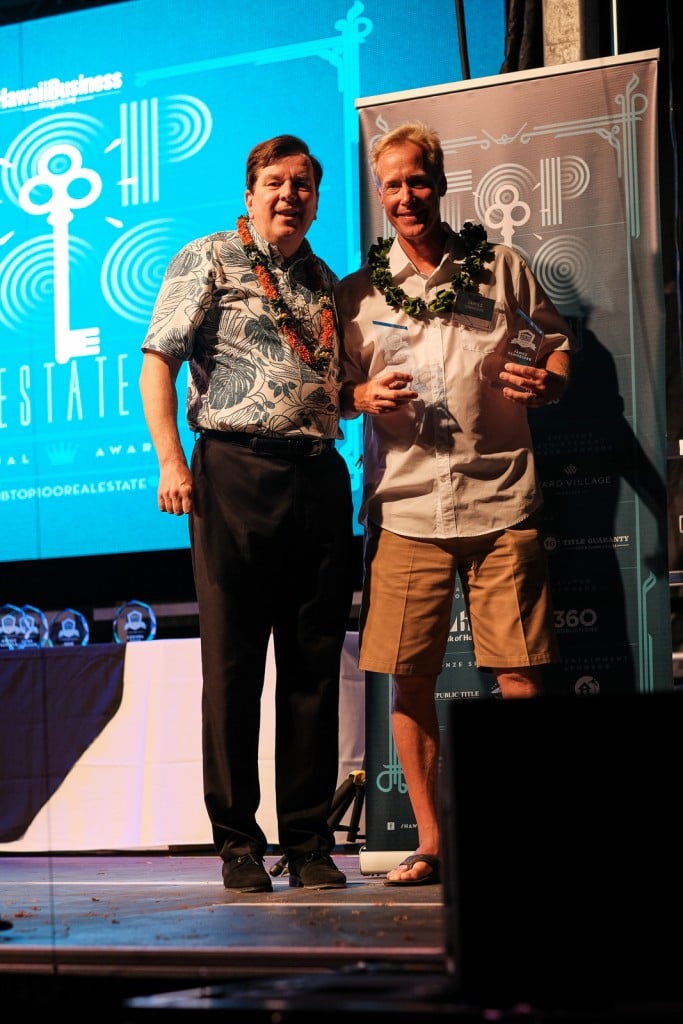 It was a high point of the 12th annual awards gala of the Top 100 in Real Estate hosted by Hawaii Business at the Royal Hawaiian Hotel. The event featured the state's top real estate agents based on sales in 2017 and honored Eddie Flores Jr. with the Real Estate Lifetime Achievement Award.
Schneider works at Kukio Properties, based in the luxury Kukio community on Hawaii Island's Kona Coast, and his real estate sales in 2017 totaled $133.5 million, tops among all agents in the state. "I've been on (the Top 100) eight years and been here for 12 years," Schneider said. "Robert Kildow from Hualalai (Realty), our competitors, usually gets it so it feels good. Now I know how he feels."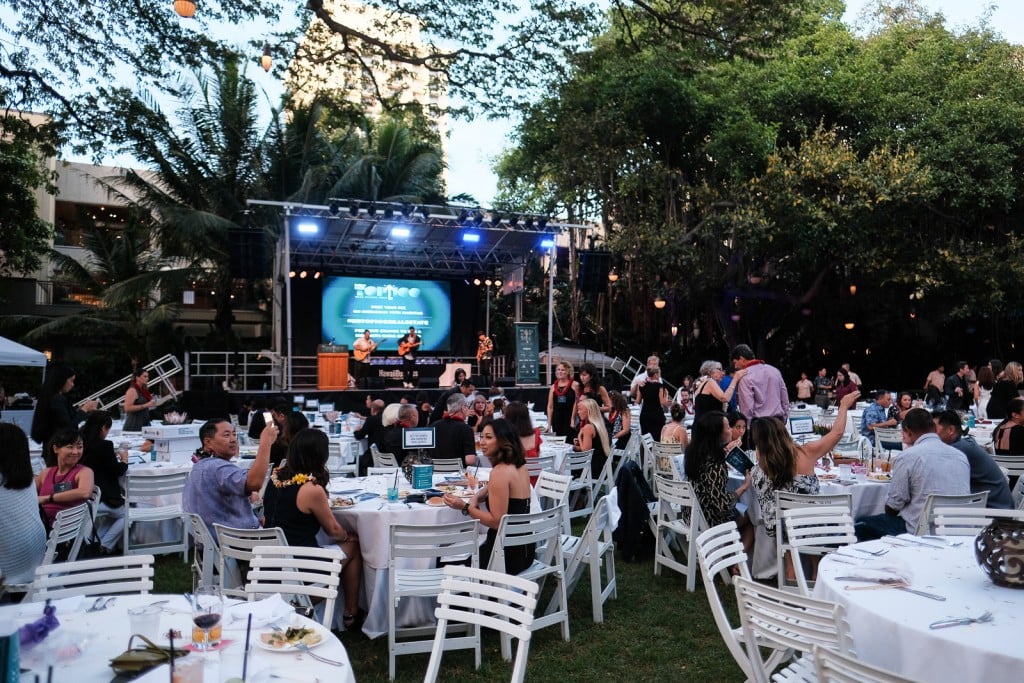 After coming in second place last year, Schneider says his proudest accomplishments are his son's Austin and Jake, the latter recently been named high school soccer player of the year on Hawaii Island.
Also crediting his family for his achievements was the top seller on Oahu, Myron Kiriu of Better Homes and Gardens Real Estate Advantage Realty. His sales in 2017 were $123.7 million.
"I love doing this – I love helping people," said Kiriu. "I give all the credit to my wife because she's the reason why we have a successful career. She's co-owner and she's the brain behind everything."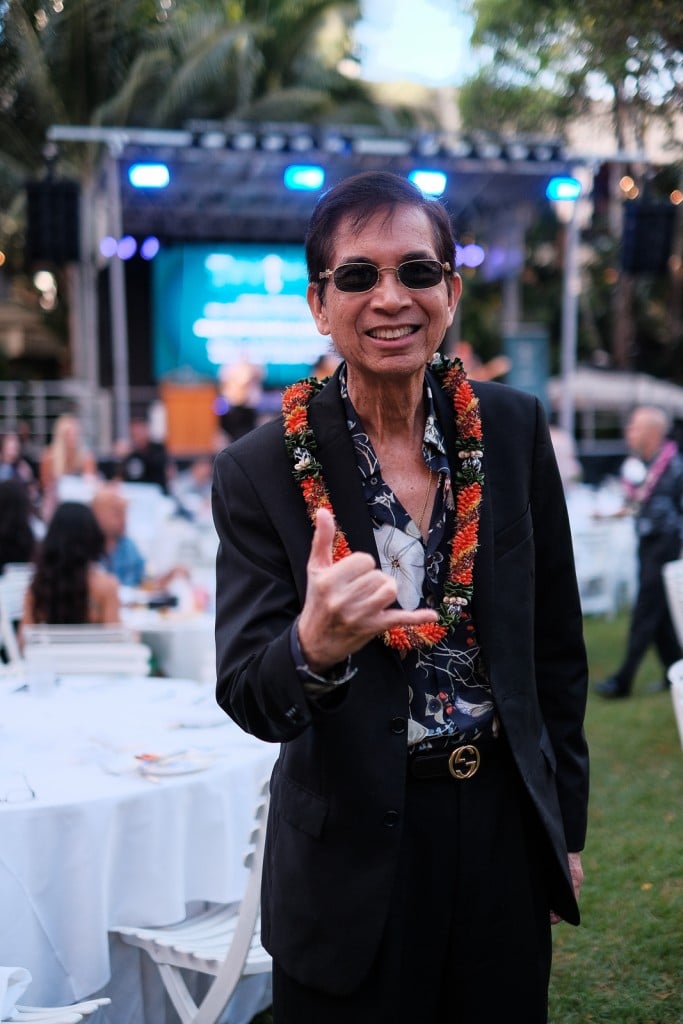 Bonnie Wedemeyer, VP of sales of The Howard Hughes Corp. at Ward Village, presented Flores with the Lifetime Achievement Award with a brief speech about his generous contributions to the local real estate market. Though famous for L&L Hawaiian Barbecue, Flores began his career in the 1970s in real estate and continues to run a real estate school and teach classes.
"I was surprised," said Flores. "I haven't (sold) real estate in years although I still teach classes and am looking for people to join me at my next (class) in Singapore to learn and write it off as a business expense!"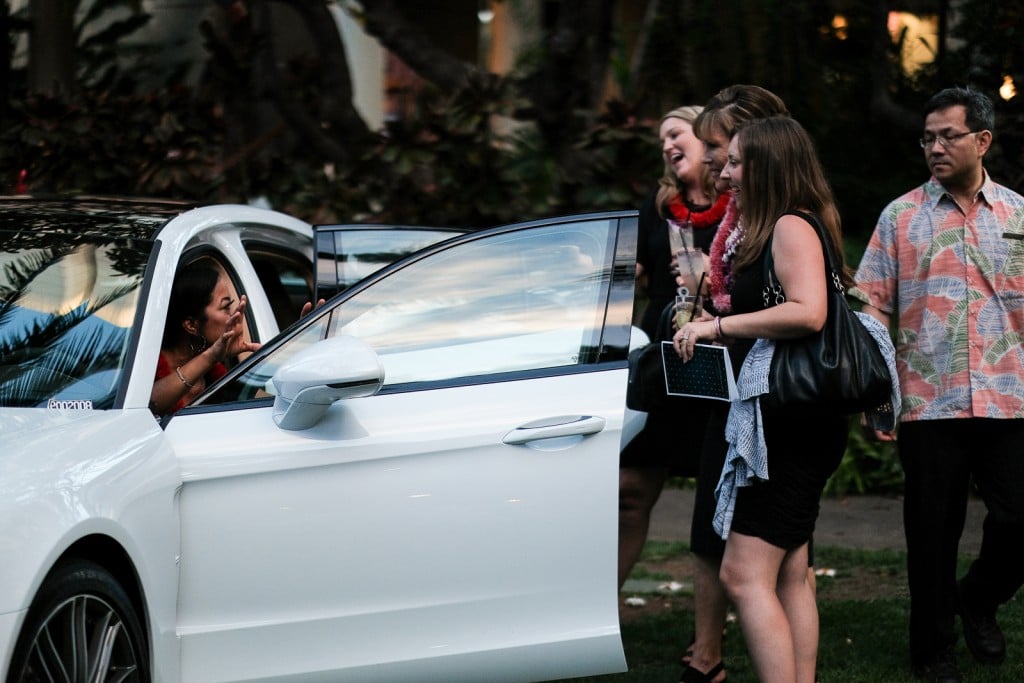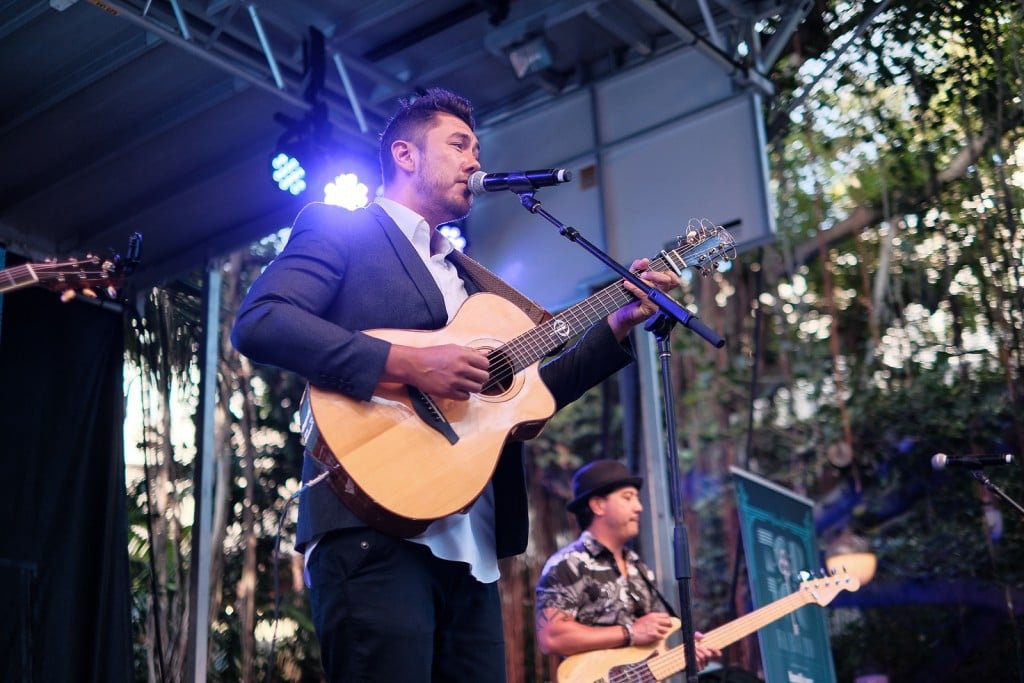 Hawaii Business hosted the event in partnership with Fletcher Jones and Howard Hughes, and gold sponsors: Title Guaranty, Hawaii Mortgage Experts and INspiration. The silver sponsor was 360 Productions and the bronze sponsors were Old Republic Title and First American Title. The financial sponsor was Bank of Hawaii, the lifetime achievement sponsor was Ward Village and the supporting sponsors were Fletcher Jones fine automobiles, Mercedes Benz and Porsche. The entertainment sponsor, Hawaii Information Service, provided the attendees with live music by local boy Justin Young and his band, and they performed his hit, "Leaving On a Jet Plane" among other songs.