Finding Good Employees: Old Ways vs. New Ways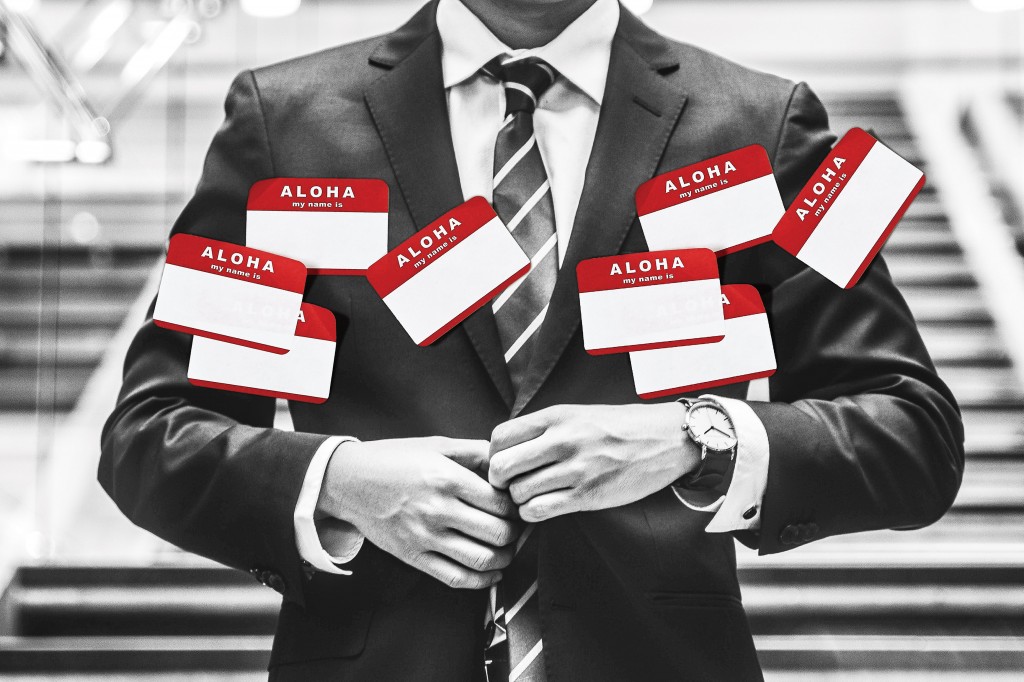 Actually you need both to recruit the right employees for the right jobs. This three-part feature first looks at the problem of recruiting in a low-unemployment economy, then focuses on traditional – and still crucial – recruiting tactics, and then at innovative recruitment strategies adapted to Hawaii's unique job market.
The Problem
Every year, Hawaii's Department of Education hires about 1,200 new public school teachers – nearly 11 percent of its 11,000 teaching positions – to replace those who have resigned or retired.
The DOE takes a multifaceted approach: attend and host job fairs, recruit on the Mainland, post on social media and encourage residents to go into the profession. Recruiting has been a significant challenge for the department, and in today's economy almost every industry shares that reality.
Hawaii doesn't have the critical mass of job candidates that businesses can choose from, says Meli James, co-founder of Mana Up and a member of the Oahu Workforce Development Board. In October, Hawaii's unemployment rate hit an all-time low of 2.1 percent; on Oahu, the rate was just 1.8 percent and has hovered around the level ever since. In addition, many jobs go begging because the salaries are too low to cover the cost of living in the Islands.
This has forced local companies and organizations to scrutinize their recruitment strategies to find new or improved ways of attracting the candidates they want. Many have found that emphasizing company culture is essential. For others, overcoming the conundrum of recruiting means looking at solving some of Hawaii's bigger problems.
"We are in unprecedented employment recruiting times … companies that I haven't seen at job fairs, I'm starting to see for the first time. Companies that never offered incentives for pay, for onboarding or sign-on bonuses, I'm seeing that at huge dollar amounts. And I think that's just the condition of where we are on our staffing," says Stevette Santiago, chief administrative officer at Y. Hata & Co.
A limited unemployment pool means everyone is competing for the same candidates. For instance, Y. Hata & Co., a foodservice distributor with locations in Honolulu, Hilo and Lihue, competes with the construction industry for its warehouse workers and commercial drivers, Santiago says. But within that challenge lies another: finding a person who is a good fit for the company.
Over the years, Eden in Love, a 10-year-old boutique with two locations on Oahu and one in Las Vegas, has seen interest in its positions decline, making it harder to find compatible candidates. Creative director Alyssa Nakao says a single recruitment campaign, such as an email blast or a social media post informing recipients and followers of open positions, used to yield 60 applicants compared to the dozen or so that they receive now.
"Make a good effort in networking. People often forget that networking is very important and don't really prioritize that."
– Lisa Truong Kracher, President, Staffing Solutions of Hawaii
She thinks it could be because the people receiving the emails and following the boutique on social media have changed. Before, they would be at stages of their lives where they were deciding what they wanted to do; but today, that group already has careers, so it's now about targeting the next group of young people who may align with the boutique.
Co-owner Tanna Dang says retail in general is not a challenging industry to recruit for but Eden in Love is, because the people the boutique seeks "have to really be able to find meaning and purpose and joy and their 'why' at Eden in Love. … Probably our biggest job is recruiting and retaining good people."
The challenge of finding the right people is exacerbated for an organization like Mental Health Kokua, a nonprofit that provides housing, homeless outreach, case management and psychiatric and counseling services. CEO Greg Payton says the organization fits into a niche – one where people strive to make a difference in the world – but that niche becomes even smaller when the focus is on serving single adults with mental illnesses. "That takes a special group of people who want to work with (us) and meet our mission," he says.
Overcoming the constant struggle of recruiting means a company always has to be on the lookout for candidates, says Lisa Truong Kracher, president of Staffing Solutions of Hawaii. The staffing firm serves 100 to 200 employer clients a year and places about 500 job seekers in that time.
Traditional Recruiting
Local businesses still employ the traditional methods of recruiting – job fairs, classified ads, networking – but many agree that online resources have become more popular. UHA Health Insurance has found success with Indeed, an online job board. Associate services manager Brandie Ota says in the last year four out of 27 open positions were filled through an Indeed posting.
Then there's social media, which not only allows companies to tell their followers they're hiring but also allows them to share their values and philosophy. Eden in Love posts its job openings on Instagram and uses language that exudes its brand and workplace culture.
"Instead of just writing like 'We're hiring part time, this is how much we're starting at pay,' instead of that, it became much more descriptive," Dang says. " 'If you're obsessed with Bruno Mars, erasable pens, everything black, white, gold; do you want to give to the world?; do you want to make the world a better place?' So we really focused on how we were going to attract people that were coming on board."
A company's culture can be a competitive advantage in recruitment, James says: "It's about being more open and approachable and really starting to have a hands-on approach to what the culture is for the company."
Vincent Miyoi, senior VP of organizational management at Atlas Insurance Agency, says a company's culture is the best recruitment tool. The logic behind that sentiment is if employees are happy, they'll help recruit by talking to people they know.
Over the years, UHA has created an environment where employees – who are called associates to foster a team atmosphere – live its "Better Health, Better Life" slogan by providing benefits like 2½ hours of paid time off each week for employees to work out and providing $100 a month for employees to use on wellness activities, says Emily Santiago, senior VP and chief HR officer. (She is not related to Stevette Santiago.)
"It's really about cultivating a culture of well-being and also ohana …" Ota says, "so we provide them good, competitive pay, we give them really rich benefits, we create opportunities for them to learn, to grow, and I think that's what makes a healthy work environment. And then we're recognized in the community as a place that people want to work for."
Many companies have also decided it's no longer just the job of the recruiter to recruit; everyone must help find new employees.
Some organizations offer referral bonuses as an incentive. Ota says that's where UHA finds the best candidates: "The associates who work here know what it's like to work here, so I think the candidates are better prepared for what they're getting into." Forty-four percent of UHA's hires last year resulted from referrals, she says.
Emily Santiago adds: "We try to engage all of the associates in the effort so that they're out there looking for people that they want to work with, that they think would really add to the organization."
Internships are another effective recruitment method, says Miyoi of Atlas Insurance, where interns are hired with the intent they'll become employees if they perform well. Those interns-turned-employees then become the most effective recruiters for the program by sharing their experiences with peers.
Biggest Challenge:
Fifty-four percent of local business leaders interviewed for the latest BOSS survey say finding good employees is the biggest nonregulatory challenge they face.
Recruiting Advice:

"I think best practices: It's staying true to who you are and when we're interviewing candidates, while we want to fill the positions, we don't want to fill it with just anyone. We still want to make sure it's a good cultural fit, that they have the skills to be successful, because I think once we get them we want to be able to retain them. And so it's sticking to the values of the organization."
"One of the biggest areas that we've focused on is our professional development program. So as we focused on this program, recruiting has become easier because that is a huge area that candidates look for. So if the agency focuses on educating them and we have individual professional development plans for each employee so that we can track their progress … I think that's really important in recruiting people."
Innovative Recruiting
The standard challenges of recruiting are exacerbated by Hawaii's lack of affordable housing, high cost of living, and for some industries and positions, inadequate interest in the job and obstacles to education and licensing requirements. To attract the people they need, some companies are looking at how they can solve these problems.
Stevette Santiago of Y. Hata says some tactics include providing subsidized housing and increasing wages. Y. Hata is partnering with nearby Kahauiki Village, a community on Sand Island that will eventually house 150 working families that were once homeless, to offer resume writing and interview training, and is considering offering positions to some residents, she says. In addition, Y. Hata has started to look at how it can possibly re-create job positions so they warrant higher wages.
Housing would be a huge recruiting incentive for the DOE, says Cynthia Covell, assistant superintendent for the Office of Human Resources. Many new teachers, especially those from outside Hawaii, find they can't afford rent. The department currently has about 50 to 60 housing units to help teachers transition to living in rural areas, but the units need improvements. "We're looking at this as, can we fix up the ones that are in existence and then can we look at either vouchers or building more housing or public-private partnerships for housing," she says.
Job requirements sometimes pose another obstacle. Lisa Truong Kracher of Staffing Solutions of Hawaii, says that when nichelike certifications and minimum experience are required, recruiting becomes much harder.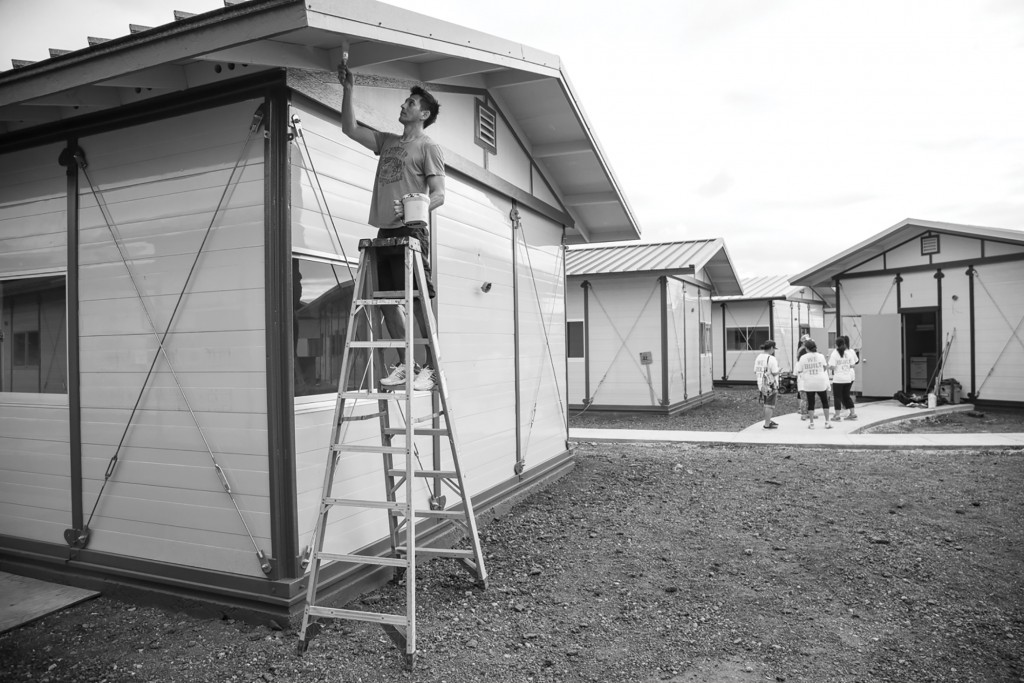 Mental Health Kokua helps pay tuition and gives time off to some existing employees to get the licenses and certifications often required for its social worker and nurse positions. "Because it's costly to buy the books, to go to the classes, you have to pay for the license, there's a lot of fees that go into it. And it can be a barrier for some people," says CEO Greg Payton.
Each Hawaii teacher needs a current valid license to be considered a qualified teacher. But not everyone who wants to teach has that license, so Career and Technical Education teachers, emergency hires in hard-to-fill schools or shortage areas, and Hawaiian education teachers can get permits to teach instead. The goal is that they'll eventually get certified, Covell says, and the DOE supports them in getting certified.
One way is the Grow Our Own Teachers initiative. DOE and UH Manoa's College of Education launched the initiative to encourage educational assistants, emergency hires and substitute teachers already employed by the department to become licensed teachers. A candidate who already has a bachelor's degree can enroll at UH Mānoa to earn a teaching certificate in secondary education. The first cohort began in January with 55 people; 33 receive scholarships that cover their fees, Covell says. "That's one way to really support getting our own teachers, locally, through the system quickly and come back to the classroom."
Some industries struggle to get people interested in the first place. Covell says few local high school students want to become teachers, so high schools in Waipahu and Waianae have established teacher academies to encourage students to pursue the profession. The department prefers to hire local teachers because they're familiar with local culture and student populations, and they tend to stay, she says.
"As you look for candidates, consider their social network. … Create environments where they can recruit their social friends to come and work with them."
– Stevette Santiago, Chief Administrative Officer, Y. Hata & Co.
A similar challenge exists for qualified laboratory professional positions, such as medical technologists and medical laboratory technicians. Stephanie Horio, VP for human resources at Diagnostic Laboratory Services, says there's too little awareness about these careers. Across the nation, a talent shortage exists because schools are closing; locally, UH is the only school with a four-year medical technology program.
So, DLS is forming relationships with local middle and high schools and colleges. College students visit DLS to gain lab experience that is required for Kapiolani Community College's medical laboratory technician and phlebotomy programs and UH Manoa's medical technology program. The company is also looking at partnering with Manoa's microbiology department in a similar way.
"The benefit to the students is that they actually get to see a working laboratory and have experience," Horio says. They also discover they could have a career as a microbiology specialist. "They'd have to pass national certification and get the state license, but it's another career opportunity for them. That's a benefit to DLS if that happens."
However, challenges persist. Hawaii still doesn't have a large enough pool of candidates. DLS recruits mainly in Hawaii, Horio says, but because there are not enough qualified candidates in the Islands and on the Mainland, the company is now looking at recruiting from the Philippines, which has a lot of medical technology graduates.
The DOE is also considering international recruitment, Covell says.
"There's very little extra people to select," Y. Hata's Stevette Santiago says. "So I think what that means for our state and for the businesses in Hawaii, we have to not just look at our own pond or ocean. We need to recruit outside."