Reimagined Work Spaces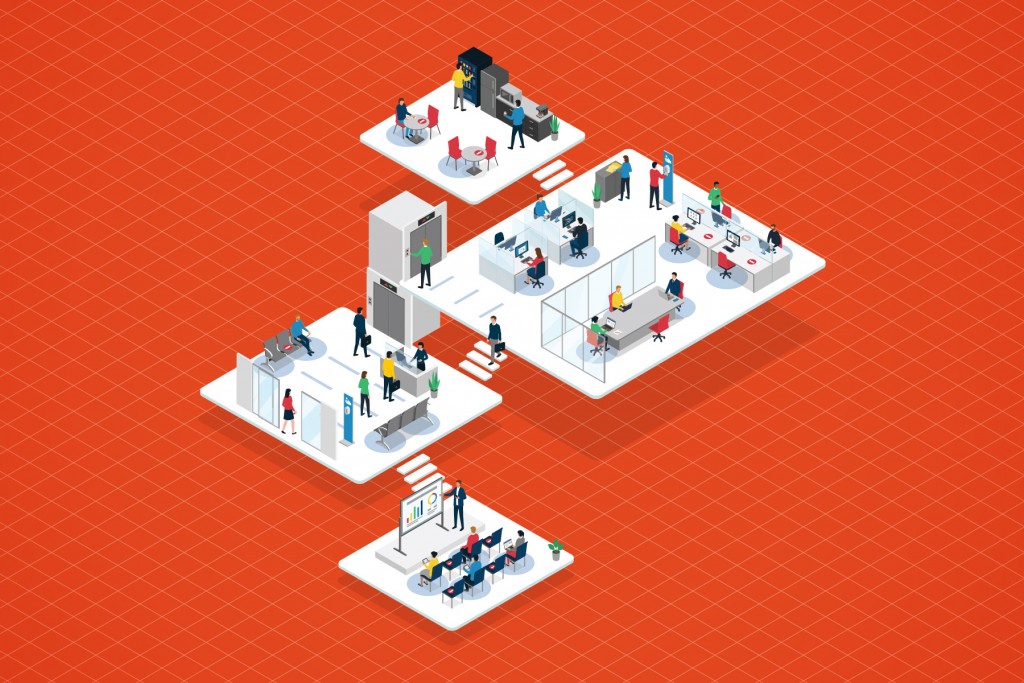 Creating safe and agile work spaces — whether in the office or remote — will be key to maintaining company culture and keeping employees healthy and productive. See how these companies rethink work spaces in Hawaiʻi.
---
CEI Hawaii (Corporate Environments International)
COVID-19 Safety: 8 Tips for the Workplace
Workers still prefer the office.
A recent survey by Gensler Research found that 70% of employees prefer to work in the office the majority of the week. Workers enjoy the social interactions of a shared space.


Start with the furniture you have.
Using computer modeling, professional space planners can reconfigure your furniture placement so it meets physical distancing guidelines. Effective space planning results in healthier, happier, more productive employees.


Enclose workstations.
Screens and panels can be added to create protective barriers between workers. Knoll offers barriers in every configuration. Visit ceihawaii.com to view the entire Knoll product line.

Delineate spaces.
For large spaces, drapery and modular wall systems can be positioned and easily reconfigured, avoiding the cost and permanence of constructing new walls.
Protect customers.
For transaction windows and reception desks, make customers feel safe by adding sneeze guards and dividers. Glass dividers maintain that "open" feel with the protection of a physical barrier.
Create smaller dedicated video conference spaces.
Connecting virtually with customers is the new norm. Multiple dedicated video conferencing rooms will present a consistent, professional look to your clients.

Continue to invest in your office.

In-person interactions play a critical role in innovation, employee training, building a strong corporate culture and speedy decision-making. These are key to the success of any company.

Hire a professional.
At CEI Hawaii, we are the premier Knoll dealer with access to over 100 global manufacturers. We're a team of designers, project managers and installation specialists attuned to each client's mission. For over 25 years, we've built purpose-driven, adaptable interiors using quality furnishings, prefabricated interior walls and best-in-class technologies. Let's reimagine your workplace together! Contact us at info@ceihawaii.com. Or, for more COVID-19 office tips visit ceihawaii.com.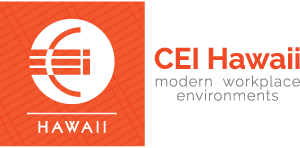 841 Bishop Street, Suite 1188, Honolulu, HI 96813
(808) 526-2825 | info@ceihawaii.com
Interior Showplace




For 45 years, Interior Showplace has been helping local businesses create inspiring and engaging workplaces where ideas flourish and innovation thrives.



This has never been more important, as we begin to bring people back to the office to compete in the post-COVID world.
While some organizations are predicting the end of the office, far more understand the future of work is about more than working from home. We are at a tipping point and leaders must make choices about where and how people will work. The pressure to get it right has never been greater.
As we learn more about the long-term realities of extreme work-from-home strategies, we are realizing what we knew all along: the workplace is essential to drive growth, build organizational culture and fuel innovation. But that doesn't mean we return to the office of the past. We need to rethink the role of the workplace; not eliminate it. We need to make the workplace better, giving us an even stronger competitive advantage.
As the authorized Steelcase dealer in Hawai'i and the Pacific Rim, Interior Showplace can provide insight-driven solutions to help you navigate what's next. Our solutions are holistic and consider not just furniture, but also materials, technology, planning paradigms and even behaviors and protocols. Interior Showplace and Steelcase can help you build a safe and compelling workplace that's able to adapt to changing circumstances or new crises, and provide ideas you can adopt now, as your team returns to the office.
Schedule a free consultation to meet with us to plan your return to the office. While it's impossible to predict what will happen next, there has never been a more critical time to bring our employees back to the office in the right way. Let's use this time as an opportunity to rethink the workplace. Our dedicated team of designers can provide ideas and recommendations based on years of intelligent insight from Steelcase. Together we can explore how we can adapt your existing settings today, and build a workplace for tomorrow that is compelling and safe for your employees to thrive.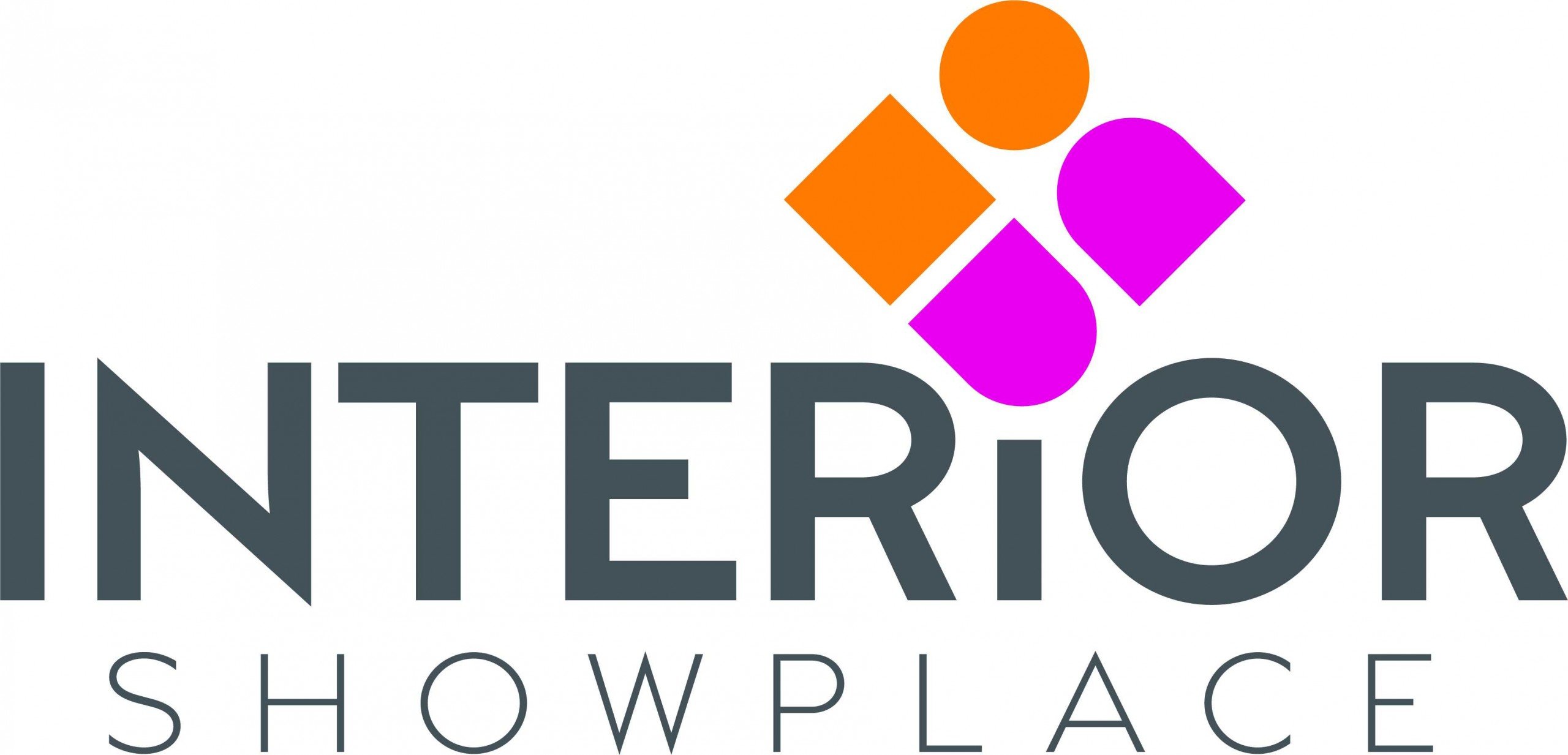 956 Queen Street, Honolulu, HI 96814
(808) 593-8420 | www.interiorshowplace.com
Making Every Square Foot Count

There's nothing like a crisis to drive change and innovation
Previously, many businesses were slow to adopt work-from-home practices, questioning performance and accountability. Fast forward to March 2020 and there was little choice but to make it work. Despite logistical and technical challenges, in a matter of weeks, work-from-home processes were put into place and the work started getting done. To the surprise of many, businesses and employees welcome work-from-home arrangements beyond the pandemic.
A physical office remains a necessity. Instead of maintaining the same footprint and layout, now is the time to redesign based on actual need and function. Whether retaining your current office or moving to a different location, a professional space planner will develop floor plans and layouts based on how the business operates. Consider space plan-ning a means of protecting your office lease investment. Afterall, every unused desk or storage area has a real, associated cost.
Today's office space plans will include:
Rightsizing. More staff working from home, an emphasis on collaboration and transparency, and advances in technology, including cloud-based storage, may mean less square footage is needed for workstations, storage, and meeting rooms. Right-sizing minimizes unused space and creates new possibilities for alternative use.

De-densifying. Health experts recommend increasing distance between people in walkways, gathering places, and between desks. Reducing quantities or spreading out tables and chairs and rearranging desks are low-cost strategies for de-densifying.
Hoteling. Staff working from home no longer require a dedicated workstation, only to remain vacant or unused a portion of the time. Instead, shared areas, also called hoteling our touchdown stations, provide the space and tools needed for drop-in visits.
As work-from-home becomes more commonplace, now is the time to consider the highest and best use of every available square foot. A space planner will come in with a blank floor plan and fresh eyes to create a layout that uses space efficiently and is safe and inviting. To learn how to get the most from your office layout and to schedule a site visit, contact info@infiniuminteriors.com or call (808) 777-5490.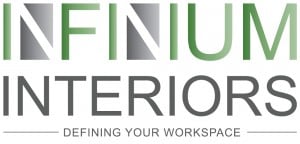 850 Mililani Street, 2nd Floor, Honolulu, HI 96813
(808) 777-5490 | www.infinium-interiors.com
Min Plastics & Supply, Inc.




Min Plastics & Supply, Inc. is a third generation, locally owned family enterprise



Guided by their values of quality, accuracy and reliability, Min Plastics has been providing full-service custom fabricating solutions to Hawaii and the Pacific for the last 70 years. "We are grateful to have had the support of local business and industry over the years," says Dwight Min, Co-Owner and President.
Min Plastics & Supply, Inc. is continually bringing the latest processes, technology, and materials to their customers. They have one of the largest and most complete inventories of acrylic sheets, tubes and rods in the Pacific. The newest addition to their operation is a computerized beam saw by SCM that allows them to provide the most accurate products to customers in a shorter amount of time. This newest machine was added to their warehouse as a result of the Coronavirus pandemic.
"The year 2020 has been especially difficult for so many here at home. We are in a unique position to help all businesses prioritize the health and safety of their employees and customers. If we can help you, we want to do our best for you," says General Manager, Andrew Min. The company has called on their long-term relationship with distributors worldwide to keep materials in stock. "We know that our community is relying on us. We have to make sure that we have material to fulfill orders so other local businesses can get back to business." Most companies, large and small, are seeking sneeze guards, face shields, personal portable guards, or cubicle divider extensions.
As a small company of 14 dedicated employees, Min Plastics & Supply, Inc. continues to strive to do their part. To date they have helped the local medical community by donating 3000 face shields and have provided monetary proceeds and 2000 pounds of rice to the Hawaii Food Bank.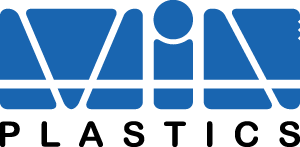 921 Kaamahu Place, Honolulu, HI 96817
(808) 847-1511 | sales@minplastics.com
Furniture Plus Design

Furniture Plus Design, an office furniture dealer in Honolulu for the past 30 years
Many of their clients are asking, "how can we return to work and feel safe in our office during this pandemic?"
In addition to following all of the CDC guidelines regarding face coverings, social distancing and hand sanitizing, there are several modifications that companies can make to their office space to enhance the safety of their workspace and protection of their staff.
Providing a variety of spaces for video conferencing promotes virtual meetings and a reduced number of occupants in traditional meeting rooms.
Increasing the height of panels & screens around workstations provides additional employee protection.
Spacing tables at safe distances and reducing the number of seats will help limit occupancy of break rooms.
Surrounding open areas with "wipeable" screens that are easily sanitized will provide additional protection for employees.
Modify guest seating in private offices & lounge areas by re-placing sofas & benches with single seat chairs to promote proper distancing.
These are just a few examples of simple modifications that can be made to an office space that will help create a safer working environment.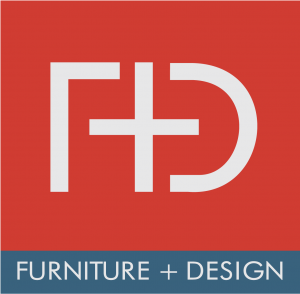 700 Bishop Street, Suite 108, Honolulu, HI 96813
(808) 526-2018 | www.furnitureplusdesign.com