Reopening Hawai'i Tourism Part II: Should We Change the Visitor Industry?
Many people inside and outside the tourism sector want a reinvention of Hawai'i's No. 1 industry so that it welcomes tourists while enhancing sustainability of nature and culture here.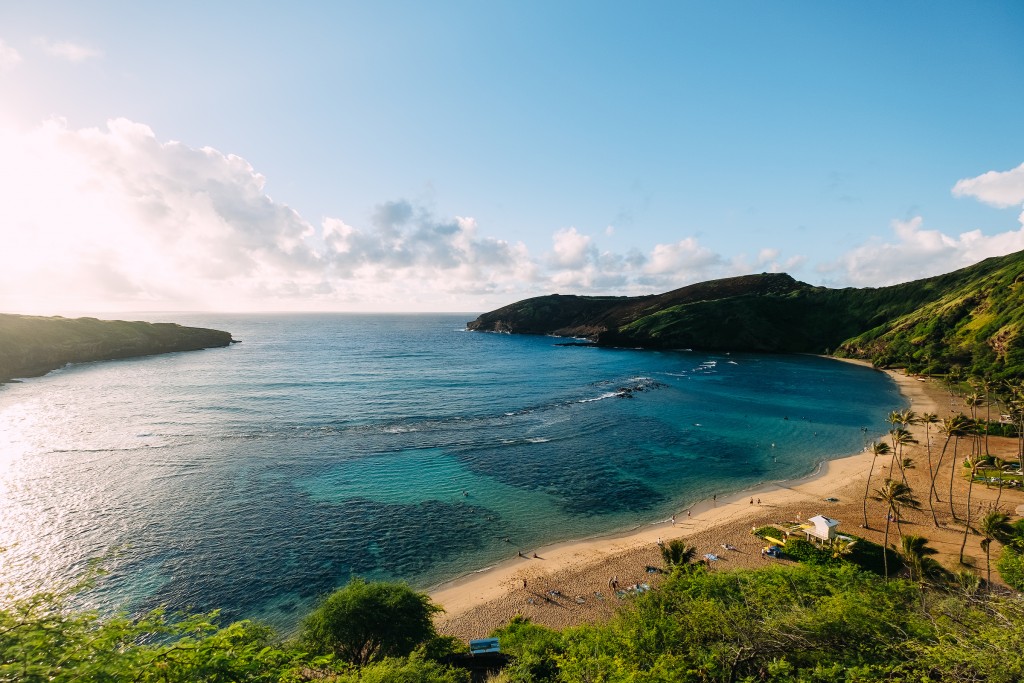 Second of a two-part tourism report. Here's part one.
The COVID-19 pandemic and its impact offer unexpected opportunities, according to Kalani Ka'anā'ana, director of Hawaiian Cultural Affairs and Natural Resources for the Hawai'i Tourism Authority.
A different disaster – the 2018 flooding on the north shore of Kaua'i – allowed that island "to hit reset," Ka'anā'ana said in April during a public videoconference with tourism officials in Hawai'i, the Galapagos, Curacao and the Philippines. Among the changes created on Kaua'i: Before the floods, about 3,000 people a day were visiting Hā'ena State Park; now the limit is 900 and that park is enjoying a natural rejuvenation.
Ka'anā'ana said the pandemic "could allow us to reshape the perspective for responsible tourism." He said Hawaiian culture can be the guide that underpins and shapes "our attitudes and vision."
Ka'anā'ana said he hoped to see a new engagement with visitors to create what he calls a greater "interdependence" between locals and visitors.
Others inside and outside the tourism industry also want a reinvention of Hawai'i tourism – one that welcomes tourists while enhancing sustainability and protecting natural and cultural resources in the Islands.
James Mak, professor emeritus of economics at UH Mānoa, says, "The problem with tourism in Hawai'i is not that we have too many tourists, but that we don't manage it well."
Mak has written extensively on Hawai'i tourism, including two books on its history.
"It is extremely difficult to restrict the number of visitors," he says. "Even with our current restrictions, some tourists still get through each day. As a state with open borders, it is probably more efficient for us to manage our destination properly.
"Sustainability is all about stewardship for the future for the benefits of residents and tourists. It is about not degrading our resources – physical, natural and cultural resources – so future generations can also benefit from the use of these resources. How do we do that? We educate people about responsible behavior. We set the prices right (set appropriate admission fees, user charges and taxes) and in some cases impose direct controls over access as we are doing at Hanauma Bay."
Pauline Sheldon, professor emerita in the UH School of Travel Industry Management, calls the aftermath of the pandemic "an opportunity to redesign tourism."
"I would like to see tourism redefined as something other than just commercial transactions," she says in an email. "We need to think in terms of designing meaningful experiences for tourists that help our communities flourish.
"This is a chance for Hawai'i and all destinations to ask the question again: 'What is a quality visitor?' It is not necessarily the highest spender (as it is often defined), but one whose values match those of the host culture, those who are more mindful and respectful of our island home."
Mufi Hannemann agrees. "The folks coming now are not the kind of visitor we want to see come back here," the president and CEO of the Hawai'i Lodging and Tourism Association said in an interview in May. He was describing visitors who chose to come to the Islands during the state's 14-day quarantine for arriving visitors – some of whom seemed to mock the quarantine as well as Gov. David Ige's request that they stay home.
"They don't fit the profile. I want someone who is going to come and enjoy the appeal and the quality of Hawai'i, who will respect our culture and people. It's all about quality tourism not quantity."
Toby Morris is the founder of Save it for the Keiki, an environmental group concerned with tourism management. He says tourists have overtaken the beaches and parks in his neighborhood, and sees the effort to reinvent tourism here as a golden opportunity to make changes and get it right.
"Similar to Hanauma Bay, all of our beaches have value," Morris says in an email. "If someone really believes that a visitor will fly all the way to Hawai'i and not pay $10-$25 to go to Waimea Bay for the day and $10 to go to somewhere on the Windward Side the next, I'd have to strongly disagree.
"Our world used to be a place where resources seemed endless, but sadly, today there is a limited supply of beautiful places and they have value. There should be no charge for visitors to use the beach at Waikīkī, Ko Olina or Turtle Bay, because these are designated as tourist destinations by the resort zoning, and visitors have already paid to be there via room tax and airfare, etc.
"The money collected for a beach should go at least partially to improving that beach or waterfall or trail, and not entirely into the general fund, so that improvements to each of these places is covered for the additional use," says Morris.
"The way to collect this 'visitor usage fee' is to geofence the asset and have a phone app that upon arrival must be downloaded on the visitor's phone," he says. "It's mandatory to keep the app on while here. It's important to note here that residents don't pay the 'visitor usage fee.' The visitor would be asked to browse through a menu of places to experience and the history and cultural importance would be part of the menu, followed by the price. Payment can be made through the app just as you would buy any other service or product. The key is that the app conveys that this payment is to improve the ecosystem of each place for future generations."