Research into Hazards Leads to Device that May Save Lives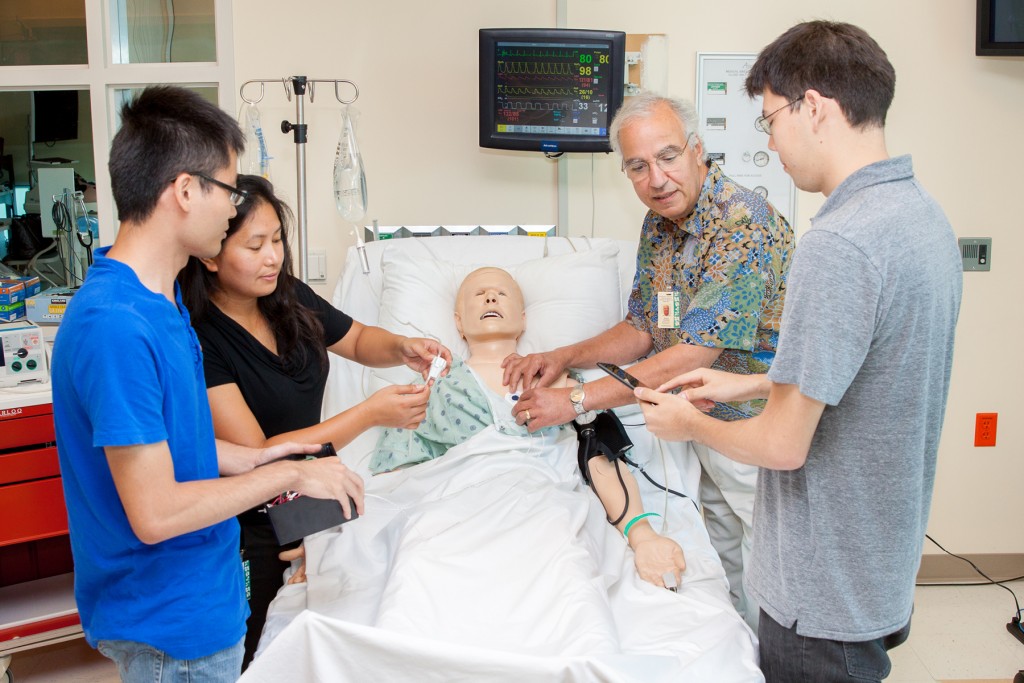 Problem:
Doctors didn't have a reliable, noninvasive method to measure changes to the water in a patient's lungs – an important factor in the early detection of heart failure.
Heart failure affects an estimated 5.1 million people in the U.S. and costs roughly $32 billion a year for healthcare and missed work, according to the Centers for Disease Control and Prevention.
Solution:
Electrical engineering graduate students from UH-Manoa, led by professor Magdy Iskander, director of the College of Engineering's Hawaii Center for Advanced Communications, have developed an answer.
The noninvasive, wireless device uses microwaves to measure changes to water content in lungs. It attaches to the body much like an EKG sensor and uses a radio-frequency sensor to detect small changes in lung water and to monitor vital signs, including heart and respiration rate.
"This is very, very big," Iskander says.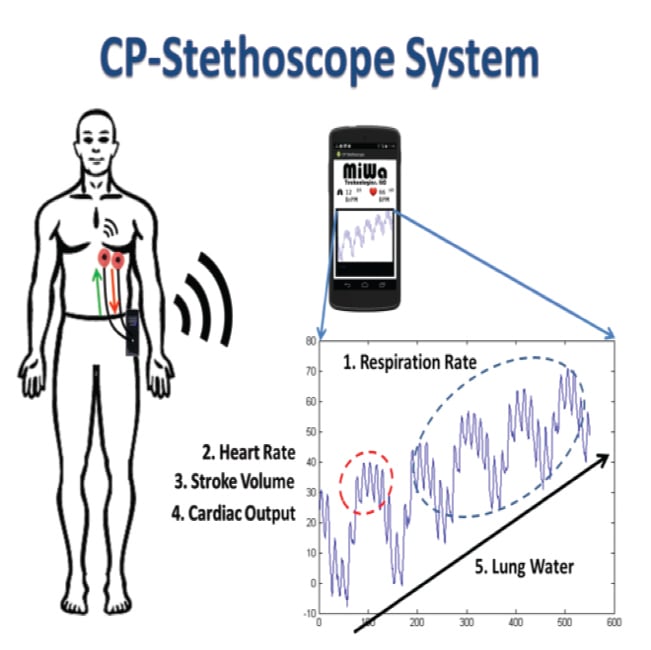 Recognition:
The CP-Stethoscope won first place in the 2014 UH Business Plan Competition and earned Best of Show in the National Science Foundation's Innovation Corps, a program that helps turn scientific discoveries into useful products and services.
Iskander says the idea came to him as he evaluated the hazards of microwaves, particularly from cell phones and power lines. "We knew microwaves can penetrate the body, so we thought maybe we could use this to monitor vital signs," he says. "As long as we use low levels, of course." What's reflected or transmitted back can carry information about what's inside the body, he adds.
Next:
In July, Iskander secured $403,000 from the National Institutes of Health to do clinical trials, a requirement before applying for FDA approval. After that, he hopes to find investors to fund manufacturing and distribution. He expects the product to go to market within a year.
"This is all moving really, really fast," he says. "I'm very happy about it … I came here to do wireless communication, but this medical application brings it all home."