Challenges Facing Nonprofits: Child & Family Service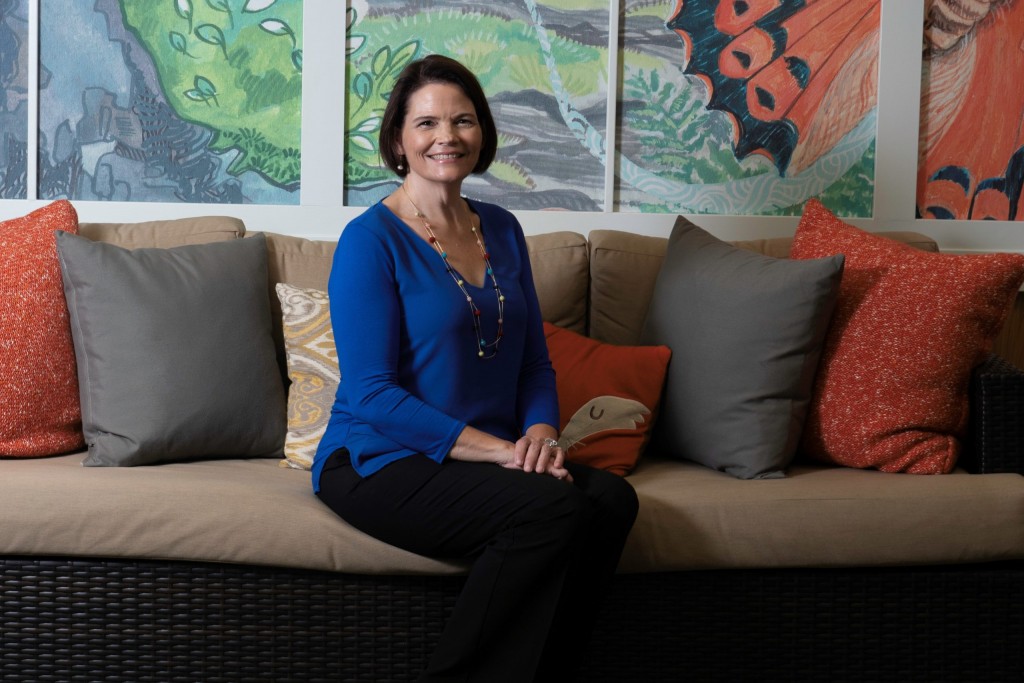 Interview: Karen Tan, President and CEO, Child & Family Service
Please describe how and when you are conducting your return to your offices or other physical locations.
At CFS, the values of humility, ownership, perseverance and engagement (HOPE) guide our decisions as we delicately coordinate our phased reopening. Our journey to reopening is a deliberate and fluid process based on balance and we are prepared to adjust quickly whenever we need to.
We continue to provide clear and transparent communication to our teams about each phase of the process. As an essential business, our programs never closed and all of our staff stayed active throughout this period, with most services being provided remotely. As we look toward bringing everyone back to the office, we engaged our entire staff to develop a reopening plan based on three factors:
What we need to do to make a community impact;
Ensuring the safety of our employees and the people we serve; and
Maintaining adequate resources to continue to provide high-quality services.
Our multipart journey to reopen started June 1 when the state began to slowly lift restrictions and will finish with Phase 5 when a vaccine is deployed worldwide. We recently shared this thoughtful plan with our employees statewide, and they inform our program participants as appropriate.
Right now, in Phase 1, employees who are able to telecommute are encouraged to continue. Meanwhile, telehealth appointments are held whenever possible. Everyone wears a facemask during in-person interactions and has access to PPE, meetings are held virtually and we use contactless thermometers to take temperatures. We are following state guidelines with social distancing and limiting interactions in large groups.
After your transition period ends, how do you think your "new normal" will be different from your old normal?
As trauma experts, during times of crisis the need for our services typically increases. In addition to health concerns, the economic impacts of COVID-19 are adding more stress to families statewide. I expect to see the effects of this pandemic for at least a year, and we are preparing to handle the increase in need.
In this new normal, we must change how we interact with each other and the people we serve. It might be uncomfortable at first to wear a mask, or shaka instead of hug, but our community will gradually get through this together, becoming tighter knit. I'm also hopeful that the increased awareness will help us better our overall health.
Currently, we ask program participants health screening questions and take their temperature upon arrival; this will continue while we have active cases in the state. We have new PPE and hand washing stations, and will continue to position staff physically more apart. One of CFS' biggest challenges will be asking people to come back later if they could possibly pose a risk to our staff members or other participants. This is especially difficult for social workers, but it's necessary to keep all people safe.
I couldn't be more proud of our CFS staff; they have been incredibly resilient, positive and laser-focused on our mission and those we serve. I'm so grateful that I have such a dedicated team.
How do you think your new normal will affect your finances and customer service?
It takes the support of our entire community to help change lives for the better. I am confident CFS will continue to provide critical services to families when they need it most. CFS relies on generous donations, grants and government contracts to operate. However, in this uncertain economic environment, we have to anticipate that both private funding and government contracts will decrease, when the need for services will only go up. Those who used to give may no longer be able to do so. So, we are evaluating each program and its corresponding impact. We are reaching out to our leaders and funders to educate them on the needs of the people. Fortunately, CFS has a great system in place to measure impact and show where we achieve the most success. Data has always been a key pillar to our operations.
We're also evaluating how to serve our community. In May, CFS piloted the Festival of Hope For Families, a drive-through event for the Leeward O'ahu community to get groceries, meals, resource kits, PPE items, and education resources, as well as services. Held the day before Mother's Day, we also had a special gift for moms. It was something our community desperately needed; it made them smile and gave them hope. We paid close attention to event execution and who it served. I'm proud to say that we reached more than 2,500 individuals (452 families), and 93% of the attendees were new to our organization – that says a lot about the volume of people who need help now and didn't before. We are now using this same model for popup events statewide.
How are going to ensure good employee performance and engagement under your new normal?
In addition to following state and CDC guidelines around safe distancing, mask wearing, etc., we laid out several commitments to our staff of nearly 500 as we move through the different phases of reopening, from ensuring safe work environments, providing proper PPE, and most importantly, listening to their concerns. Engaged employees are the best employees, and you achieve engagement through clear and transparent communication.
I host Tan Talks weekly; a virtual, live webinar and Q&A with staff from all islands. We've discussed safety, engagement and our HOPE values. We've gone over our phased reopen plan and things we've learned along the way. We've gotten great feedback and it's been helpful to immediately address issues that are on everyone's minds, and to have our staff statewide come together, albeit virtually. Staff are free to ask anything and we will respond. If we don't know the answer, we work to find a solution. The safety of our staff and those we serve is a top priority, and we want all to feel comfortable and part of the process as we move forward.
In addition, I encourage supervisors to engage more regularly with their teams through Zoom meetings. These are "listen and learn" sessions where they can hear what's working and what's not. That's important as we continue to collaborate, in a socially distant manner.
Are there other important lessons your organization learned from this crisis?
Absolutely. I think we aren't alone in saying this has been a "learn as you go" experience. We're continuing to listen and are learning every day. We are moving forward with intention, but it's a fluid process – we'll go back and change something if it's not effective.
One major lesson we learned in March was that not everyone is equipped to work from home. We worked closely with staff to get proper technology to allow for working from home wherever possible.
Finally, a major lesson we addressed right away was the need to increase the frequency and transparency of communications with our entire staff, and we had to put organizational health at the center of our decisions. It's not just about who we serve, but it's also about our team and making sure they are protected and safe at all times. This lesson will serve CFS well as better communication leads to a better work environment, and better outcomes for the families we serve.