Teaching in a New World: Leilehua-Mililani-Waialua Complex Area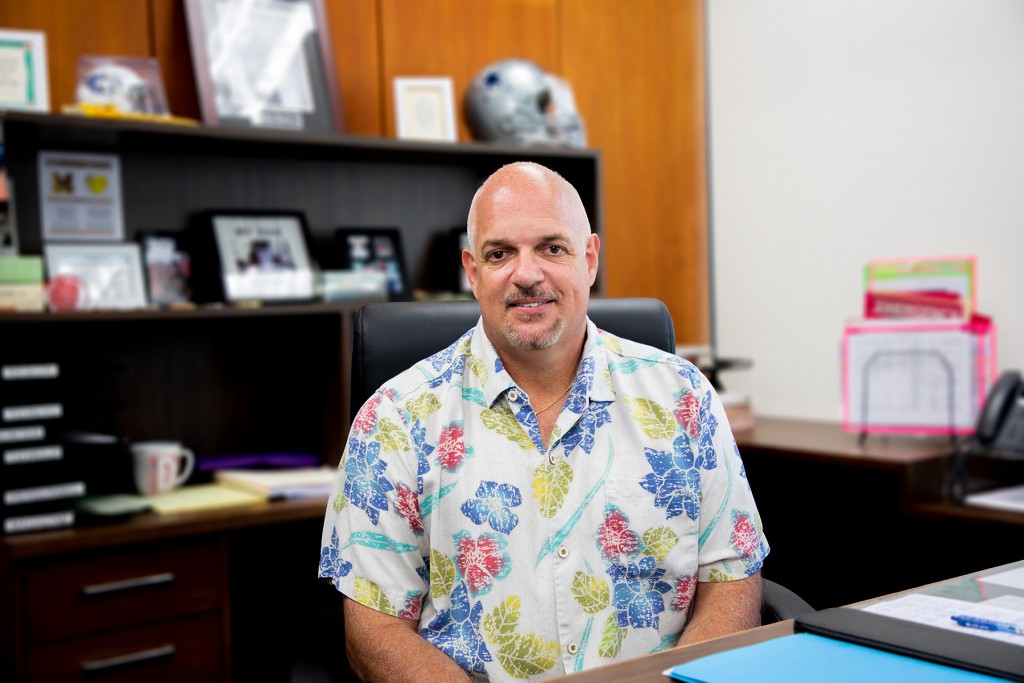 Virtual Interview: Bob Davis, Leilehua-Mililani-Waialua Complex Area Superintendent, Hawai'i Department of Education
How did you lead through the transition and create a system that allowed students to continue learning?
I am fortunate to work with very dedicated school leaders, teachers and staff who care deeply about students. Their professionalism and resilience have been nothing short of inspiring. The COVID-19 pandemic underscores the important role that public education serves. Adhering to safety protocols and distance learning has not been seamless, but we are adjusting. Integral to our effort has been remaining steadfast about embracing a caring culture by advancing equity, cultivating agency and providing technical assistance with relentless follow-up.
Each school community is unique, and I see that as a strength. Together our complex area team works closely with school leaders to support systems of support that embrace that diversity. We will get through this because we have established consistent feedback loops that capitalize upon the synergy of our training, community connections and our resolve to work together as one.
How have your partnerships with other organizations changed or continued?
Education has long benefited from partnerships and we are grateful to have many organizations willing and able to support our schools. During this pandemic, we have maintained our relationships with local organizations like the Rotary Club, the Lions Club, faith-based and nonprofit organizations in our communities. We have also stayed connected with professional organizations like the National Association of Elementary and Middle School Principals and National Association of Secondary School Principals that have provided us access to practices that are occurring around our country.
What do you envision for education in your area in the future?
This is a time to re-envision what is possible. School will look different in the future and I hope we can incorporate the advantages of distance learning technology. For example, if we have a school that has a dynamic teacher that possesses a particular expertise, we can explore ways to share that expertise with students from other schools. School leaders can collaborate to create schools of focus that concentrate resources for dedicated programming. Programs such as STEM, fine arts, college advanced placement, job readiness and courses that require specialized expertise can be designed by dedicating resources. Teachers that are passionate and possess an exceptional skill set can pool their talents and be supported with concentrated resources. Students will not be bound by geographical limits, which can improve equity and access opportunities. With courage and entrepreneurial thinking, it can be done.
What advice do you have for your local working parents?
One positive result of this pandemic has been that many more parents are now connected to online learning resources. Many resources are free and provide a breadth of content that can support at-home learning. Another strategy families can incorporate is to develop daily routines with their children by setting specific times for activities like getting up, working on school work, having meals, conducting chores, and allowing time for recreation. Post the schedule and review them with your child to maintain a sense of predictability.
Remain patient and understand that we all learn at different rates and in different ways. I encourage families to reach out to their child's teacher and school administrators. As the Department of Education, we have access to resources and partnerships that can offer support and we can guide parents to help mitigate learning and behavioral struggles. We will get through this, together.