Interview: Brian Kealoha, Executive Director, Hawaiʻi Energy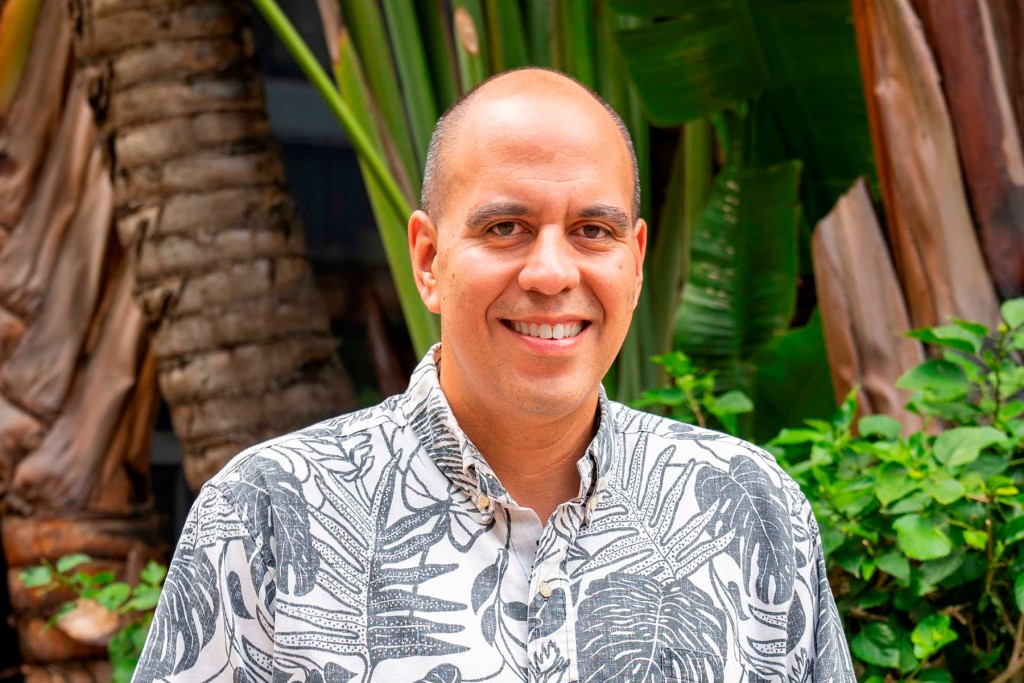 Please describe how and when you are conducting your return to your offices or other physical locations.
We started working from home on March 16 and most of Hawaiʻi Energy's employees have adjusted well to our new schedules and surroundings. As Honolulu started to re-open, we surveyed our staff to see who wanted to return to our office and worked with our corporate leaders at Leidos to acquire PPE and cleaning supplies. We also had to account for a pre-scheduled office move, as we have been planning to relocate this summer to a new space in Chinatown. With that in mind, most of our staff elected to remain at home prior to our move but a few did express interest in going back now.
We have partially opened our office on Tuesdays and Thursdays with staggered schedules for the employees who wanted to return. We also asked one employee to work in a different space to allow for social distancing. At our new office, we are fortunate to be moving into a larger footprint that will allow for more distance when everyone eventually returns to the office.
After your transition period ends, how do you think your "new normal" will be different from your old normal?
One of the good things that has come out of working from home has been our use of technology to communicate and conduct business. While technology has its own issues, like drops in connection or lack of interpersonal feedback, I think our "new normal" will incorporate the use of virtual tools. Fortunately, we have not seen a decrease in productivity due to an increase in one-on-one and team communications.
We are adjusting our guidance for our Clean Energy Allies, the contractors who provide energy efficiency services, who in the past, they were able to enter into customers' homes or businesses. We are sharing the recommended COVID-19 guidelines and advising them on safety protocols. We are also conducting virtual audits and modifying practices to minimize contact, allowing incentives to be submitted online through our website, and conducting professional development workshops and training online.
How do you think your new normal will affect your finances and customer service?
We've actually seen an increase in participation in our virtual workshops and webinars, which has been positive for our programs. We anticipate we'll continue to hold our events online until it is deemed safe for larger gatherings.
Our business customers, like our Clean Energy Allies, are dealing with the impacts of COVID-19, such as delay in projects or a decrease in sales. For our new program year that began on July 1, we are focusing our commercial efforts to support project pipeline development with increased and new incentives, along with an increase in marketing support.
As we automate more of our processes, we believe rebate applications and processing times will improve, as will our customer service.
How are going to ensure good employee performance and engagement under your new normal?
From day one, we knew keeping the team engaged and connected was critical given the isolating nature of work from home. We started off with a bang – having virtual meetings and "Fun Friday" events, but like many organizations, web conference fatigue started setting in. Having multiple mediums, including IMs, collaboration sites and weekly program update emails, helps us stay connected and engaged in other ways, and we are looking how to safely bring our team back into the office from time to time to ensure we don't lose our personal relationships.
With less time wasted commuting, we have seen production increase in the short term across our team. There are always exceptions, and we manage those like we would any performance issue – virtual or otherwise.
Are there other important lessons your organization learned from this crisis?
Over the 10 years of the program, we have been successful by staying nimble, listening to the needs of Hawai'i's families, businesses and energy efficiency contractors. This flexibility was put to the test with COVID-19 as we had to shift frequently as situations changed and we couldn't have done it without all of our partners. They really came through for us and ultimately the community to help the families who needed assistance the most. Partnerships are valuable in good times, but become a necessity when times are tough.
We were also forced and ultimately learned we can reduce our carbon footprint by re-looking at how to do more things virtually – from necessary inspections to helping customers with audits. Because of the crisis, we are a different and better organization.