Interview: Benjamin Ancheta, President, Inkinen Executive Search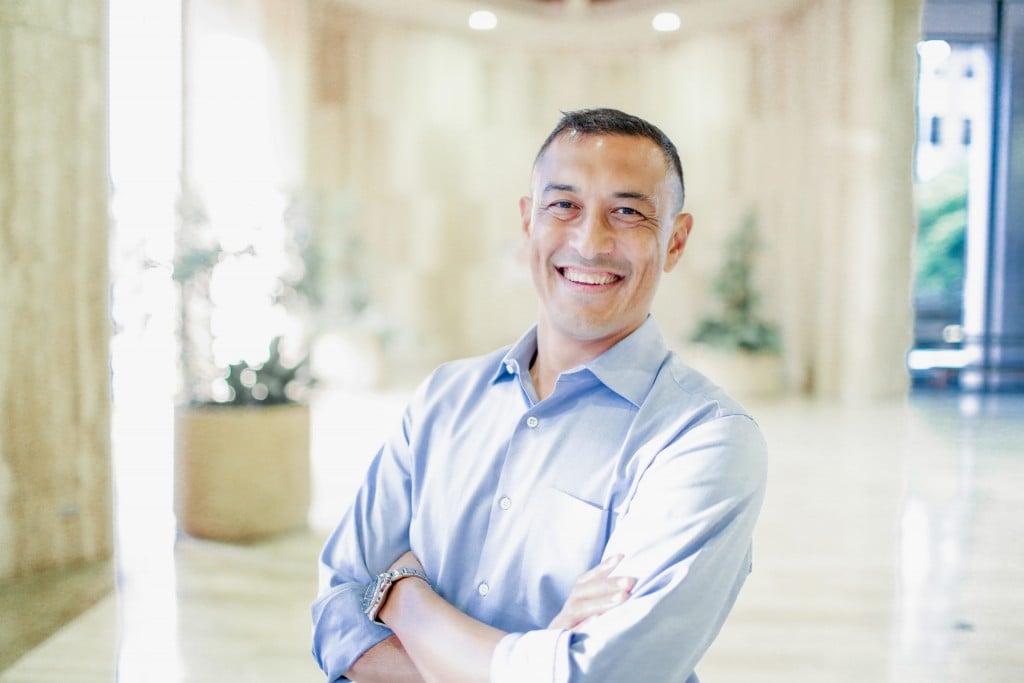 Please describe how and when you are conducting your return to your offices and other physical locations.
Over the past few months, while the state and county emergency work from home orders have been in effect, the Inkinen executive search team has transitioned very nicely. Our team, clients and candidates quickly became comfortable with video conferencing technology instead of in-person meetings. In what may be a trend that continues post-COVID-19, we have even seen clients make hiring decisions by video, without on-site interviews.
We are not rushing to return to our offices, but we have invited our team to return no sooner than July 1. They will also have the option to continue working from home as long as they wish to do so. Like most organizations, we have developed a policy, informed by CDC guidelines, that is focused on maintaining employee safety and health.
After your transition period ends, how do you think your "new normal" will be different from your old normal?
Until there is a widely available vaccine, I expect COVID-19 will dramatically affect the way people interact and gather in offices, both formally for meetings and informally for socializing. We will be more mindful of others occupying enclosed spaces before we enter, and we may never see a full return to the collegial hug or handshake. Say goodbye to the shared supply of snacks and cookies in the kitchen or break room.
On the positive side, this experience has opened our eyes to the power of a distributed work environment. I foresee a technology-enabled version of what we had previously: a truly virtual office, where our people work from wherever they wish – home, office, even while traveling. Our applications all run in the cloud. Our employees access their work from any device – laptop, tablet, phone. Our internal meetings, candidate interviews and client engagements will be a mix of in-person and video-enabled.
I believe that Inkinen and our clients will be more open to finding and hiring talented people who can work remotely from anywhere in the country. With the continued outmigration of talent, we will all have to be more open to accessing talent virtually. At the same time, the converse is also true: there will be increasing opportunities for talented people to live in Hawai'i while working for companies in the continental U.S. or Asia.
How do you think your new normal will affect your finances and customer service?
Financially speaking, the economic freeze has been an extremely painful experience. Our billed fees compared to this time last year are down 45%. Thankfully, because of our long-term outlook and conservative balance sheet, Inkinen is built to withstand downturns. PPP was a welcome short-term boost, and we have seen an up-tick in searches recently, but I believe we are in for a slower recovery than anyone would like. Unfortunately, I know there are many other companies who are really struggling, and we have yet to fully see how devastating this will be for Hawai'i's small business community.
As for our client service, I actually believe it has improved significantly during the last three months. Our search volume fell as a result of the pandemic, which gave us an opportunity to focus our efforts internally to improve our processes and systems for new search intake, candidate sourcing, search workflow and client communication. We also accelerated our investment in the Inkinen brand, working with Bobby Senaha and Blackletter Group to design and launch a new Inkinen.com website and other marketing assets that better reflect our unique position in the market.
How are you going to ensure good employee performance and engagement under your new normal?
Over the last three months, engagement has taken a very different form. Before the pandemic, we had two weekly team meetings, which seemed to work for our team when we were all in the office. However, once we began working from home, we began to feel isolated from each other. We scrapped the second weekly meeting, and instituted "morning huddles" instead. For about 10-15 minutes, we catch up on the status of our searches and what's happening in each other's lives, and discuss any new issues.
In my view, if leaders are worried about employee performance and engagement in the new normal, then something was already wrong before the pandemic. I have long believed that employee engagement drives employee performance, and neither of them happen by accident. If an organization is lacking one or the other, then it has the wrong leadership, the wrong employees, or both.
Not once in the last three months have I worried about our team's productivity. The team we had going into the crisis was highly engaged and incredibly productive. This unprecedented crisis threw everyone for a loop, me included. But I believed that if we pushed through the worst of it together, our team would come out of it even stronger. We haven't reached the other side yet, but I am confident in our team's resiliency.
Are there other important lessons your organization learned from this crisis?
I learned how important work is to one's sense of self-worth. I believe humans are hard-wired to make, create and produce. As our clients redirected their focus toward employee safety, then toward financial survival, they canceled most ongoing executive searches. I saw the emotional energy of our team fall in lockstep with our number of active searches. Our people were actually grieving, not only for the loss of their work, but for what it represented – the declining financial health of our clients.
This crisis reminded me that mental and emotional well-being of our people is critical, especially during times of change and uncertainty. The sudden isolation of working from home, and the unforeseen collisions between work life and home life, were taking a toll on each member of our team. In response, we have invested in workshops and coaching with Dr. Dana Arakawa at thrive808 to boost our mental and emotional health and resiliency, both individually and collectively.