Teaching in a New World: Kanoelani Elementary School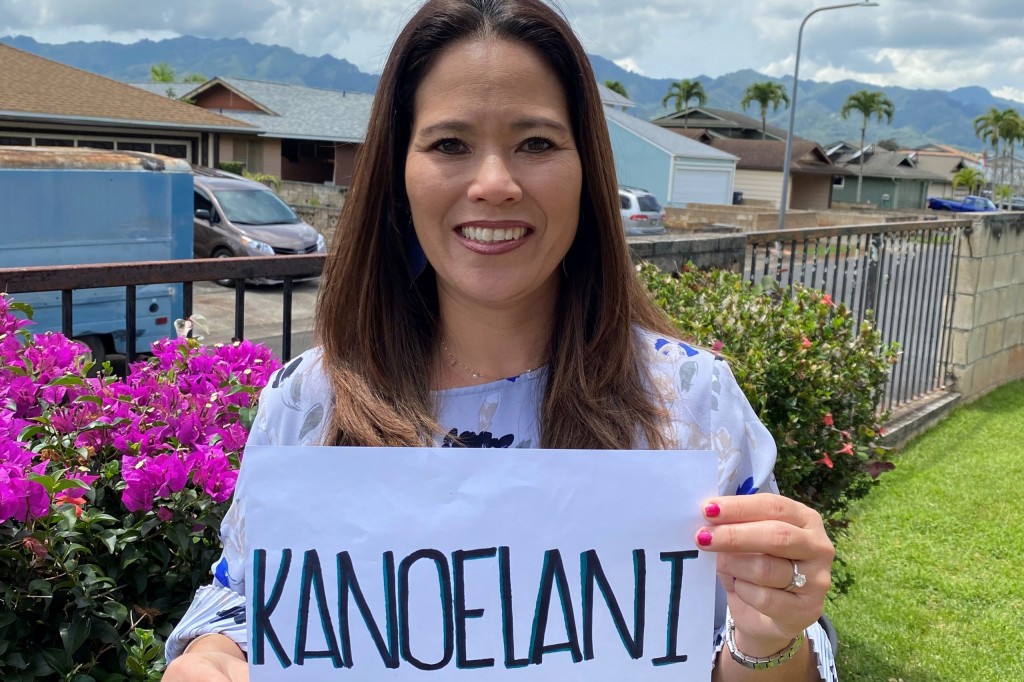 How did you lead through the transition and create a routine confronted by this sudden change?
The biggest shift we made when this pandemic first hit was changing our mindset as a school community. Likening it to a postal delivery service in the education field, we came up with, yes you guessed it, another acronym. UPS – Unity, Patience, Serenity. The idea behind this new approach is navigating together through such uncertain times with patience and a sense of calm as information rapidly changes.
It's no lie. School will look and feel different. Masks, face shields, social distancing will take some getting used to and it will be a bit uncomfortable at first. The essence of schooling is learning about yourself and others and the biggest question is how can we do that so far apart? Especially if it is online learning. The biggest difference will be how we "redesign" the overall learning experience and ensure that the social emotional needs of students are met. When will kids be face to face and with whom? What if their friends have a different schedule? Will we need to teach a new way to socialize? What will recess look like? How do you play with others six feet apart?
These are questions that every single administrator is pondering. Quietly behind the scenes, principals across the state are analyzing every angle, every square inch of their campus and every system and process that needs to be revamped to keep everyone safe while providing that "home away from home" feel. And yet there's irony starting at us in the face. Maybe this will become a better way of teaching. Maybe some students thrived in this self-paced, learn on your own with teacher feedback mode.
What do you envision for education in the future?
Abraham Maslow is a psychologist who ranked individuals' needs in a triangle, from safety and security at the base to love, acceptance and actualization at the top. This hierarchy of needs must be revisited with a new lens for education. Tier one: "Physical and Emotional Safety while learning." We must now figure out how to safely return students to some type of normal and more importantly, address the emotional and mental health needs of everyone. In essence, every adult at school will need to put on a counselor's hat and talk through feelings, anxiety and stress as we reconvene. Our Choose Love Movement and efforts will be critical to help kids cope with so many changes. We plan to start our school year with students returning to the classroom and teachers they left in March to give a sense of closure and transition them to their new spaces and routines.
Maslow's tier two, (education wise): "Foundational Academic Needs." Everyone needs routines and with this pandemic that was nearly impossible. How do we play "catch up" and ensure students are proficient readers and thinkers? This will require new ideas, new methods and a definite increase in student engagement. Online learning was a stark reminder of the need for students to want to learn.
Recently, someone said that a good thing that came from the distance learning was a shift in student mindsets towards school. Summer learning hubs are showing us that students can buckle down and focus a lot more within tighter time frames and smaller classes. And guess what? It seems that students are admitting to themselves that they really did miss school (although they may never say it out loud).
What advice do you have for your local working parents?
Quarantine School was not fun for anyone. However, with time and planning, we can and will collectively make it better. We must all remember to have Unity, Patience and Serenity for schools and for ourselves as parents. Be patient with yourself and find a sense of calm knowing that everyone is in the same boat. Lost learning will not be caught up overnight – give it time as kids will have to adjust to so many firsts. Rest assured, schools across the nation will work overtime to figure out how to effectively close the Quarantine Gap. We will redefine education as a community and work towards win-win solutions.
Communicate with your school as it reopens, approach each situation with grace and humility as these are not easy times for anyone. Remind yourself of UPS when you hit a roadblock with the reopening. Know that nothing is set in stone and schools will be flexible to support parents as long as both sides are working as one team.
Trust me, all custodial staff members across Hawai'i schools are working triple time right now to get campuses ready for August. Teachers may be on summer break, but they are inundated with questions and constantly thinking about how to teach children effectively in these new times.
Need help or inspiration? We worked to create two series designed for parents and posted them internally. Feedback indicated they helped many people get through some tough times. Feel free to check them out.
Parent Pointers: daily messages about how to effectively help your child and your family at home during the pandemic
Quarantine Quotes: individuals sharing the one quote that is helping them personally cope with these tough times
See them both here.