Interview: Cesar Topacio, GM, Windward Mall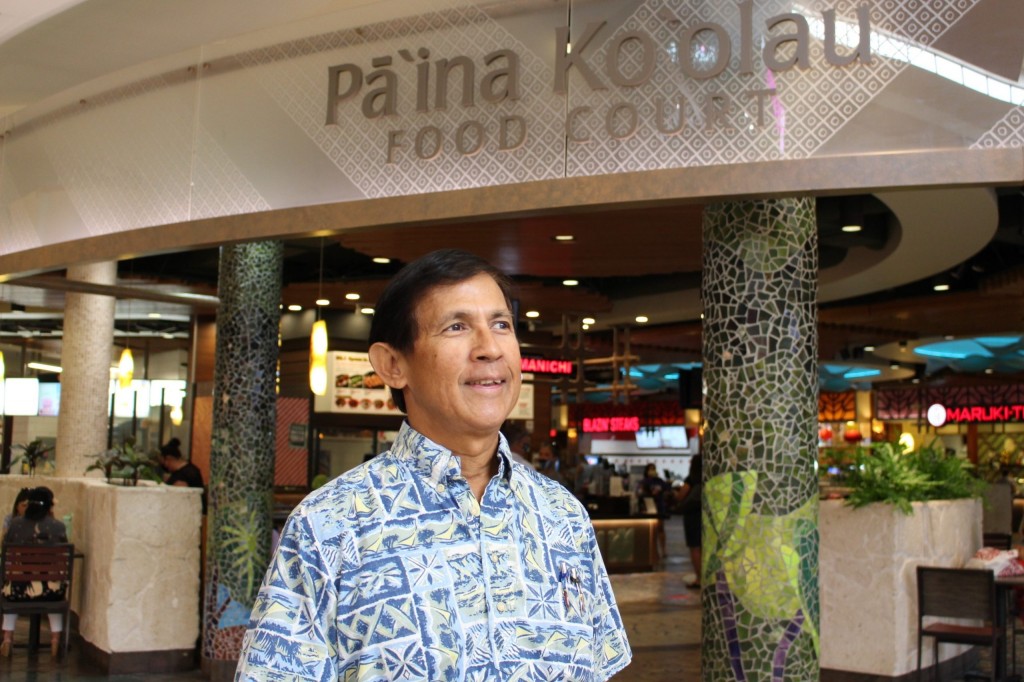 Please describe how and when you are conducting your return to your stores and other physical locations.
Essential businesses at Windward Mall remained open throughout the pandemic to best serve our community in need of healthcare, financial services or takeout food, while non-essential businesses elected to close on March 23. Since retailers and eateries have been approved to welcome in customers again, we've adapted our center to include more safety measures. To ensure Windward Mall is a safe and comfortable space for our community, we've added hand sanitizing stations, social distancing floor markers, a relocated Food Court dine-in area, increased frequency of cleaning and more. Knowing full well that families in our community need access to fresh produce and goods, we've also been able to keep our Farmers Market in operation by moving it to the parking lot with select vendors, greater spacing in between tents, and hand sanitizers at each tent. As more of our tenants begin to open, we're working with each of them to make sure they have everything they need to welcome back employees and customers in the safest way possible.
After your transition period ends, how do you think your "new normal" will be different from your old normal?
Our "new normal" will be significantly different and we will continue to adjust as we comply with CDC and state guidelines. We've temporarily suspended our children's soft-play area and soft seating areas. To allow for more space and ensure proper social distancing, we relocated our Pa'ina Ko'olau Food Court dine-in seating area adjacent to Aloha Kia on the first floor. In addition to the hourly touch-point santization, a higher frequency of cleaning and disinfecting the property, implementation of hand sanitizing stations and reminding visitors of the importance of personal hygiene, and that face masks must be worn at all times while at Windward Mall (only to be removed while actively eating).
Everything and everyone will look different within our center because the health, safety and well-being of our community is, and always will be, our top priority. We understand that it will take some getting used to our "new normal" but we are confident that with the cooperation of our retailers, eateries, employees and shoppers we'll continue to safely serve our community the best we can.
How do you think your new normal will affect your finances and customer service?
We were pleased to see our community cooperate with our "new normal" and to welcome back our retailers and eateries with socially distanced, face-mask-covered smiles. Our restaurants and eateries have done an amazing job adapting to serve customers initially via takeout, curbside pick-up and delivery services, and now accommodating dine-in with social distancing features including more health and safety measures. Some of our retailers provided at-the-door or curbside pick-up throughout the pandemic. It's been a slower time for our merchants but we're committed to seeing each of them succeed and make it through this difficult time.
The new normal will not stop us from continuing to focus on and serve our 'ohana. We are looking forward to the reemergence of our family-friendly offerings like Fun Factory, Pups of War, Mad Sci Lab, Glow Putt and Regal Cinemas on June 19, following Governor Ige's approval of the order proposed by Mayor Kirk Caldwell to reopen indoor entertainment attractions. I am sure the thousands of readers of HONOLULU Family Magazine who voted for Windward Mall as the "Best Shopping Center for Families" for 2019 and 2020 will also be excited to shop, dine and play.
How are you going to ensure good employee performance and engagement under your new normal?
Our team at Windward Mall has worked tirelessly to create the safest center for our tenants, employees and community. Throughout a very difficult unprecedented situation, we've learned how to better collaborate and communicate as a team. The pandemic posed a challenge to everyone but our team remains more committed than ever to the health and safety of our community.
We've learned how to better engage with our community on social media and have seen an increase in website traffic. Our marketing team updates these platforms on a daily basis in order to communicate the most accurate information to our community and the media. We've also participated in Kamehameha Schools' Buy One, Feed One campaign. This kākou movement encourages customers to purchase a second meal for someone who has been impacted by COVID-19. Kamehameha Schools pledged a dollar-for-dollar donation to the Hawai'i Foodbank for each extra meal purchased, further ensuring that no one will go hungry during this crisis.
Are there other important lessons your organization learned from this crisis?
During this crisis, we made sure that Windward Mall stayed relevant. It's been incredible to have the full support of Kamehameha Schools and see our community come together. In April, our center and Kamehameha Schools partnered with the Hawaii Health & Harm Reduction Center and Hawaii Food Bank to offer a weekly local food distribution. The prepacked boxes from local farmers were available for families to pick up curbside at Windward Mall. Volunteers passed out more than 200 boxes of local food to families in need.
At the initiative of state Reps Lisa Kitagawa and Scot Matayoshi, Windward Mall and Kamehameha Schools also partnered with the Hawaii Farm Bureau to bring the Farm-to-Car program to Windward residents, providing fresh, local produce to the community while supporting hard-working farmers. We're honored to play a key role in in this initiative and support our community.
In addition, our center and Kamehameha Schools partnered with Our Kupuna and Every1ne Hawaii to give away thousands of non-medical grade blue surgical masks for free to ensure that everyone who needs a mask has a mask. We're thrilled to partner with community organizations and honored to be a place that provides support during these unprecedented times.