Challenges Facing Nonprofits: YMCA of Honolulu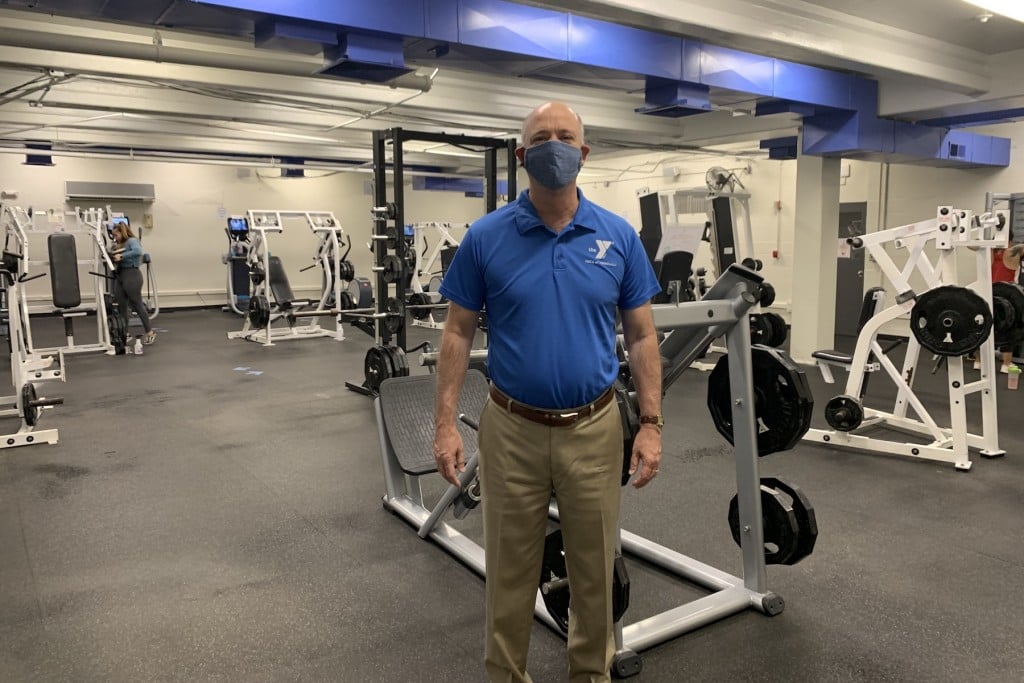 Interview: Michael Broderick, President & CEO, YMCA of Honolulu
Please describe how and when you are conducting your return to your offices, stores, restaurants, warehouses or other physical locations.
It has been almost three months since we shut the doors to our YMCA facilities to join our state's efforts to mitigate the spread of COVID-19 and keep our members, staff and communities safe. While the majority of our staff were furloughed, we maintained a small number of staff and pivoted our services to help with the most critical needs in our community, from keeping kids fed and at-risk teens safe, to ensuring essential workers had the safe child care they needed so they could continue to serve our community.
Under the guidelines of the CDC and state and city officials, on June 1, we transitioned our Essential Workers' Child Care Program to Summer Day Camp in support of an increasing number of parents able to return to work. We reopened our health and fitness facilities starting with our pools on June 15, and then our facilities on June 19.
With safety as our top priority, we are using the same CDC and Department of Health safety protocols we used or our Essential Workers' Child Care program for our Summer Day Camp. For our health and fitness facility reopening, we created and are implementing a detailed phased reopening approach using best practices collectively from YMCAs across the county. This includes extensive safety training and protocols for all staff, health screening and temperature checks prior to check-ins and required masks for members and staff, safety signage, enhanced cleaning and disinfecting, capacity control via a reservation system, and rearranging our fitness center equipment and machines to promote social distancing.
After your transition period ends, how do you think your "new normal" will be different from your old normal?
Many of the health-related policies we already had in place pre-COVID-19, and that are especially relevant today, will continue. These include asking staff, children or members who are sick, not to come to Y programs or use the Y; enhanced facility cleaning and disinfecting, asking members to clean equipment/machines before and after use, and being respectful of each other's personal space.
One area that will continue to be enhanced in our "new normal" is our Virtual YMCA, with more than 80 on-demand classes and now a schedule of live streaming classes. We have found that members enjoyed having their Y in their homes during our shelter-in-place period. While we will be offering in-branch group exercise classes, with limited capacity and social distancing, starting on July 7, members have indicated that they may be using a combination of both the in-branch and at-home virtual classes.
How do you think your new normal will affect your finances and customer service?
Like many other non-profit and for-profit organizations, there has been a devastating impact on our finances. The impact includes the increased costs of PPE, sanitation and social distancing protocols, plus decreased revenue due to capacity controls – all while still incurring staffing and facility costs.
Customer service though continues to shine as our staff implement and promote our new safety measures with aloha – many times going above and beyond in service to ensure our members and those we serve are comfortable, well-informed and can continue to thrive within our programs.
Based on the feedback from parents of children in our programs, families receiving our free grab and go meals and members using our health and fitness facilities, many feel safe, appreciate the extra efforts of our facility and maintenance staff, and are happy to be a part of an organization committed to serving our community.
How are you going to ensure good employee performance and engagement under your new normal?
Many of the policies and procedures we had in place in support of our employees pre-COVID-19 are still in place. These include ongoing training and communication; performance and professional goal reviews that are conducted quarterly; and recognition of staff for their efforts and accomplishments. While, we are not able at this time to meet in person in large groups, we have maintained engagement and collaboration among our employees using digital media such as ZOOM. 
Are there other important lessons your organization learned from this crisis?
There are important lessons confirmed from this crisis. Last year, YMCA of Honolulu celebrated our 150th anniversary, which included looking back on how the Y had changed to meet significant events that included two World Wars and the Great Depression.
Faced with this pandemic, like our Y leaders before us, we embraced change, moved forward with resiliency and hope, and found collaborative solutions to meet the health and economic recovery challenges our community faced.
We modified our child-care program to serve essential workers through the support of the Hawai'i Community Foundation's Hawai'i Resilience Fund.
When operational costs to expand our child-care program to serve more parents returning to work were unaffordable, the City & County of Honolulu stepped in along with other private donors.
Since mid-March, we have distributed more than 65,000 healthy meals to children in need thanks to community collaborations and grants.