Saving Abused Horses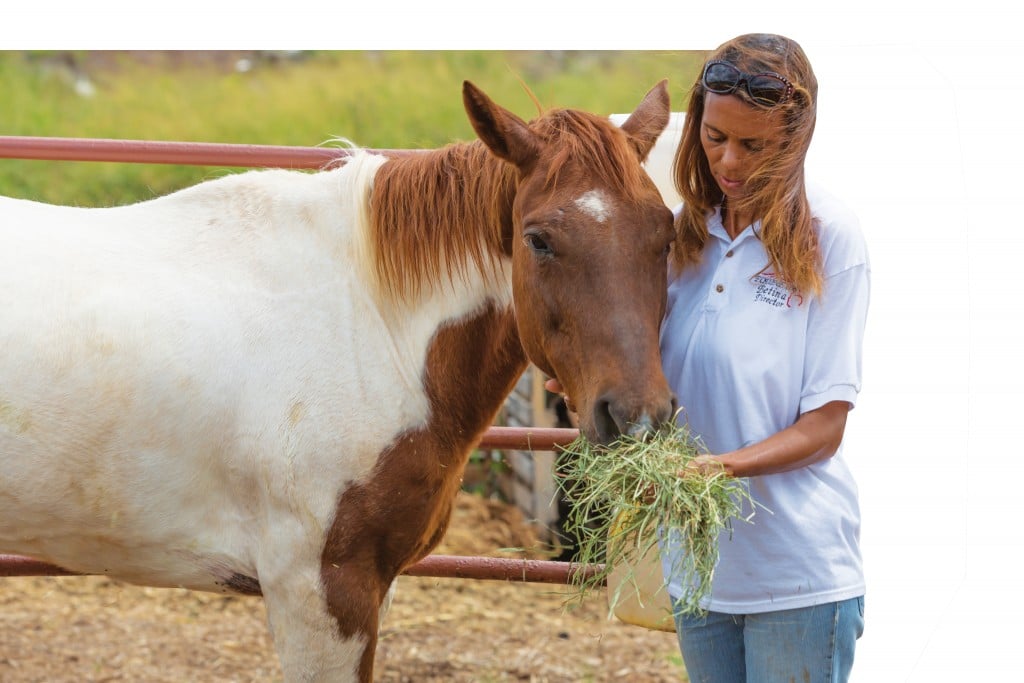 When Betina Parker set up her shelter in Kunia, she didn't realize how many abandoned, abused and neglected horses there were in Hawaii. If not for her and the Equine 808 Horse Rescue, most of those horses would be dead.
"We try to connect horses with people who want them," Parker says of her nonprofit. "I had no idea when I started this rescue there would be so many horses that needed help – no minimum-care standards, no place to rehabilitate horses or educate horse owners."
Among the horses at the 2.5-acre shelter is Kentucky, a former racehorse who couldn't eat because she only had half a tongue. Parker had to re-teach her how to eat.
Alex was emaciated from being underfed and overused, Lucky is blind in one eye from abuse and Reba is recovering from a fractured leg, sores and cancer.
Sometimes, the shelter finds a new home for a horse. Alex is now a healthy, happy horse adopted by Linda Leckie and family, who live at Wheeler Army Airfield. For children, Leckie says, "It's a lot safer to get an experienced horse that's been ridden," than a young, untrained horse.
"We also believe in adoption," she adds. "Three of our kids are adopted. Our dog came from the pound."