Serving Hawaii's Only Urban Homestead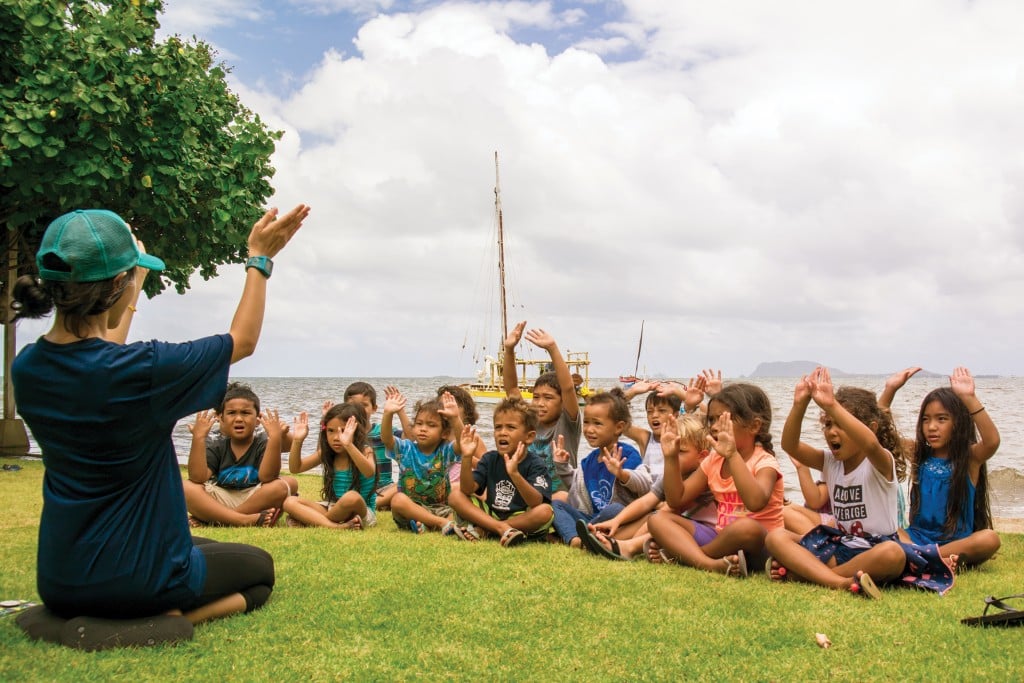 "Papakolea is the only Hawaiian homestead region located in an urban center," says Lilia Kapuniai, executive director of the Papakolea Community Development Corp. "Because of that, our hands are not in the dirt every day. Our children's priorities may not be in the Hawaiian language or culture.
"That's why I thought it was important to have a summer program connecting youth to that culture. This is only that program's second year, but we're already seeing a change in their sense of being, and their understanding of the notions of aloha, respect and kokua.
"When people speak the language or when they work in the loi or fishpond, they aren't swearing."
Papakolea, Kewalo and Kalawahine are the three Hawaiian homesteads in Honolulu's Punchbowl-Tantalus area. The Papakolea Community Development Corp., or PCDC, was founded in 1999 to serve those communities and oversee the Papakolea Community Park and Center on Tantalus Drive.
"However, we are a full-service community center," explains Kapuniai, 42, a Papakolea resident herself. "The public can rent space for their own programs – jiu jitsu, rollerblading, hula – then our organization runs its own programs as well."
Born in Honolulu and raised on Hawaii Island, Kapuniai was previously VP for community development at the Council for Native Hawaiian Advancement. When she became PCDC's executive director in 2014, she inherited a smoothly running center, but one with few programs.
"Since 2015, I've been trying to bring in more events, such as housing fairs, so homesteaders can learn about the lending process, microenterprise workshops to encourage economic development and our summer youth program."
She was behind the PCDC's first fundraising paina in 2016 for student scholarships and community initiatives.
Kapuniai is the nonprofit's only employee. Its annual budget is about $230,000, with 70 percent of funding coming from state grants and the rest from facility-use fees, contracting fees and private donations or grants.
To maximize resources, Kapuniai says, PCDC often partners with Kula No Nā Po'e Hawaii, another community nonprofit specializing in education and health services.
An ambitious new initiative for 2018 for PCDC is the Puowaina (Punchbowl) Land Restoration and Stewardship Plan. The goal is to stage community workdays to help restore and conduct an archaeological inventory of 14.5 acres of undeveloped Department of Hawaiian Home Lands land in the area.
And Kapuniai soon plans to launch a community capacity-building program to address houselessness and financial stability. "We actually have homestead residents here who have a home, but they're not able to live in it because the homes are so old they're falling apart. They have to live in their cars, under their house or in their yards.
"I want to create a one-stop resource shop at the center to provide these people with meals, a hygiene center and support services."