She Sees a Better Future
Part 7 of a series of stories about resilience during the pandemic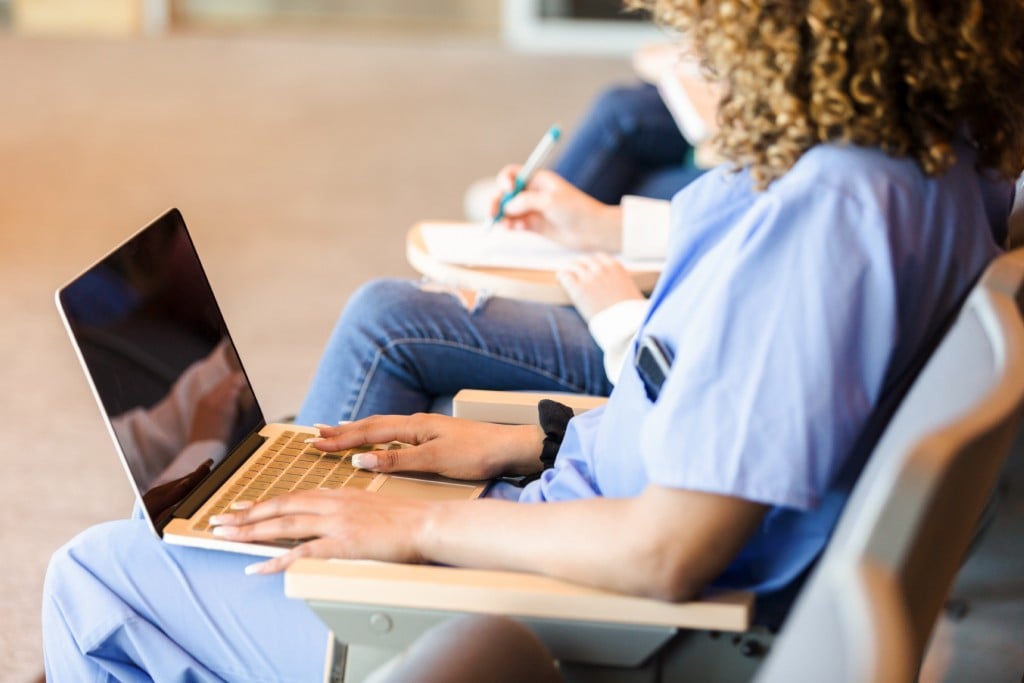 The pandemic has crippled thousands of small businesses in Hawai'i and forced tens of thousands of people to find new jobs. Amid these personal tragedies are stories of grit, perseverance and transformation. Here is one of those stories. 
---
When Kilara Sutton was laid off from her bartending job in March 2020, she barely had enough savings to last a month.
Her kindly landlord offered to cut her rent, but Sutton says she was determined to pay her way. The same day she was laid off she applied for unemployment benefits and the first check arrived within a month. Eventually, though, she ran up her credit card bill to cover expenses.
Those months were both stressful and transformative.
"I'm a lot happier," she says today. "I've changed my lifestyle too. Working in restaurants you work at night and sleep in the day. Now I work in the day. My overall quality of life has improved and it's just going to keep getting better."
UH's free O'ahu Back to Work program, which used federal stimulus money funneled to the City & County of Honolulu, changed Sutton's future. After completing a seven-week course to become a certified nursing assistant she landed a job at a nursing home.
She is also back in school to earn her pre-nursing credits with the plan of applying for the nursing program at Kapi'olani Community College.
"I'm taking two classes – chemistry and psychology – and probably have about another year of pre-nursing left. I am definitely going to continue nursing school until I have my B.A. No breaks for me. Nursing school is three years – two at KCC and follow-up at UH Mānoa for the third year."
Now that she's working three days a week and going to school on her days off, Sutton can afford her life – and has a plan for it.
She was 26 and working in the restaurant industry when the pandemic shutdown began. "I had convinced myself I was happy, but I knew it wasn't true. I felt it was too late for me to develop new skills. I just thought I can't do anything else. Everyone went through a depression at the beginning and I just felt so useless. I had to bring myself out of it and then I found this opportunity. Now I'm a little older and I'm finding a sense of purpose in life."