Should I Sell My Home Myself?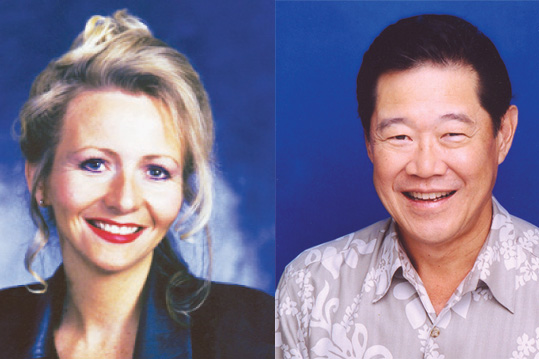 Yes
If you have the time, the answer is yes, with a few caveats. In this market, price is key and you need to be the lowest priced property in your neighborhood compared with similar properties. Selling on your own gives you an edge price-wise.
You know your home better than anyone. Now for the bad news about going it alone: You may be too close to the situation to be neutral when needed, such as when a buyer asks, "So what will you really take?"
Selling on your own gives you an edge price-wise.
You will need a professional for:
• Contract review: Avert problems upfront before signing and accepting the offer. Remember you have the upper hand, until you sign the contract. Protect yourself.
• Negotiating price, terms and other issues that may come up.
• Major problems that may arise.
You can have the best of both worlds by placing your property into the MLS system, for a fee, with a company that offers additional marketing and provides extra services as you need them. Learn through these systems how to show your home, what questions to ask, what not to say, as well as what to say and when. Learn about complete disclosure, how to protect yourself with an "as is" clause and more.
If you do not have the time to show your property, do open houses, take calls, etc., you may want to hire an agent/broker. Agent/brokers are worth their weight in gold, yet all are not equal in terms of knowledge and experience — just like doctors, lawyers and other professionals. You should take the time to find the right one.
Happy selling!
No
I'm a firm believer in relying on the services of a professional, full-time real estate agent when selling property in any market.
Realtors help maximize the seller's return on investment in a number of ways. Their knowledge and insight on what buyers want and their ability to appropriately price and market a property to sell make a huge impact on selling ahead of competing properties. At our company, we provide our agents with tools to boost a property's visibility to the agents and buyers who are most likely to buy it. For example, our agents can immediately hone in on the agents who do most of the business in a particular neighborhood and are most likely to find a buyer for a property.
Those who have a dedicated agent will have the upper hand in this challenging environment.
Although it may be tempting to try to save money by listing the property independently, the cost of having the home sit idle for months on end can be even more costly and detrimental to the overall sale price. From start to finish, a Realtor will guide a seller and offer solid advice.
With home inventory escalating, the competition among comparable homes is steep and successful negotiation is fundamental to closing a sale. Those who have a dedicated agent, equipped with a complete set of market skills, will have the upper hand in this challenging environment.
For the majority of homeowners, their homes are probably their biggest assets. Selling a property without the guidance of a professional Realtor is a huge gamble. I always liken this to having a medical procedure done: Would you want an inexperienced surgeon performing surgery on you? I surely wouldn't.