6 Marketing Principles for Hawaiʻi
Experts explain how to ensure your marketing campaigns are effective in the local market AND for the particular audience you want to reach.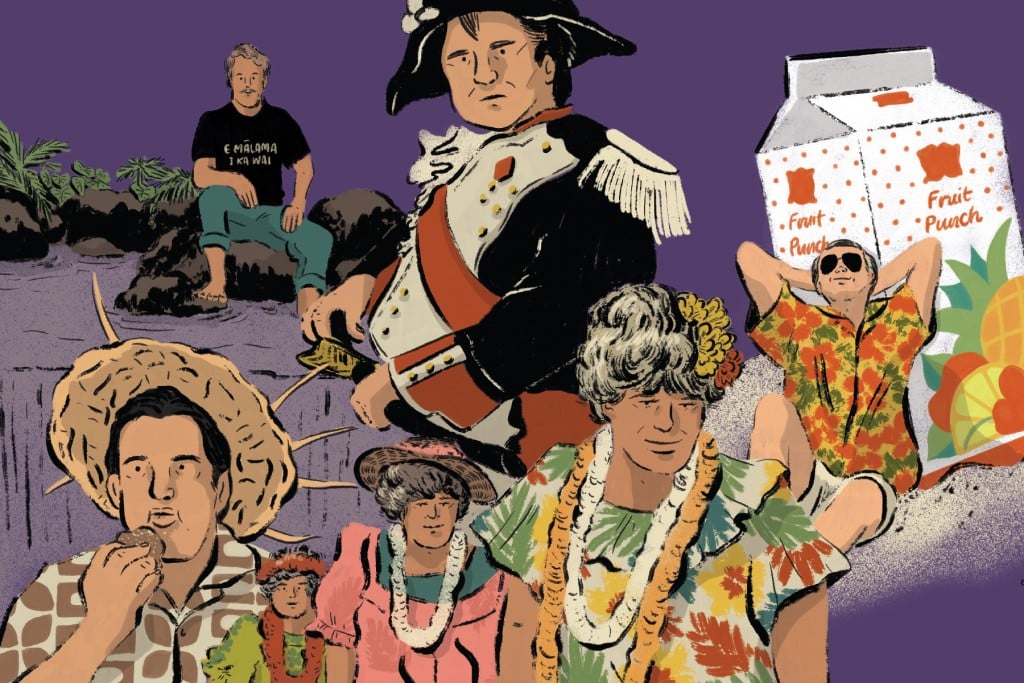 1. Consider Both Traditional and New Media
Dennis Christianson, a marketing master who has spent a career successfully helping to sell the goods of Hawai'i's large and small businesses, has an important rule: When you begin a marketing campaign, start with a blank slate.
"We go out of our way to start all of our media conversations in a fairly media-agnostic position. And we usually have to force it onto that track," says Christianson, president and CEO of Anthology Marketing Group.
That means you must consider which media make the most sense for the audience you are trying to reach for this particular marketing campaign – not the last marketing campaign you ran.
Another thing you must recognize is that most traditional platforms – like TV, print and radio – are no longer one-dimensional. Take this magazine for instance: Hawaii Business has been a print magazine for 66 years, but in the past few years we have also staged hundreds of events, in person and virtually; become web, e-newsletter and social media power players in the Hawai'i market; and have ventured into video and podcasts. Publisher Cheryl Oncea says each of these platforms allows advertisers and partners to reach Hawaii Business' elite business and professional audience.
"Digital vs. traditional should never be an either/or conversation," says Christianson.
"If you're trying to make a big impression in the marketplace with a new idea or a product launch or your brand position, that's when you want mass media because you can make tens of thousands of impressions every time your message runs on radio or TV or in a publication. If you're trying to make an impression across many demographics, traditional is going to deliver more impressions. But if you're really trying to target something very specifically to under 30, young people are often relying much more on social and digital platforms than traditional."
Ryan Kalei Tsuji, president and CEO of RKT Media Hawaii, moves smoothly among varied platforms, often combining digital and traditional media, as he does with "Spotlight Hawaii" videos on the Star-Advertiser website.
"It's a combination of both traditional media as well as this new form of digital. You kind of have to play both of the games – you're targeting two different types of audiences that consume it differently."
First Hawaiian Bank serves every generation so it uses different media to reach each of them, says Chris Dods, executive VP of the Digital Banking and Marketing Group for First Hawaiian Bank and a member of the bank's senior management committee.
"Everybody has a financial profile, and we serve the entire community, looking to make our message relevant to the different segments of our community," Dods says.
2. Yes, the Medium is Part of the Message
The reputation of the media you use is vital, says Bill Weeshoff, senior VP and division manager at First Hawaiian Bank. "Reputation and reach are intrinsically linked," Weeshoff says.
"You do want to make sure the media you're in has a good reputation and is aligning with you as a brand and what you're trying to achieve.
"That's either the programming (if TV) or editorial content (if print) you're surrounding yourself with. It's very relevant that your brand is appearing in a media that is appropriate and doesn't conflict with your brand.
"The way digital and online has impacted or fragmented media, there are more opportunities to get it wrong than right," says Weeshoff. "You can't just say 'I'm going to buy TV' anymore because it means so many different things. What platforms are they watching, and how do you layer that?"
He says First Hawaiian Bank does research on consumers in general and its customers in particular on how they use banks or change between different banks. "Once we understand what we're trying to do on a customer journey we begin to evaluate media against the journey. That's the starting point," he says.
"For traditional media we look at the editorial environment being provided and look at any kind of target audience that the media is able to define, i.e., readership and viewership and overall reach, and try to put the puzzle together from that perspective."
People no longer engage with just one type of media. "They have a 360-degree engagement with various media. And a lot of media are diversifying. Even if it's a legacy media, they are creating events and digital access and social media channels to help advertisers reach their audience, and we're looking at all that also," Weeshoff says.
3. Find Trustworthy Partners
Dave Erdman, Founder, CEO and President of PacRim Marketing Group, says you should choose your marketing partners wisely.
"Trust is the backbone of a strong partner and their team," he says.
That means looking to see how a potential marketing partner operates in the community. Has this partner been a good corporate citizen and a trustworthy partner to other companies?
"Trust in the marketplace is built through a company's owner, leadership and team members keeping promises, being accountable, and willing to serve and support community needs and programs. Involvement in community activities and nonprofit work is important in building trust."
Says Piia M. Aarma, founder and president of Pineapple Tweed Public Relations and Marketing: "Trust and reputation are very important. Media outlets have earned the respect of their audience and any media is highly effective because of the trust they've earned from their audience. And local outlets are pretty well trusted because they're a known entity and the accuracy is easily ascertained by the audience.
"The bottom line is authenticity, honesty and transparency. The public has so many different ways to get information. It's important that the message be clear and authentic and to be heard above the noise."
Scott Schumacher, president of PacificBasin Communications, says the people you are trying to reach will only trust your marketing if they trust the medium it is in.
"If they don't trust the content, they won't trust the marketing. And if they don't value the content, they won't value the marketing content either," Schumacher says.
"Earning trust and building trust can be rare in this era of acrimonious relationships with the media."
(Disclosure: Schumacher's company, PacificBasin Communications, is parent to Hawaii Business Magazine, among other publications.)
"A product needs to be a mirror," he continues. "When you hold up a magazine or a newspaper, does it reflect back to you, your brand image and quality?"
4. It's All About the Audience
"For any campaign, it's about the audience," says Aarma of Pineapple Tweed. "Who are you trying to reach and why should the audience care? Another essential question is budget. Then the answers help decide which media to use.
"What we recommend is a blend of traditional and nontraditional. Traditional media is non-digital: print newspapers and magazines, network TV, cable, signage, trade shows and in-person influencers.
"Take, for example, the vaccination plan (for COVID-19). The key for a successful widespread vaccination is communication, especially with diverse groups of people. For instance, in some immigrant communities, the voice of a community leader may be the best way to convince them it's the right thing to do."
The medium you choose determines the people you reach, Schumacher says. "How many of the right ones are you reaching on Facebook?" he asks. "It's not which ones give you more people, but which ones give you more of the right people that trust that message in that particular media."
5. Local Partners Know this Unique Market
Hawaiʻi's ethnic mix, our unique culture, the remoteness of the Islands and other factors have turned this into a very particular place. "We are a strange, wonderful mix of small-town familiarity and very modern global sophistication," Anthology's Christianson says.
"In all that, marketing to people in Hawai'i requires a unique skill set. It doesn't mean it can't be done from afar, or just because you're doing it locally makes you better. But there are sensibilities here. You really need to know your mauka from makai, and all those uniquenesses, if you're going to market effectively.
"I do think there's a reason why most companies in Hawai'i use local resources to do most aspects of their marketing. It isn't just convenience. There is expertise to be had here. And we have a lot of excellent marketing resources in town at all levels, like staffs at media outlets as well as good agencies, good consultants and excellent specialists in areas of digital and television."
Schumacher shares that perspective. "Local media know their community the best. They live in and know this market and are trusted in this market. So they are the best option to reach that local audience.
"Local marketing is driven by the same power that local news is driven by: People tend to care most about the community in which they live and what's happening in that community. That's closest to our hearts. So the same thing holds true from a marketing perspective.
"There's real power in local companies working together to reach and engage a local audience."
6. Your Reputation is Also Crucial
"Giving your time and talent to our community will help to build your reputation," says Erdman.
"When I started my company, I was time-constrained and financially constrained, but I got involved in our industry and communities, immediately joining the Japanese Chamber of Commerce, the Chamber of Commerce Hawaii, the Metro and then Sunrise Rotary Club, Retail Merchants of Hawaii, and within a few years of starting my company, became the chair for the local chapter of PATA, or the Pacific Asia Travel Association. I was on the board for the Hawaii Lupus Foundation and also my local homeowners association, all within the first five years of starting the company.
"Involvement in boards and committees helps with building a network in our community, your industry and neighborhood. We learn new skill sets and by doing the right thing, build a strong reputation individually and for our company."
And with local reputation in hand, your marketing message will be that much more effective.