My Job Lets Me Jump Out of Airplanes
Skydiving instructor Ben Devine says falling through the air at 158 mph can have "a calming effect on you."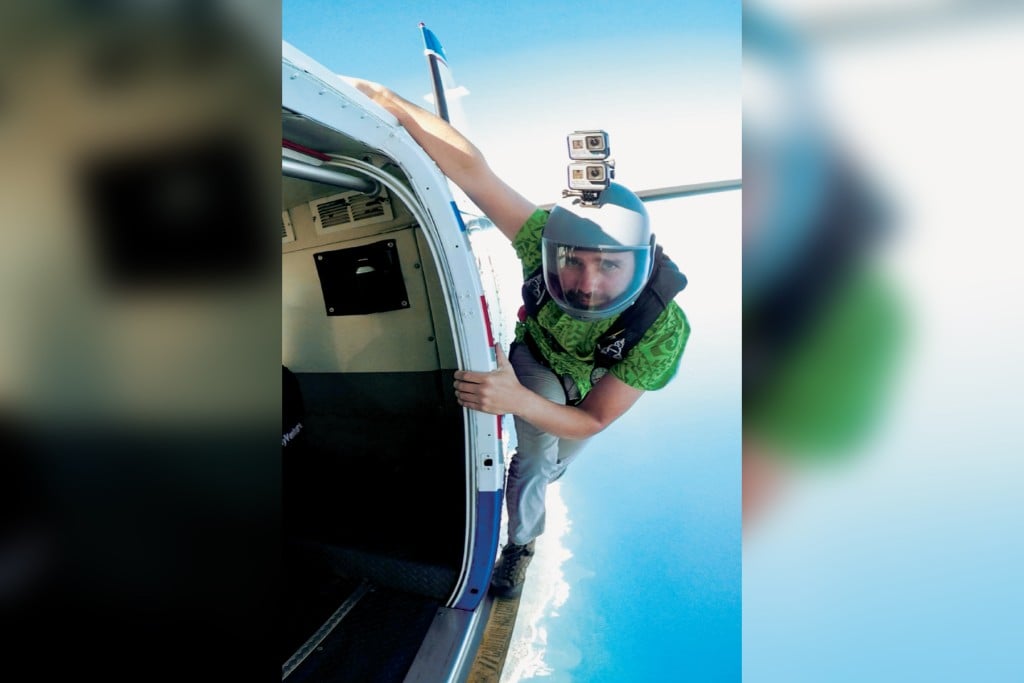 Name: Ben Devine
Age: 36
Job: Master Rigger / Wingsuit Instructor
Beginnings: Ben Devine's first skydive was at the age of 18. He has since jumped from an airplane about 5,000 times.
"I knew I wanted to skydive from the very first time I found out about it."
On his 18th birthday, he made his first jump: a tandem one with a group of friends.
He was 23 when his skydiving career officially began. "It took a few years until the timing worked out that I had enough money and time to get certified and get my license."
Misconceptions: Devine refers to skydiving as a "shortcut to meditation."
Rather than an adrenaline rush, he says, "People are surprised to hear that it actually happens to have more of a calming effect on you."
He says that skydiving helps to create a "flow space" where the stresses of everyday life become nonexistent.
"All of the problems sort of melt away when all you're focused on is the next 60 seconds of falling through the air."
Dangers: "The desire to push one's abilities and skills along with a certain margin of error is what exists, especially when you are achieving a velocity of about 158 miles per hour on pretty much every skydive," he says.
The U.S. Parachute Association says that in 2021, it recorded 10 fatal skydiving accidents nationwide – the lowest annual number on record – a rate of 0.28 fatalities per 100,000 jumps. The USPA recorded 11 fatalities in 2020.
"Statistically speaking, it's safer than getting on a motorcycle," Devine says.
Key Skills: Skydivers must be able to gauge the weather. "Definitely being able to intelligently perceive the conditions is important.
"To most people the wind is invisible, but to a skydiver, an aviator or sailboat captain for that matter, being able to see how the wind interacts with the world around you – whether that's clouds or trees or just how you are moving through the wind – is something that you must learn to do."
His Family: "The very best thing about my job is the people." He considers his co-workers as family. "Skydiving is a sport where everyone looks out for each other because safety is certainly a communal enterprise.
"I also enjoy the people I get to meet who come out to do skydives. You meet people when it's their birthday and they never thought they'd do it before, to people who are maybe going through something in life and want a chance to self-actualize by letting themselves do the impossible."
Skydiving brings together people from "all walks of life" and from around the world, Devine says, adding, "A plumber could be jumping with a millionaire."
This interview has been edited for clarity and conciseness.