Smart People, Dumb Mistakes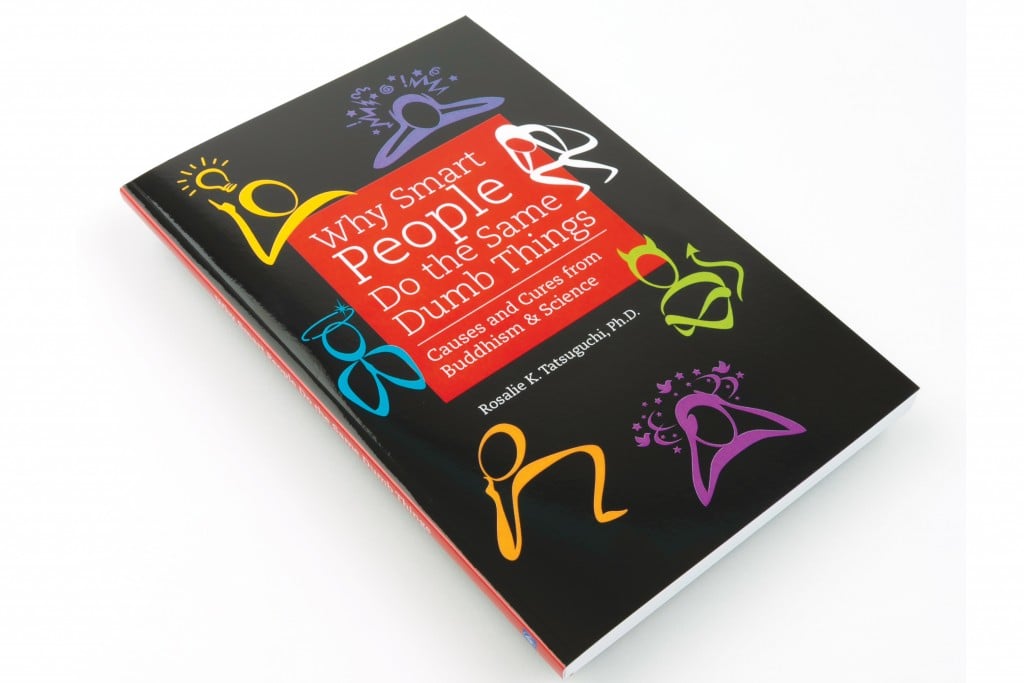 Why do some smart people keep repeating their mistakes and how can they stop such foolish behavior?
Clinical psychologist Rosalie K. Tatsuguchi addresses those questions in her new book, "Why Smart People Do the Same Dumb Things: Causes and Cures from Buddhism & Science." Tatsuguchi, who has had a private practice in Honolulu since 1983, says the smarter you are, the better you can fool yourself and others.
"You can come up with a lot of persuasive, passionate, but incorrect, arguments," she writes. "You can make things seem very reasonable and acceptable. … You can convince yourself and others that you are doing the right thing despite the result."
Her lessons and solutions can often be applied to business people and the workplace. Here are some:
• Everyone has a paradigm: Coworkers, employees and supervisors all have a  personal system of beliefs and rules that direct their behavior, stemming from upbringing or culture. But "dog-bite" rules – those guidelines you use to respond to danger or threats – can be taken to extremes and lead people to overreact, repeat mistakes, and waste time and energy. First, understand your paradigm and those of other key people in your workplace. "Knowledge is power," Tatsuguchi says. "We all see things differently. It's important to know what the paradigms are."
• Be authentic: What you do should match what you say. "You can't trust someone who says he's an honest businessman, but is shortchanging his customers," she says. "It's extremely important to know who's honest and who's not."
• Accept change: Change is inevitable. It's how you manage and adapt to that change that's important. "You have to be willing to admit that something's not working and fix it," she says. "And in business, you have to fix it fast."
• Admit wrongdoing: It's not easy to admit your mistakes, but it's important to fess up and move on. However, Tatsuguchi says, it's equally important for employers to create a supportive environment where workers can admit mistakes. "People have a hard time admitting their mistakes because they might have been punished out of range of what happened," she explains. "You want to encourage the fix, encourage the change."
• Love your job or something about it: Tatsuguchi says it's important to feel spiritually renewed, not exhausted, from your job. "Even though you work hard, you have to be proud of what you're doing."
Disclosure: "Why Smart People Do the Same Dumb Things" is published by Watermark Publishing, whose parent company, aio, also owns Hawaii Business.
Meet the Author
Rosalie K. Tatsuguchi, Ph.D., will speak about the concepts in her book, followed by a question-and-answer session and a book signing.
When: August 11, 1 p.m.
Where: Japanese Cultural
Center of Hawaii in Moiliili.