COVID Pivot:
Solutions from Y. Hata & Co., Limited for the New Normal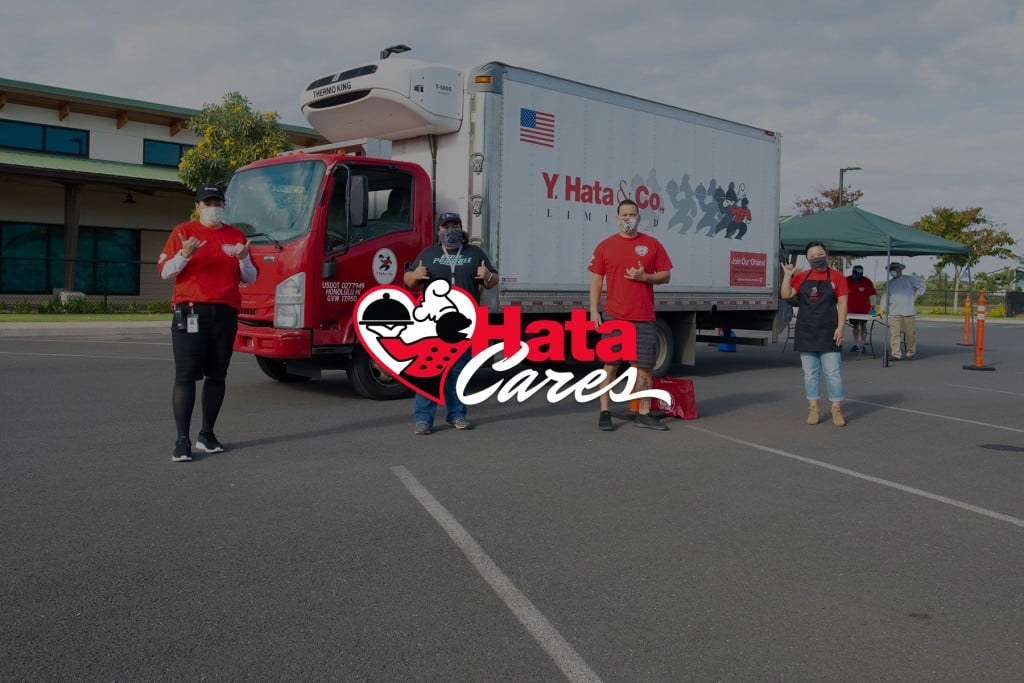 Y. Hata & Co., Limited has been an essential member of Hawaii's economy for over 107 years spanning their journey from Hilo, Hawaii, to their current statewide reach. Still led by a 3rd generation Hata, this family-owned and locally operated leader in foodservice distribution understands the responsibility of companies to support the community with special focus during challenging times like now due to COVID-19.
Through their Hata Cares initiative, Y. Hata has launched new food delivery models featuring convenient online ordering at chefzone.com, as well as increased and diversified their community support. ChefZone Curbside and Superette to GO! are new food delivery models launched to provide a safe and fast method for customers to access food. CZ Curbside offers easy drive-through access in the back entrance of ChefZone (2905 Koapaka Street) for people to drive up and pick up their pre-purchased food. Currently offered two times a week, the products are family-friendly food bundles and carefully selected frozen protein.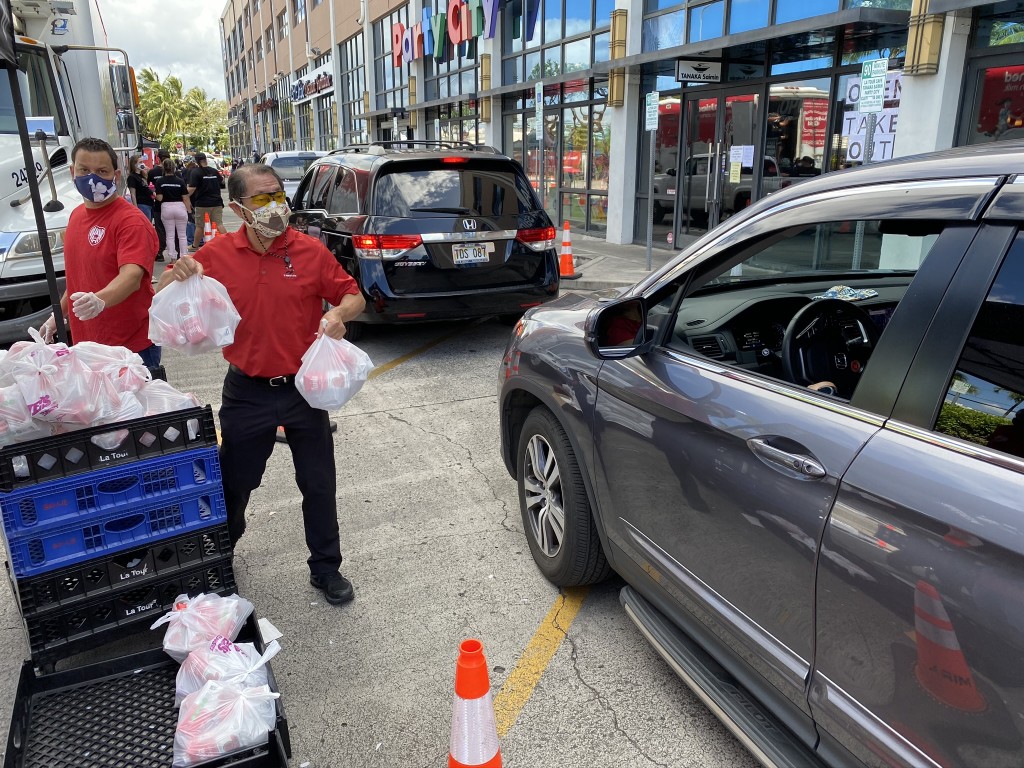 Superette to GO! offers the same safe and fast method but takes the family-friendly food bundles to the neighborhoods themselves. Partnering with Kamehameha Schools, Y. Hata tested this model to reduce the travel strain on families on the west side of Oahu by taking one of their large temperature-controlled trucks full of food bundles to the Community Learning Center at Maili. The test proved successful so the partnership with KS will continue on a regular basis and more locations around Oahu are being explored with other partners. Additional partnerships are underway with the Hawaii Lodging and Tourism Association and possibly the City & County of Honolulu.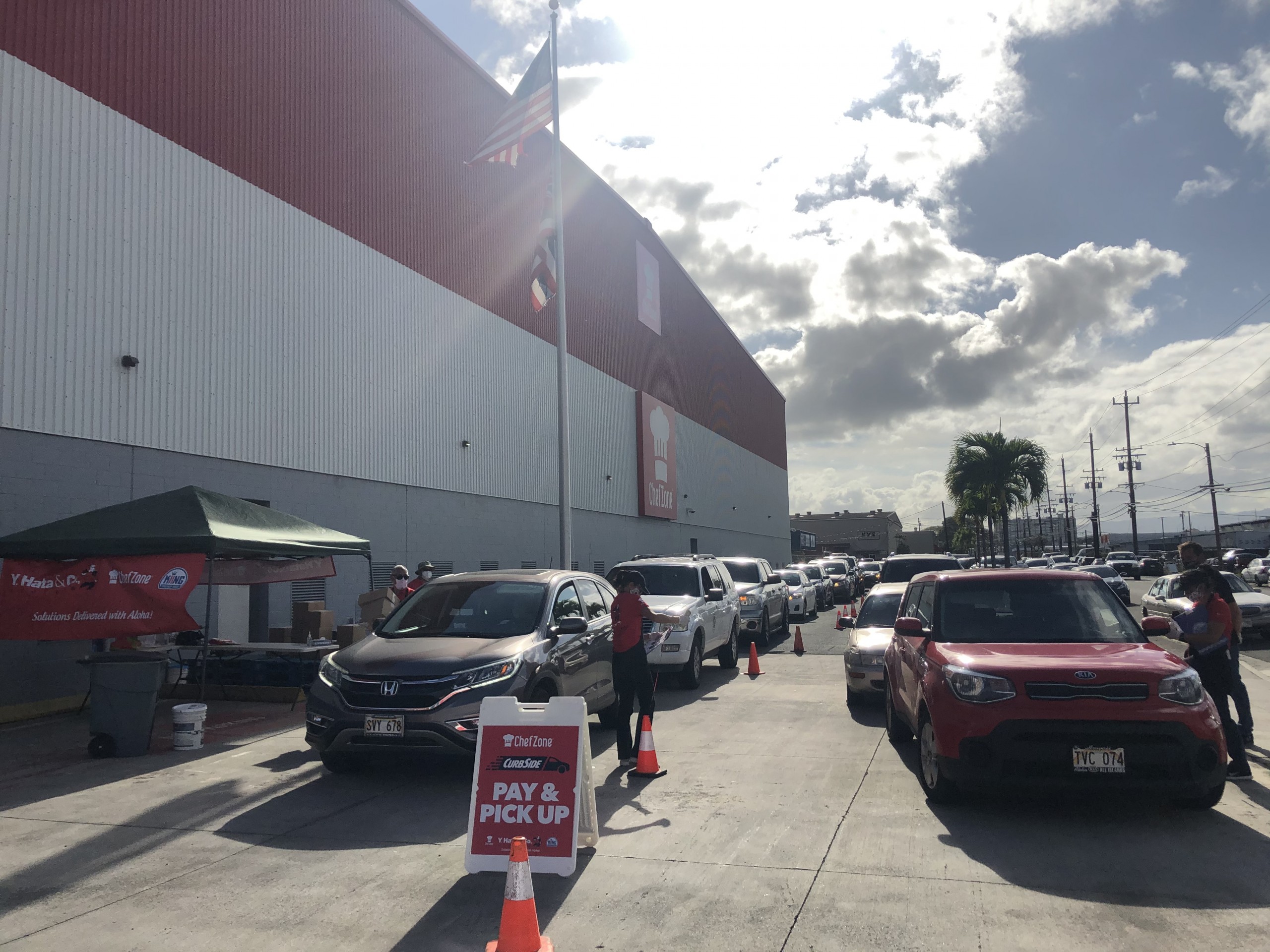 All of these food bundles and pick up options are available for everyone to shop at their own convenience and with maximum safety through Y. Hata's brand new online store at www.chefzone.com. As "stay-at-home" orders are gradually lifted, Y. Hata is committed to providing Hawaii with the essential food needed to fill bellies and hearts so that the community can re-open together.
"In uncertain times, we must continue to spread love and aloha to all, especially to those most vulnerable in our communities. We believe that it is important to LIVE ALOHA, GIVE ALOHA, as that is one of our Core Values," says Russell J. Hata, Chairman, President, & CEO of Y. Hata.
This LIVE ALOHA, GIVE ALOHA mindset translates into real action through meals for First Responders at Queen's Medical Center, donations to Y. Hata customers such as La Tour in their Show Aloha Challenge participation, and Mother's Day Food Drive with the Salvation Army on May 9, 2020. Food is love; food is aloha.
Proudly submitted by Y. Hata & Co., Ltd.
Y. Hata & Co., Limited
285 Sand Island Access Road, Honolulu, HI 96819
www.yhata.com | 808-447-4100
@yhataco: Facebook | Instagram
@chefzonehi: Facebook | Instagram