Spicing Up Kauai's Nightlife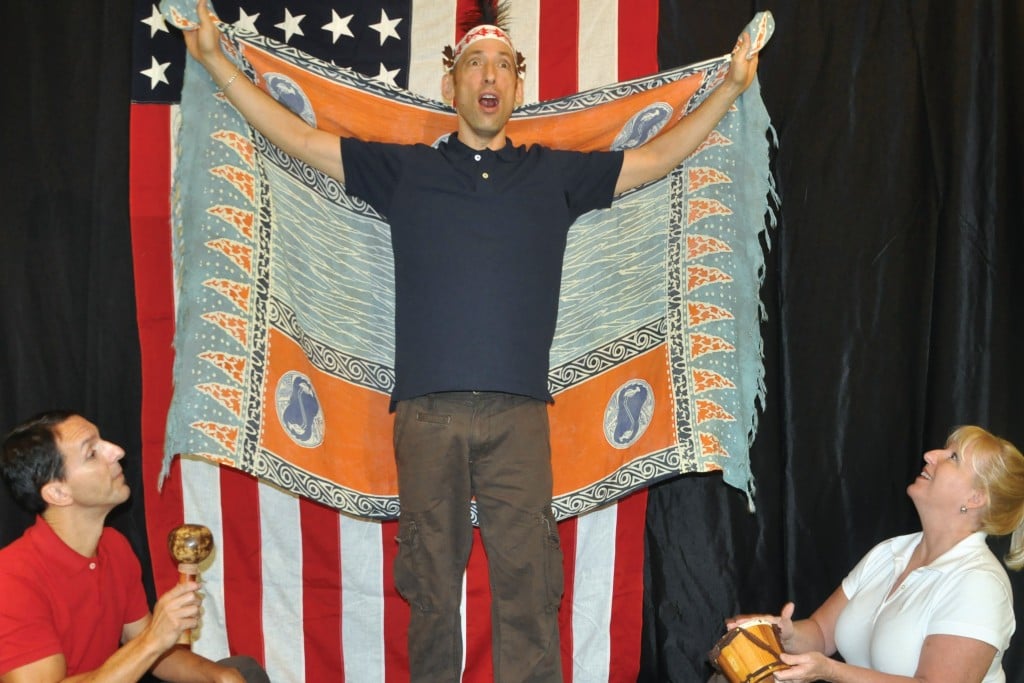 Three Kauai couples have launched Oceanside Productions, a small theater company trying to fill an entertainment void for tourists and residents alike.
Their experience includes operating small businesses and nonprofits, and they love to perform. So the six did their research, pooled their savings and created a business plan.
"We started talking to people about what resources are lacking when it comes to entertainment," says Kat Scarbo, a founder along with her husband, Mike, Nellie and Cass Foster, and Jeff Demma and Ross Martineau. "And we did a market assessment on what's out there."
The findings? A luau, a dinner theater and a little live music are available now. "The average stay is nine and a half days, so after the luau and the dinner theater, what else is there to do after 6 p.m.?" Scarbo asks.
Oceanside Productions plans to fill that gap – and at a lower price than the others. "We wanted to offer something else. Something where people can come and bring their families," she says.
Their first production, a comedy called "The Complete History of America (abridged)," opened in mid-February at the Aston Aloha Beach Hotel in Kapaa. The cabaret room seats up to 130 people.  "We're looking at producing more than one show a year," Scarbo says. "The quality of the performance
is something we take very seriously."