Staff Picks:
Our Favorite Things – Part 2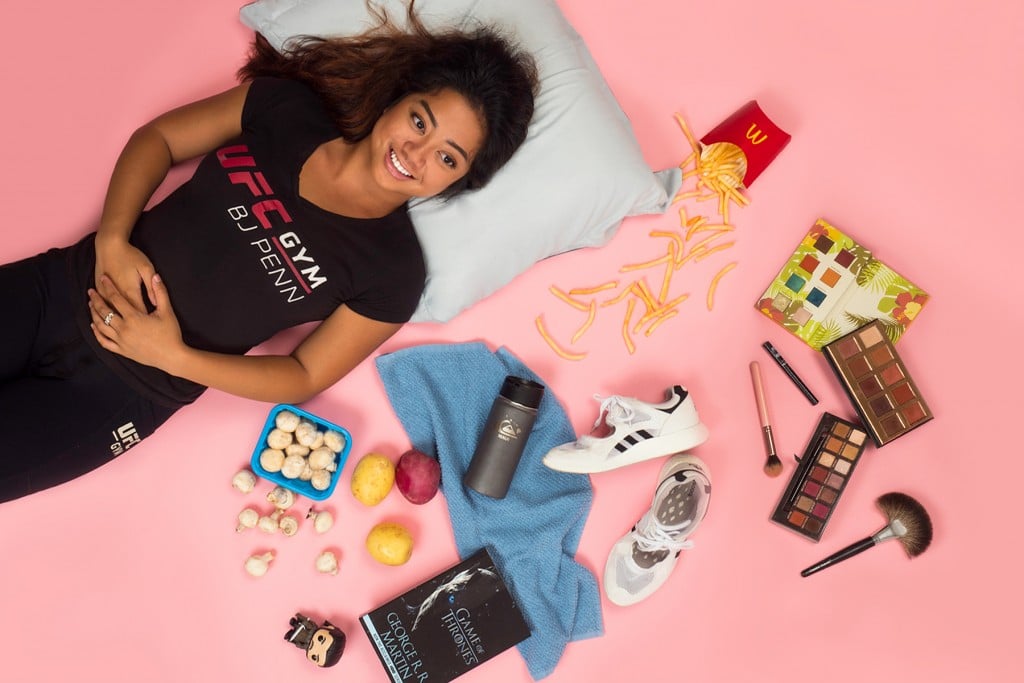 Welcome to the latest installment of this series as Hawaii Business staffers describe what they like to do, wear and see off the job.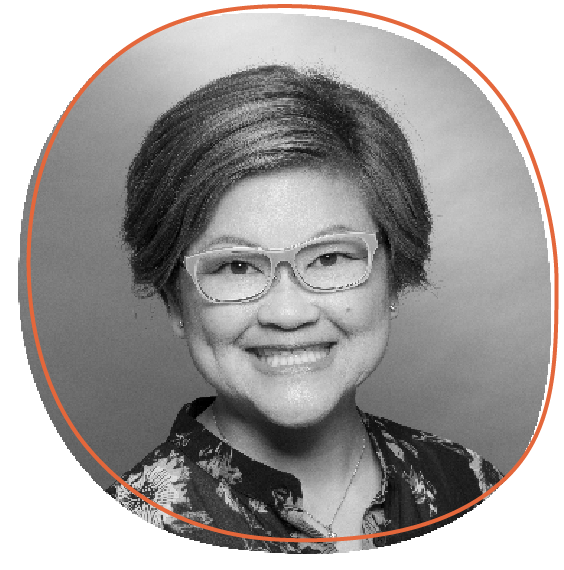 Cyd Shizuru, Account Manager
"I read somewhere that shoe shopping releases dopamine!"
1Pizza – I can eat pizza for breakfast, lunch and dinner, and my go-to pie is a pepperoni-mushroom-olive from Brick Fire Tavern.
2Shoes – My current dope shoes are the Adidas Samba Rose, a colorful update of a classic.
3Family – This picture is an oldie but a goodie. Me, my son, Kennedy, and husband, Dave, at China Walls – one of my favorite places, with my favorite people.
4Adele – For my 50th birthday, I flew to L.A. to see Adele in concert. She waved at me and said, "Hello".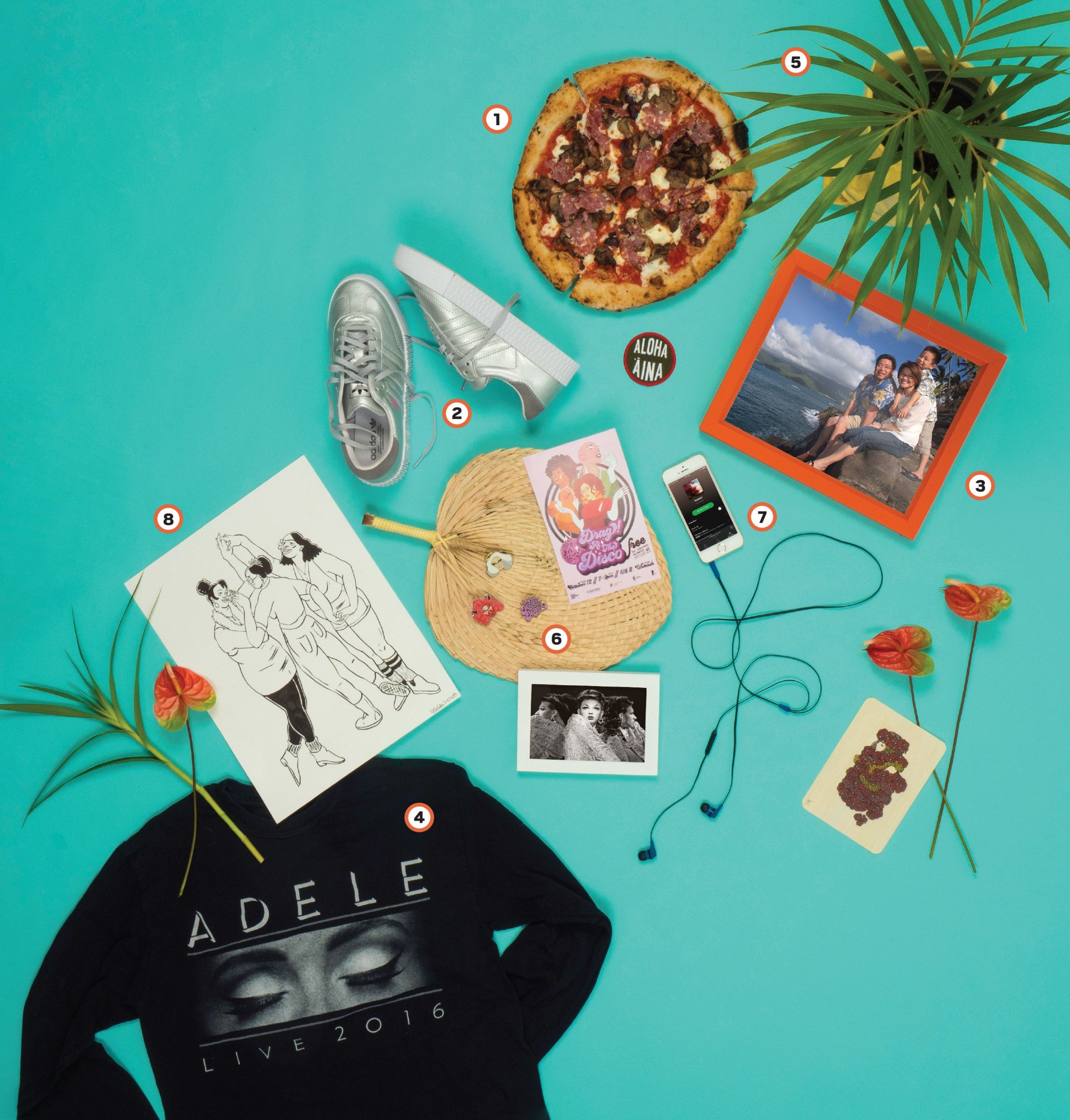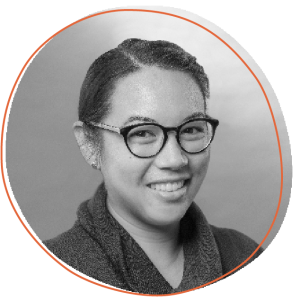 Kelsey Ige, Creative Director
"I need potted plants around me all the time, at home and work."
5Potted plants – Not only do they look nice, but they clean the air and add life to my space.
6RuPaul's Drag Race – The glamour, fashion, artistry—the drama!—I love it all.
7Spotify – I've curated hours of music on Spotify Premium for any possible vibe I need to focus at work. My latest favorite is "The No Sleep Podcast"—being scared keeps me wide awake.
8Art – I celebrate Hawaii's unique cultures and people by art, illustrations and textile prints by local artists and designers around me (and on me) at all times.
━━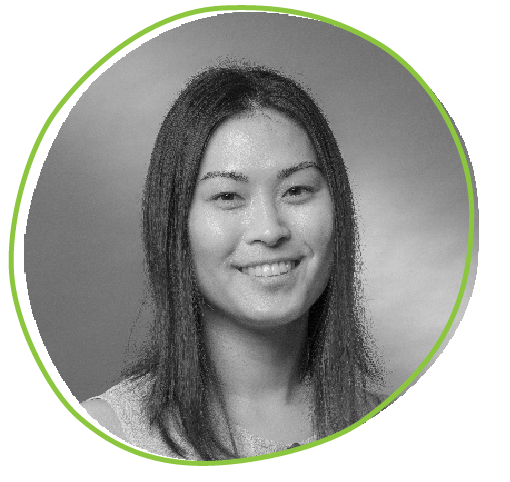 Amy Ngo, Associate Art Director
"Finding that pillow felt like winning the lottery"
1Potatoes & Mushrooms – My two favorite foods that I could eat for the rest of my life. These versatile ingredients pair well with almost everything, including my favorite shows,
2"Game of Thrones" and "The Office" – Although they are from very different genres, both shows have great characters and entertaining story arcs.
3A comfy pillow – I like to watch my favorite shows while laying on my memory foam pillow. It provides the right head and neck support for a comfortable, restful night.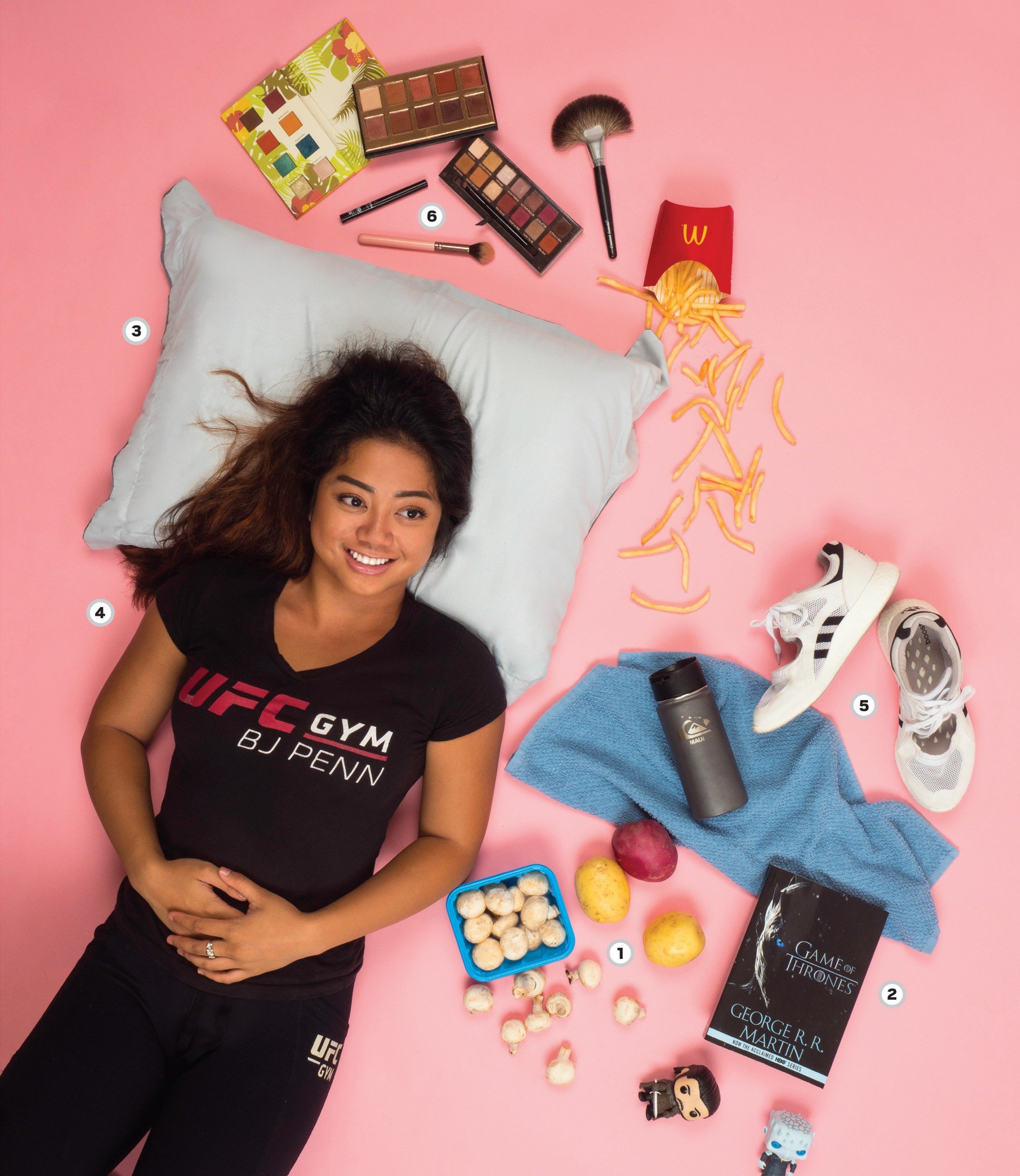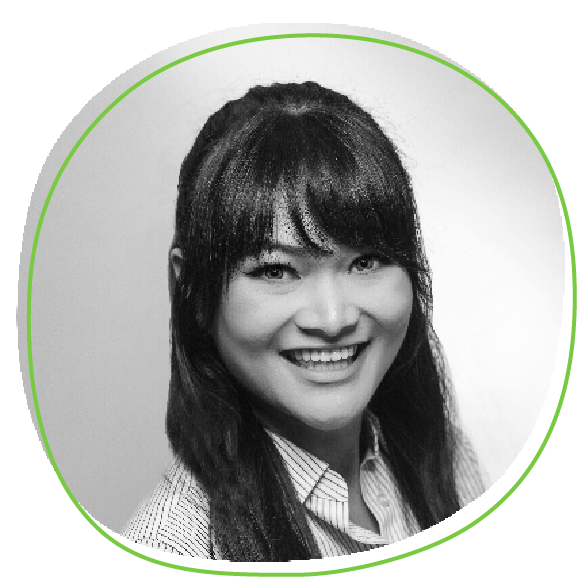 Alexis Panoncillo, Digital Media Manager
"I can't live without my winged eyeliner"
4UFC Gym & trainer Trisha Madamba are my No. 1 favorites this year. I love the atmosphere at this gym, the music, the people – it's been everything I've needed to get myself motivated and living a healthy lifestyle.
5Shoes – Another favorite are my Adidas EQT Racing shoes, which I originally bought in Tokyo. I loved them so much I bought two more pairs online. They provide great arch support and have a unique silhouette.
6Eyeliner – My 'go-to' is NYX Matte Liquid Liner because it lasts all day.