State closes highways for aliens, pirates and McGarrett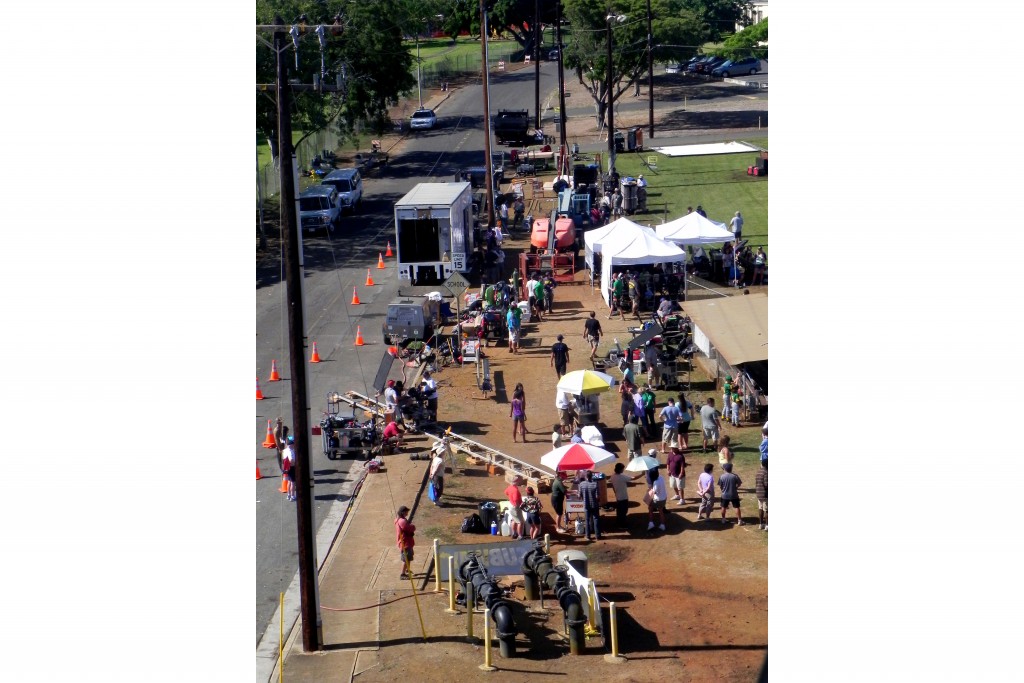 Hundreds of Ewa-bound vehicles came to a standstill on the H-1 Freeway near the airport when space aliens attacked a baseball field filled with Little Leaguers.
After each one- or two-minute attack, police cars moved out of the way and allowed normal traffic to proceed. The scene, reshot several times over a few hours on Oct. 21, was one of the most extensively planned sequences in the action movie "Battleship."
How much did Universal Studios pay the state to close H-1? Nothing, though the movie producers did cover police officers who blocked traffic and other closure costs.
But the state and counties are eager to cooperate with location requests from movie and TV producers, especially when they are spending big bucks locally. The $230 million budget for "Battleship" – much of which will be spent on Oahu – could make it the fifth most expensive movie production of all-time.
"Film and television productions create jobs and an incredible amount of economic activity for the state," says Georja Skinner, of the Hawaii Film Office. "The minor inconveniences that the public sometimes experience are offset … by all the positives of having these productions here."
There have been more than a few traffic closures this year while five TV series and several movies have been filming on Oahu. Skinner says production spending in Hawaii this year is expected to reach "an incredible" $400 million.
The biggest traffic tie-up was Oct. 15 on Kalanianaole Highway in Aina Haina. Sources say the state DOT thought it had issued a permit for lane closures from 10 a.m. to noon, but the producers of "Hawaii Five-0" wanted the closures until midnight. Pau hana traffic didn't normalize until about 10 p.m. for what Skinner calls "a clerical error."
Total highway closures are unusual, but this summer all the Kaneohe-bound lanes of the H-3 Freeway were closed on a weekday for "Battleship," and Kalanianaole was closed from near the Koko Head Rifle Range to Sandy Beach for "Pirates of the Caribbean."