Still Crazy After All These Years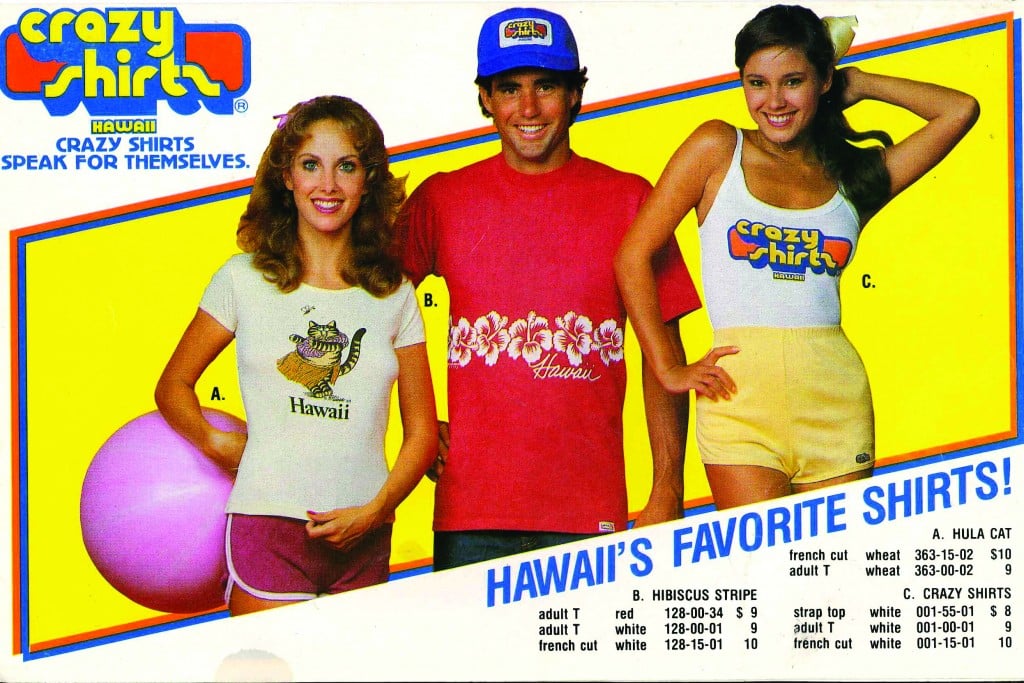 During Crazy Shirts' 50 years of business, many T-shirt styles and designs have come and gone. What has persisted in the company's culture, say longtime employees, is creativity, a sense of humor and a "go big or go home" attitude.
"We're at our best when we're trying to jam an idea through," says Mark Hollander, president and CEO. "Those are really fun times when we're all working together. … That's when we produce the coolest stuff."
At the start, in 1964, Crazy Shirts founder Rick Ralston was spray-painting his iconic tees at a grass shack in Waikiki's International Market Place. Today, the company has 38 stores nationwide, including its catalog store and retail stores on Oahu, Maui, Kauai and Hawaii Island as well as in California, Nevada, Colorado, and Florida. A new facility recently opened near Denver to support the company's growing production and call-support needs.
But the main headquarters is still in Oahu's Halawa Valley, a needle in an otherwise industrial-looking haystack. The building was created for the company in the 1980s and everything about it, from its yellow cedar exterior to the antiques inside, befits a company whose workers call each other "Crazies."
"It kind of pertains to us. It's crazy to work here sometimes," says Lorraine Lau, who started working for the company in 1978 and is now Hollander's executive assistant. Lau enjoys doing crazy things, such as organizing a themed farewell party when the company's HR manager left for a job at Catholic Charities. She had everyone dress as nuns and Hollander came as the Pope.
When a 6.7-magnitude earthquake struck Hawaii Island on Oct. 15, 2006, and helped knock out power on Oahu, Hollander and his creative team worked frantically on ideas and came up with, "I Survived The Quakes, The Hawaiian Islands Hula."
"The shirts were still warm when they went to the stores," Hollander says. Part of the proceeds ended up supporting the Hawaii Island community.
The company's T-shirt designs speak to historic events, touch on controversy, reflect a region or are simply funny – yet are always visually appealing and entertaining. During its five decades, Crazy Shirts has helped reflect Hawaii from the counterculture Sixties to President Obama.
"The overarching theme that permeates through everything we do is making items that are classic and maintain a certain level of creativity and irreverence in the design and, in a lot of ways, we create or help people save memories," Hollander says.
Designs that are specific, he says, return customers to a particular time, locale or memory. This could explain why they receive photos from people wearing their shirts from all over the world. And why Hollander's closet is filled with old shirts sent from customers, often with a note that says something like, " 'This is my favorite shirt and I thought you'd like to have it back' or 'Do you have a museum for the shirt?' " Some end up in the gallery located in the lobby of the Halawa headquarters, he says, "and occasionally, if enough people request an old shirt, we will actually reprint it."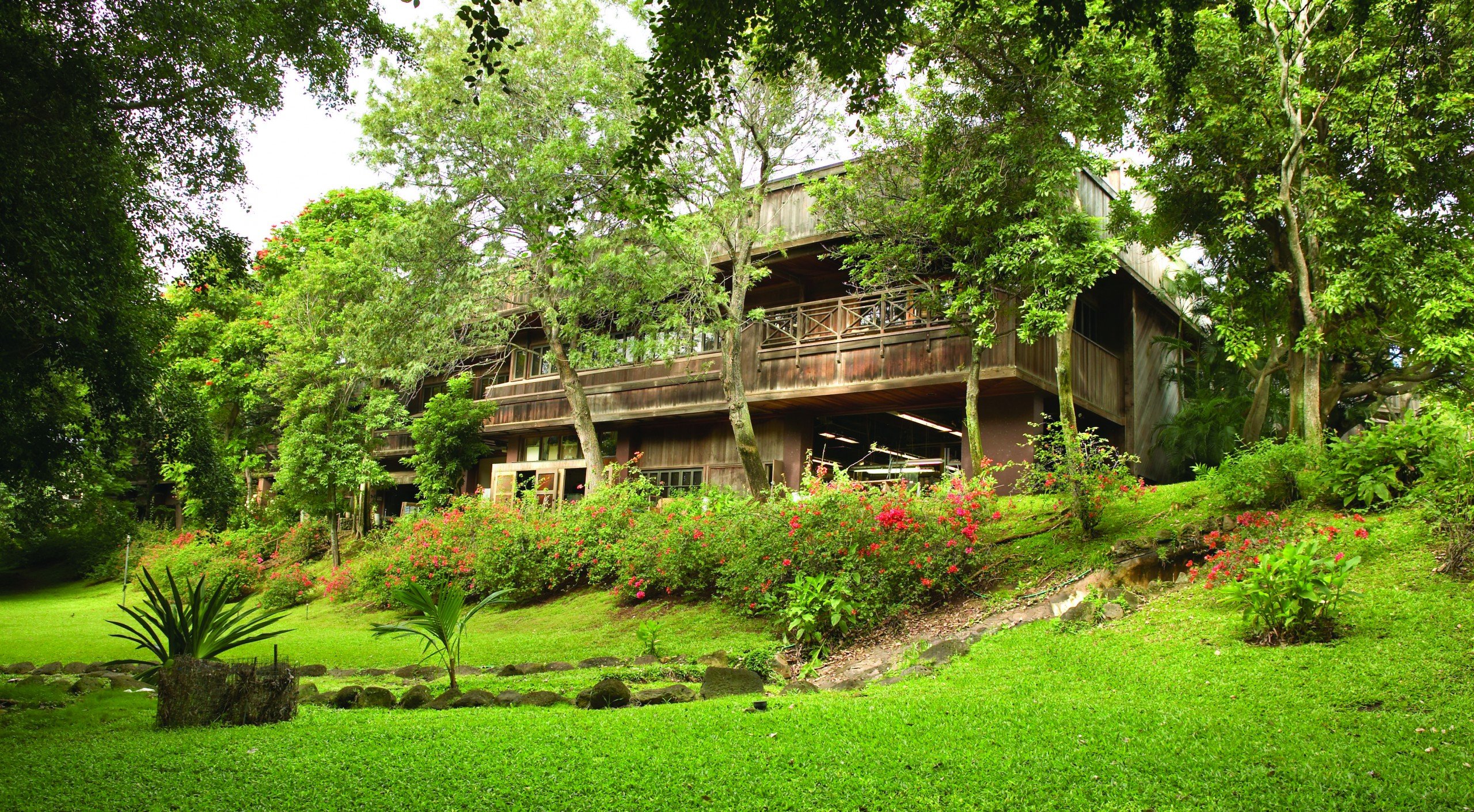 Sometimes the company has changed course – after moving production from Hawaii to California, the facility returned to Hawaii in 2002. Mass production has been modified into region-specific designs, such as Florida-themed shirts for the Florida stores. To make it all work, Crazy Shirts employs 136 people locally and 356 nationwide.
Crazy Shirts continues to generate innovative products, such as its chocolate scented tees, board shorts created from recycled plastic bottles and shirts dyed with everything from volcano ash to rum. The company now also sells caps and slippers, and does custom orders for businesses, yet loyal customers will still recognize the classic crewnecks, Kliban cats and tricolored yellow, blue and orange logo from long ago.