Talk Story: Amy Kunz, Chief Financial Officer and Senior Assistant Superintendent, State Department of Education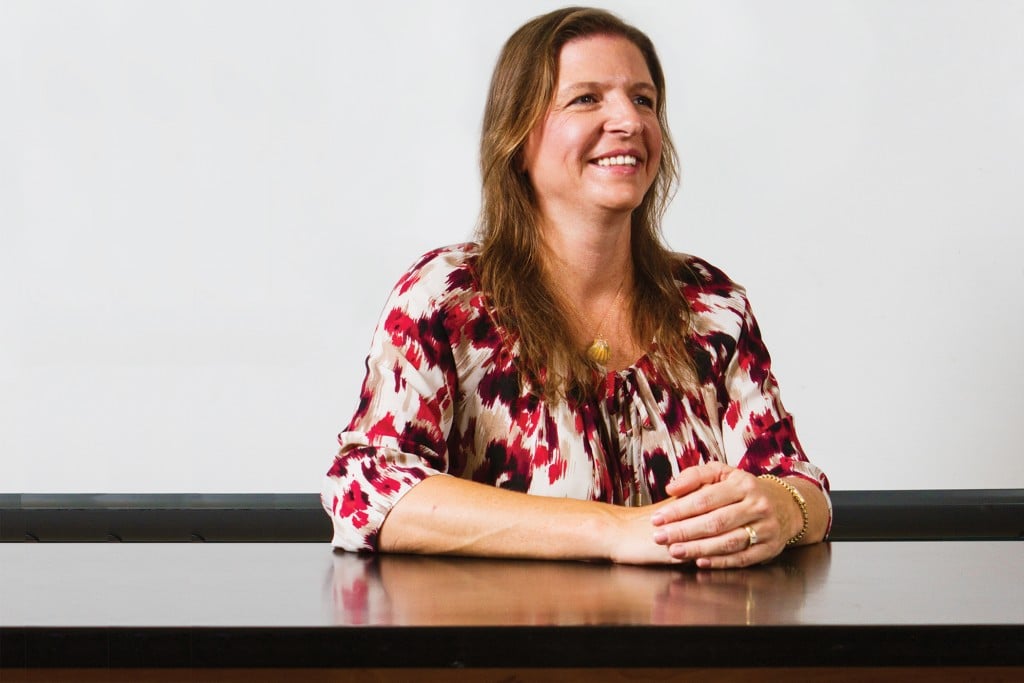 Kunz oversees a budget of $1.9 billion that pays for a staff of 25,000 and 289 public schools, including charter schools.
Q: Energy costs for the schools are one of the largest parts of the annual budget. How are you tackling the issue?
A: We have a project called KaHei, which is an entire look at our energy use. It's not just electricity, but all our utilities and how to be more efficient within our system. It includes looking at things like wind generation, solar air conditioning, battery storage. Our fully air-conditioned schools are the most expensive properties we're running with electricity, so we're trying to look at heat abatement and not just doing AC as the only solution. We're looking at fans, painting roofs white, solar-powered ventilators, solar lighting, increasing our insulation. And we're starting to put some of these ideas into effect. There are some schools actively generating power through photovoltaic systems and we have some projects on Oahu where we've broken ground and are working with HECO on net-metering agreements."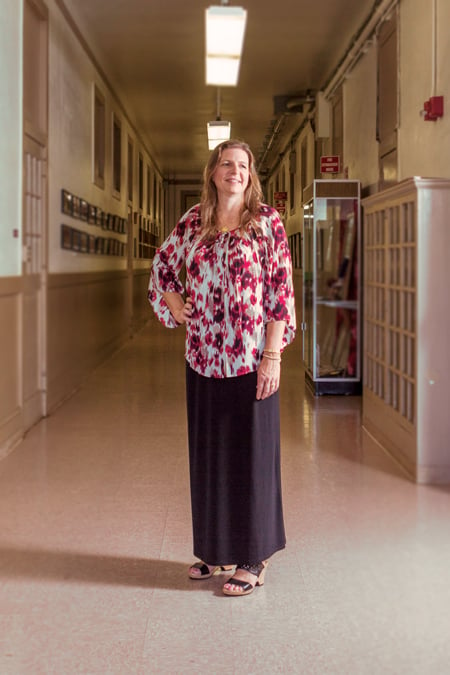 Photo: Odeelo Dayondon
Q: A few years ago, the backlog of school repairs that fall under the Capital Improvement Projects budget topped $700 million. What's the latest?
A: It has gone down from where we were several years ago, but has picked back up in the last couple of years. We haven't been able to keep up with our aging buildings with the level of funding we're getting through the Legislature. To clear the whole backlog is around $340 million. So we have made substantial progress. (For fiscal 2015-16, the Legislature provided the DOE with $109 million for repairs and maintenance for both schools and libraries, plus another $109 million for 2016-17, the second year of the biennium.) We have to make sure the Legislature is aware of our needs when we're making our requests.
Q: Were you satisfied with how the state Legislature funded your operating budget requests this year?
A: I do think education was a huge priority in the Legislature this year. We had asked for $74 million in year one of the biennium and the Legislature appropriated about $35 million around some of our big-ticket items like transportation, utilities and school food, so those were pretty big requests. Some of the other big things were not funded, which we understand, and we're trying to find alternatives. One of those is our "Future Ready Learning" – the one-to-one devices such as laptops or tablets in our classrooms. We're trying to find alternative funding sources and provide professional development for our teachers. We had funding for eight pilot schools to use devices in the 2014-15 school year, and now we're continuing to look at what level of professional development we can provide to teachers for those schools ready and able to move forward with the program, without having funding to purchase devices. So basically the schools will be responsible for buying the devices and the state will help support professional development for the teachers. We could move faster with more money but we understand the financial constraints of the state. It's not ideal, but some schools are figuring it out and we're just helping to make sure those teachers have the professional development so they can move to a new way of teaching.
" We're trying to find alternative funding sources and provide professional development for our teachers."

Q: Schools receive funding for operating needs that they control, according to the Weighted Student Formula, which essentially allots a dollar amount per student, with extra for students with exceptional challenges. What's the latest on that?
A: We did receive an additional $15 million from the Legislature under WSF, which is approximately one extra teacher position per school. So each school got about $58,000 additional. But we don't dictate how the principals spend it. They can utilize that money to hire a teacher or other services at their school level. So whether they buy an additional teacher's position or computers, that's up to the principal to decide.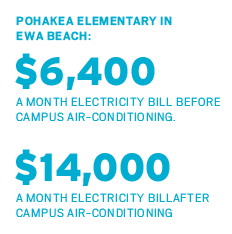 Q: What's the latest on new schools?
A: We have a new school, Hookele, for which we're doing a design build, and it's opening for students this school year. It's an elementary school in Kapolei and we're very excited about it. Hookele cost $40 million and will serve 750 students. We were able to design and build it in 18 months – a very fast turnaround. It has a lot of natural light, open spaces and adjustable flexible spaces.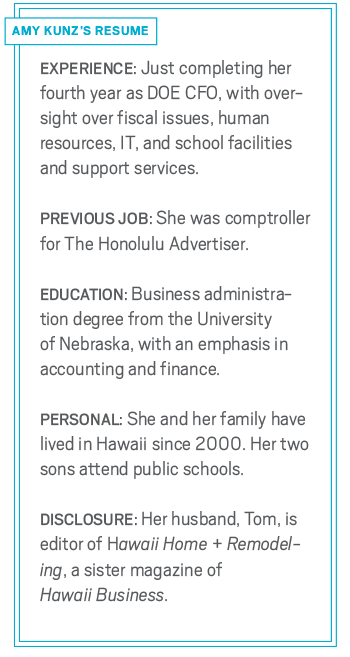 Q: Transportation has been an issue for some time, with criticism in the past about how much was spent on school buses. Tell us the latest.
A: We have done a combination of things to look at student transportation costs. A few years ago we went through and cut services. Then we brought in a contractor to help us take a look at how we could run buses more efficiently and rewrite contracts to reduce costs. This past school year, 2014-15, we implemented new business contracts on Oahu to create efficiencies with our bus routes and were able to increase the number of student riders for less money by running buses multiple routes. For instance, they'll pickup and deliver and then go back and do another pickup and delivery. By increasing the amount of data and tracking around the students we're able to put the right size bus on the route. All of these measures have decreased costs by millions of dollars. It's been a tremendous team effort by the Student Transportation Services Branch, the schools themselves and the contractors who put bids in. We've done it together.
This interview was edited for clarity and conciseness.