Talk Story with Donne Dawson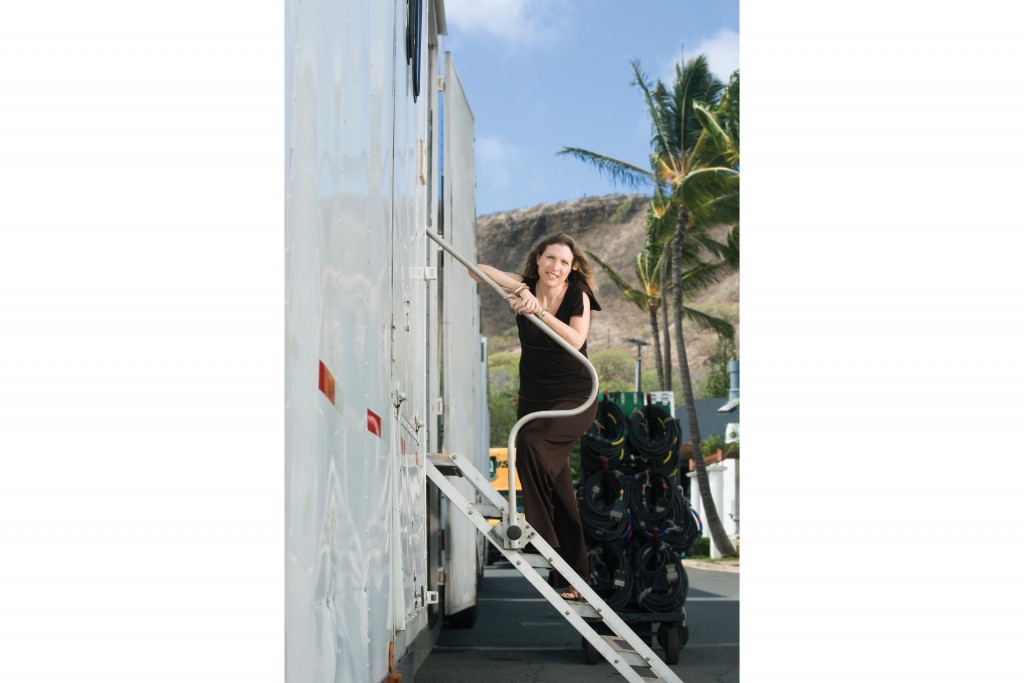 As the state film commissioner, Donne Dawson runs the Hawaii Film Office, an agency responsible for simplifying the permit process for film and TV productions in the Islands. She acts as a liaison between production companies and agencies like the state Department of Land and Natural Resources and the Department of Transportation. She also works to ensure that the productions don't hurt Hawaii's natural and cultural resources.
Q: When was the Hawaii Film Office started?
A: It started in 1978, under DBEDT — then DBED — and it was one of the cornerstone programs of the department then because of the success of "Hawaii Five-0" and "Magnum P.I." It was established to provide a central coordinating agency to help expedite the permitting process for film productions. Prior to that, it was a free-for-all; it was not an efficient way to run the system.
Q: Do you think incentives like the Hawaii Film Commission or the 15 percent to 20 percent tax credits created by Act 88 have been successful in attracting productions?
A: Filming is a complicated thing. Since I've been here, the industry, globally, is at its most competitive. For that reason, Hawaii really has to step up its game in order to build a film-friendly reputation. That's a combination of supplying the needs of the industry in an efficient manner and providing the proper incentives. And we live in an era of financial incentives.
To date, Act 88 (created in 2006) has generated more than $400 million (in production spending in the state.) We've doubled the size of this industry from approximately $100 million a year in 2006 to its current level of approximately $225 million. In 2007 — that was the first full year the tax credit was in place — it led to a major feature being shot in every county: "Indiana Jones" on the Big Island, "Pirates of the Caribbean III" on Maui and Kauai, "Forgetting Sarah Marshall" and "Tropic Thunder" on Oahu. …
We haven't even touched on the promotional value of these productions. That's huge. In the case of "Lost," if you figure that a minute of prime-time advertising costs anywhere from $250,000 to $300,000, 10 minutes of promotional value in a hit like "Lost" would be advertising worth $2.5 million to $3  million — every week.
"Hawaii really has to step up its game in order to build a film-friendly reputation."
Q: As the state film commissioner, what does your daily routine look like?
A: Every day is different. People don't really understand what a film commissioner does. It sounds like you get to hob-knob with Hollywood types, but I liken it more to being a firefighter. I put out fires for a living. I'm the one they call when they can't get something done, whether it means planned car chases or special effects or, in the case of "Lost," putting a wide-bodied jet on a public beach. All these things require a lot of detail and a lot of negotiations in order to allow those productions to take place. My job is to get permission. To get these folks (the regulating agencies) to say, "Yes." To act as a translator so they understand how the productions are going to meet those concerns or mitigate those concerns.
Q: Is the process of helping film companies get their
permits mostly a question of knowing who to call?
A: A lot of times, we have to go out there. We have to physically see and understand what they want to do and where they want to do it, because I have
to know all of that in order to go to the powers that be. I've got to go into some major detail in order to get permission. I've got to know the size and scope of it. I have to know the lay of the land — everything from where they're going to park their cars, where they want to do their special effects — everything and everyone that it impacts. You don't have enough space for me to go through a laundry list of crises that we've mitigated. The list is endless.
Q: Does that make the Hawaii Film Commission an unusual or unique office?
A: No. Every state and many cities have film commissioners. Tupelo, Miss., has a film commissioner. Also, I'm a member of the Association of Film Commissioners International and I can say this is the predominant model. More than 80 percent of film commissions operate as agencies within the government that help to facilitate film production. … A big part of what makes my office valuable to the industry is the fact that we're situated within the state government. We have close working relationships with all the permitting agencies. And it's all about your ability to get approvals that are very complicated in nature in an expeditious manner.
Q: The governor has suggested dramatically reducing the size of the film office and having other agencies perform most of its functions.
A: I think there's a lack of understanding as to the complexity of the work that we do. And, for that reason, I think there's an assumption that anybody without the expertise, the knowledge or the relationship base that we've developed could step in and do it without any kind of significant impact to the industry. That's just not realistic. The other thing to keep in mind is that every other agency has its own budgetary constraints that they're dealing with. It's hard to imagine they could do our jobs, too, much less in a responsive and efficient manner.
It's also important to remember that our film permitting program is statutorily mandated, as is our role in the certification of Act 88 in support of the consolidated permitting statute.
Q: Is there still potential for growth in Hawaii's film industry?
A: I think so. One of the primary examples that I use is the British Columbia film commission. They were founded about the same time that our office was created. At that time, they were generating $12 million a year in direct revenue; Hawaii was generating around $22 million, so we were twice as big. Now, British Columbia generates over $1 billion a year; our annual revenue is in excess of $200 million. So, British Columbia is really an excellent example of what's possible. Of course, there are other reasons why they're so successful, including tremendous federal and provincial support for the industry. … All things being equal, though, it's still a good example of what's possible when you have that level of support.